Dunbog Primary School

Dunbog Primary School Handbook 2023
Information for Parents/Carers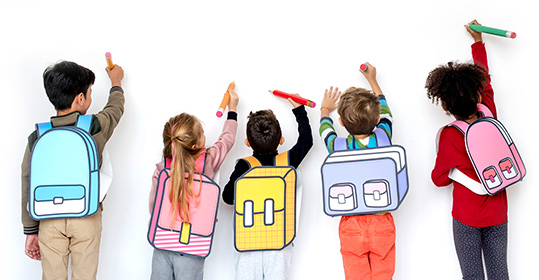 Dunbog Primary School Dunbog Lindores Cupar Fife KY14 6JF
Contact Details
Address:

Dunbog Primary School Dunbog Lindores Cupar Fife KY14 6JF

Headteacher: Mrs Susan Ewing
Tel: 01334 659411
---
Welcome Introduction
Dear Parent, Welcome to Dunbog Primary School.
We value the very good partnership we have with all of our parents and carers and know that all children benefit from this close association.
Working together is the very best way to ensure that the children in our care receive the very best possible opportunities to learn and to achieve their full potential. All the staff at Dunbog look forward to getting to know you and your family throughout your child's school years and afterwards as they move forward in their lives.
Our catchment area is mostly rural and includes many small villages and hamlets. The countryside around the school is stunning and has many areas of natural beauty. Our school regularly uses this outdoor area and we all value the learning that takes place in an "outdoor classroom." We have established regular visits for a nearby woodland, where we use the forest as a context for learning. The children also learn forest skills and an appreciation of the magic of nature. In school, there are opportunities for learning in the school grounds and garden. The children have begun to use loose materials such as ropes, tarpaulins, shells, sticks and tyres to enhance their play.
We have three classes in school and our roll is 45. At present the classes are P1/2/3, P4/5 and P6/7.
Our staff and parents work as a very effective team. We have 3 full time teachers; we also have 2 pupil support assistants, learning support (part time), a clerical assistant and janitor. We also benefit from volunteers from our parent and wider community. These volunteers help in class with reading, maths and other activities and support our forest trips and outdoor excursions.
Newburgh nursery is our main feeder nursery school, but we also work closely with The Secret Garden nursery and nurseries in Cupar.
We have a very effective transition practice. We invite new primary-one pupils into school during the summer term prior to their entry to school and also invite parents to come along to our Shared Starts in term 4. This helps staff get to know new families and the children get to know the other children in their class.
We also value the very positive transition between Dunbog and our local secondary Bell Baxter. Our pupils attend a curriculum evening with their parents and have 2 full day visits to Bell Baxter in their last term of Primary 7 as well as various sporting events throughout the year. These ensure our pupils are prepared for this important change in their lives.
If you have not made up your mind about which school your child will attend or you would simply like to visit us and see around the school, then please telephone, write or email to arrange a visit. A "Choosing a School" booklet is available on request.
Staff run various after school clubs during the year including tennis, badminton and Sumdog.
Yours sincerely
Mrs S. Ewing
Acting Headteacher
---
School Ethos
At the heart of our very successful school is our positive school ethos. This positive and supportive culture is built on trust, empathy, and shared values. Partnership is also central to our success and our aspirations for every one of our children, families (in the widest sense), the local/national community and all of our staff.
The strong foundation for positive ethos is communication, reflection and feedback from all stakeholders. We also emphasise the need to keep up to date with current educational research both locally, nationally and globally. This feedback and research channels our next steps and supports the development of a dynamic school improvement plan and school practice which reflects the needs of all stakeholders. It also informs our vision and school aims.
Dunbog School Mission Statement
We aim for every child to have a safe, happy, active and creative primary education in an environment that is caring and supportive.
We encourage our children to self improve and be independent and successful learners with opportunities to develop confidence, take responsibility and be effective contributors embedded in a creative, exciting and challenging curriculum.
Every decision made in Dunbog Primary, is done so with the best interests of the children at its heart. We view every child as an individual, and encourage each and every child to give of their best. We aim to provide learning that is relevant, engaging and exciting, in a stimulating environment where all children are encouraged to reach their full potential.
Partnership working is valued highly here at Dunbog Primary. We work very closely with many agencies, including; the police, speech and language therapy, psychologists, social workers, health professionals, retired volunteers, and are proud of the dynamic partnership with parents, carers and the communities around our school. It is only through these partnership links that we can fully ensure that each child will reach their potential.
The Dunbog Team consists of highly skilled, dedicated and committed individuals, all of whom look forward to working with you to help your child/children achieve success.
In Our School We Aim to:
Ensure that every child and young person knows and appreciates that they are valued and that they will be supported through an effective curriculum, positive ethos and effective partnerships to become a successful learner, an effective contributor, a confident individual and a responsible citizen.
Ensure an effective inclusive curriculum which reflects and plans for the priorities within the CFE and is supported by leading edge practice in IT.
Ensure there is a clear focus on learning and teaching
Ensure all pupils are supported and challenged to reach their full potential in all curricular area.
Embed the competencies of the CFE in our curriculum and continually seek opportunities to foster confidence, responsibility and self esteem.
Promote a positive, inclusive ethos where children are supported to contribute, respect and care for themselves and others.
Promote personal achievement through the broadening of experience of the world as a catalyst towards informed and responsible citizenship.
---
About the School
---
Dunbog PS is situated on the main A913 approximately 6 miles east of Newburgh. It lies beneath Norman's Law and is surrounded by beautiful rolling countryside. We have a large rural catchment area and our pupils come from the many beautiful village and hamlets surrounding our school.
Most children are transported by bus and many children also come by car. Some pupils are able to walk/cycle to school and we regularly organise special events to encourage our pupils to walk and cycle.
The main school building houses two spacious carpeted classrooms, cloakrooms, toilets and an office. Our front hall is welcoming and we regularly change wall displays to make our school as inviting and interesting as possible. It is a delightful building dating from 1839 with major additions in 1951. The original clock and bell add to the attraction.
Our school also has a hut annexe which has our P6/7 classroom and a staffroom.
Our classrooms are well equipped and resourced with many modern facilities including smart boards, lap tops and computers.
The garden playground area around our school is well cared for with many flower tubs and baskets adding colour throughout the year.
P1/2 have direct access from their classroom to an outdoor garden/play area. We are very grateful to Fife Council for funding this work as it has added an "Outdoor Learning" activity and made it accessible to our pupils. The garden area is well maintained and provides countless learning opportunities for everyone. There is a willow tunnel, raised garden beds and nooks and crannies with cosy seating areas.
Our school is linked to Dunbog Hall by a safe pathway. Parent car parking facilities are also provided at the hall car park. The hall is in an excellent condition and we use these facilities for PE, drama, dance, music and school productions. School lunches are also served in the hall.
There is disabled access to the hall and we have portable disabled access to both the main school building and annexe.
Our school is full of character and steeped in history. It attracts many tourists. We love it!
Attending School
Daily Timetable
Morning : 9.00 a.m. - 12.35 p.m.
Interval 10.40 a.m. - 10.55 a.m.
Lunch 12.35 p.m. - 1.25 p.m.
Afternoon 1.25 p.m. - 3.05 p.m.
---
School Uniform
SCHOOL UNIFORM
We encourage all our children to dress smartly in school uniform in our school colours. On school trips we ask that all pupils have a school jumper or cardigan.
Embroidered polo-shirts in white, sky blue or royal blue
Embroidered Jumpers, cardigans & fleeces in bright royal blue
Trousers, Shorts or skirts in grey or black Blue summer dresses
SCHOOL CLOTHING GRANT
We can provide free school meals and a school clothing grant of £100.00 per child if you are on a low income.
To qualify for free schools meals and school clothing grant you must be in receipt of one of the following:
Income Support
Job Seekers Allowance (Income Based)
Employment and Support Allowance (Income Related)
Child Tax Credit only with annual income below £16,105
Child Tax Credit & Working Tax Credit with annual income below £6420
Support under Part VI of the Immigration & Asylum Act 1999
Universal Credit including those with a take home of pay of up to £610 per month
Long Term Incapacity Benefit (school clothing grant only)
Widows Allowance if not in full time employment (school clothing grant only)
Child Tax Credit & Working Tax Credit with annual income below £69,00 (school clothing grant only)
If you don't meet these criteria, but your child is in P1-3, they can still receive free school meals.
Free school milk will only be given if the above criteria are met.
---
Other Information
Dunbog Primary Groups and Activities
We value all achievements from pupils and individuals. At the heart of our school vision is the belief that we should plan to offer our pupils as many different opportunities as possible within the school hours and after school. By doing this we are giving our pupils opportunities to learn and excel in a variety of activities.
At Dunbog we offer badminton, football and after school clubs. We also value the opportunities offered by Fife Festival in Music and Sport. This session we enjoyed badminton and football tournaments organised by Active Schools. We play many after school football matches as possible during the summer term.
Each child sits on a committee who meet every fortnight. The three current committees are Eco, School Spirit and Health and Wellbeing.
---
School Holidays, Term, and Closure Dates
The academic year 2023-24
School Holidays (all dates are inclusive)
Holiday description
Start date
End date
Add to your calendar
Autumn -

lasting 12 days

Mon 9 Oct 2023
Fri 20 Oct 2023
Christmas -

lasting 14 days

Thu 21 Dec 2023
Wed 3 Jan 2024
Additional -

lasting 2 days

Thu 15 Feb 2024
Fri 16 Feb 2024
Spring -

lasting 15 days

Fri 29 Mar 2024
Fri 12 Apr 2024
Additional -

lasting 1 day

Mon 6 May 2024
Mon 6 May 2024
Additional -

lasting 1 day

Mon 3 Jun 2024
Mon 3 Jun 2024
Summer -

lasting 51 days

Mon 1 Jul 2024
Tue 20 Aug 2024
In-Service days
Holiday description
Start date
End date
Add to your calendar
School In-service day -

lasting 1 day

Fri 10 Nov 2023
Fri 10 Nov 2023
School In-service day -

lasting 1 day

Wed 14 Feb 2024
Wed 14 Feb 2024
School In-service day -

lasting 1 day

Thu 9 May 2024
Thu 9 May 2024
Terms Dates (all dates are inclusive)
Term description
Start date
End date
Add to your calendar
Autumn -

lasting 52 days

Wed 16 Aug 2023
Fri 6 Oct 2023
Winter -

lasting 59 days

Mon 23 Oct 2023
Wed 20 Dec 2023
Spring -

lasting 85 days

Thu 4 Jan 2024
Thu 28 Mar 2024
Summer -

lasting 75 days

Mon 15 Apr 2024
Fri 28 Jun 2024
The academic year 2024-25
School Holidays (all dates are inclusive)
Holiday description
Start date
End date
Add to your calendar
Autumn -

lasting 12 days

Mon 7 Oct 2024
Fri 18 Oct 2024
Christmas -

lasting 12 days

Mon 23 Dec 2024
Fri 3 Jan 2025
Additional -

lasting 2 days

Thu 13 Feb 2025
Fri 14 Feb 2025
Spring -

lasting 12 days

Mon 7 Apr 2025
Fri 18 Apr 2025
Additional -

lasting 1 day

Mon 5 May 2025
Mon 5 May 2025
Additional -

lasting 1 day

Mon 2 Jun 2025
Mon 2 Jun 2025
Summer -

lasting 43 days

Fri 4 Jul 2025
Fri 15 Aug 2025
In-Service days
Holiday description
Start date
End date
Add to your calendar
School in-service day -

lasting 1 day

Mon 19 Aug 2024
Mon 19 Aug 2024
School in-service day -

lasting 1 day

Tue 20 Aug 2024
Tue 20 Aug 2024
School in-service day -

lasting 1 day

Fri 15 Nov 2024
Fri 15 Nov 2024
School in-service day -

lasting 1 day

Wed 12 Feb 2025
Wed 12 Feb 2025
School in-service day -

lasting 1 day

Tue 3 Jun 2025
Tue 3 Jun 2025
Terms Dates (all dates are inclusive)
Term description
Start date
End date
Add to your calendar
Autumn -

lasting 45 days

Wed 21 Aug 2024
Fri 4 Oct 2024
Winter -

lasting 61 days

Mon 21 Oct 2024
Fri 20 Dec 2024
Spring -

lasting 89 days

Mon 6 Jan 2025
Fri 4 Apr 2025
Summer -

lasting 74 days

Mon 21 Apr 2025
Thu 3 Jul 2025
Applying for a school place
Enrolling in primary school
Applications for Primary One for 2023/24 are now closed.
Parents and carers enrolling their child(ren) for Primary one or looking to request a place for their child(ren) at another school, which isn't their catchment school, can now do this quickly and easily online.
The online application is available every January, for enrolment in that academic year. This system makes things easier for parents and carers to enrol and can be accessed 24/7.
When accessing the Enrol a child into primary 1 form, you will be asked to log in or register for a mygov.scot "myaccount". You will need this account throughout your child's education. Once you've set this account up, you will then be able to enrol your child(ren) or make a placing request using the online form. To help you create a mygov.Scot account we've made a short 'how to' video.
As part of the online enrolment process parents/carers will also be required to upload photos of verification documents in support of the application. These are:
A copy of your child's birth certificate. You can also order a birth certificate on our Order a Certificate page.
2 forms of proof that you live in the school's catchment area (for example, council tax notification form, utility bill or other form of ID with address on it.) - If you don't have a paper bill, you can download a copy of your council tax bill from within your council tax online account. You will find a link to the Online Account on our Council Tax page.

The council tax notification must be your most recent bill
The utility bill must not be more than 6 months old
In normal circumstances, all pupils applying for a place at their catchment school will be guaranteed a place. However, if there is an over-subscription of pupils for the number of P1 places available, the school will get back in touch with these parents.
If applying for a different stage (i.e. not primary one) please contact the school direct. To find out which school is your catchment primary school, please use our catchment checker and contact the school directly. A list of primary schools can be found on our Primary schools page. For further information and support, please email education.services@fife.gov.uk.
School meals
Free school meals and clothing grants
Is the cost of living crisis affecting you?
Make sure you're getting the help you're entitled to.
Visit our site
Curriculum
Assessment and reporting
Health care
Should your child be taking medicine or have a medical condition which might affect his/her school life, it is essential that you notify the school of the condition and its implications. This information will be treated in strictest confidence to ensure the wellbeing of your child. Where necessary an Education Health Care Plan will be developed for your child in consultation with you and relevant health services.
Should your child become ill or have an accident while at school that requires medical attention, we shall:
try to contact you by telephone, if this is possible, or arrange for a message to be sent to you.
telephone the health service, if necessary, and arrange for your child to be taken by you or someone else nominated by you for medical attention.
From time to time children are offered a medical examination or review by the schools Community Paediatrician or School Nurse from the School Health Service. These can be either routine examinations carried out for all children, or where a health concern has been identified. As parent/carer you will be notified in good time so that you may be present if possible.
School Nursing Service
Each school has access to the school nursing service. If you wish to contact your School Nurse please speak to your school.
School Based Immunisation Programmes
All pupils will be offered to participate in The Scottish School Based Immunisation Programme that is led by Fife Health & Social Care Partnership in partnership with education.
Parents will be notified and invited to participate by the Centralised Immunisation Team when the age appropriate immunisation programme is to take place within their child's school.
Child protection and safeguarding
Child Protection is everyone's job and everyone's responsibility
At all times we keep the child/young person's best interests at the centre of any required actions or planning, and in almost all cases liaise closely with family.
Staff know to alert the Child Protection Coordinator(s) in the school immediately should they have a Child Protection Concern.
When the Child Protection Coordinator(s) are made aware of a concern we do the following in most instances.
1. Talk to the child/young person.
This is usually our first step. The discussion is conducted sensitively to the child/young person, making it clear that any information they share is confidential unless they or someone they know may be in danger.
We take the child/young person's views into consideration in planning next steps and include them in any subsequent planning to keep them safe. If we have to share information with other agencies we will discuss this with the child/young person wherever possible.
The child/young person is offered a quiet, safe environment if they are upset for as long as needed.
2. Contact the child/young person's family.
In almost all situations we include the child/young person's family early in order to support the child/young person so long as they are not part of the concern. In most instances a family member comes to school to support the child/young person if they are distressed.
3. Consider action & update appropriate agencies (Health Team etc).
The child/young person's guidance teacher is usually informed at this point and we look at appropriate supports for the young person and their family. This is done in conjunction with the child/young person and family.
Any safety planning or plans will include the child/young person's opinions and is monitored closely.
4. Record the concern.
We record the concern securely including the action we take and any monitoring required. The record is kept securely with access limited to the Child Protection Coordinator, Head Teacher and the child/young person's guidance teacher.
5. Plan and monitor over time.
The Child Protection Coordinator/guidance teacher will keep in close contact with the child/young person and manage any supports they require over time.
The Child Protection Coordinator will in almost all instances stay in close contact with the child/young person's family and plan jointly with them to identify supports.
6. In the event of a child/young person being in immediate danger, we contact the Public Protection Unit to liaise with Police and Social Work.
Parents/carers are always contacted unless doing so may put the young person at greater risk.
---
Worried about a child?
If you see behaviour that is of concern, or if a child/young person tells you something worrying, you need to do something about it and speak to someone.
You can speak to a teacher, health visitor, social worker or police officer.
However, if you think a child/young person has been harmed, telephone the Social Work Contact Centre on 03451 55 15 03, from Monday to Friday, 9am to 5pm.
Out-with these hours, please call them on 03451 55 00 99.
You can call the police on telephone number 101, 24/7.
If you consider a child/young person to be in immediate danger, do not wait, call the Police on 999
What to say
Explain exactly what you have seen, heard or been told and what it was that concerned you.
If you can, keep a note of dates, injuries and the exact words used. These will help you give as much information as you can about the child/young person and their family/carer.
Let the person know if there are other things they should be aware of, for example, immediate risks for the child/young person or any other child/young person.
Will you need to give your name?
You can ask to remain anonymous but any information about you will be treated with care. Any details, including your name, will not be revealed unless the child/young person's safety requires it. Even if you do not give your name, enquiries can still be made into the child/young person's care and welfare. Withholding your name may make it more difficult for those looking into these concerns.
What will happen to the child/young person and their family?
When you contact a professional about your concern, unless the child/young person is in immediate danger, they will make some initial enquiries before taking action. They will check whether the child/young person is known to them and what information is held. All information will be treated seriously and acted upon as appropriate. This may lead to immediate action or a more planned response.
Should you mind your own business?
Many people do not tell because they fear that:
the child/young person will be at further risk of harm
that nothing will be done
the child/young person would be taken away
the family may find out who reported them · telling may ruin family relationships. In reality, it is best for everyone that action is taken early to identify any abuse before it gets worse. Long-term abuse is much more likely to cause problems for a child/young person as they get older. Even if you think an incident is just a one off, other professional agencies may already have concerns about the child/young person.
In Scotland it is everyone's job to make sure children are OK.
School Transport
Is the cost of living crisis affecting you?
Make sure you're getting the help you're entitled to.
Visit our site
Additional support for pupils
Further information
Parental involvement
We pride ourselves on our good relationships between home and school and we wish to continue this good practice.
There are many opportunities for parents to get involved in the life of the school on an occasional or regular basis. We often ask parents to help us by accompanying classes on outings or by coming to special events.
Twice a year parents are invited into school to discuss their chid's progress. We also have occasional open afternoons for the parents to look at and discuss their child's work that they have undertaken.
School policies
For more information about Fife Education and Learning policies please go to www.fife.gov.uk/schools
All our school policies reflect Fife Council policy and are currently under review to ensure they reflect the good practice in the school. Information about policies are available on request.
There is an A-Z Booklet of Information for Parents which is issued to all parents on their child's enrolment and is available to prospective parents on request. This booklet contains information about the school routines and policies.
Data collection
Fife Council uses the information provided by you to support your child during the course of his/her nursery and school career. The information will be used to communicate with parents/carers and children for the purposes of progress monitoring, supporting learning, career guidance, parent council elections, in emergency situations and to pass on other relevant advice.
The benefits of data sharing
Sharing information between partner agencies ensures integrated service provision which provides a positive contribution to the safety and well-being of children and young adults
Data sharing helps protect children and young people from suffering harm, abuse or neglect; ensure children and young adults with additional needs get the services they require; enable pupils to achieve their academic potential and attain their goals; and plan future services
Further information on how we use your information can be found on Fife Council's website www.fife.gov.uk/privacy/education
Devolved School Management Scheme
All local authorities have a Devolved School Management (DSM) Scheme which sets out local authorities' financial processes for funding their schools. It outlines financial decisions that can be made in schools, including where the accountability and responsibility lies. Although the detail of the scheme varies across local authorities, all local authorities use the same national guidelines. Devolved School Management guidelines-April 2023