Ceres Primary School

Ceres Primary School Handbook 2023
Information for Parents/Carers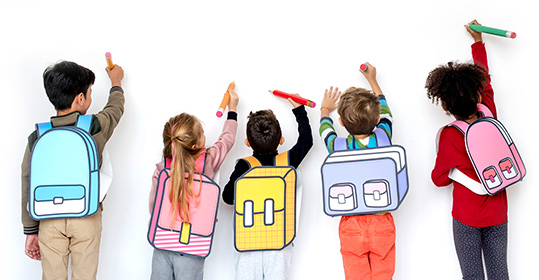 Ceres Primary School St Andrews Road Ceres Cupar Fife KY15 5NJ
Contact Details
Address:

Ceres Primary School St Andrews Road Ceres Cupar Fife KY15 5NJ

Tel: 01334 659454
School Holidays, Term, and Closure Dates
The academic year 2023-24
School Holidays (all dates are inclusive)
Holiday description
Start date
End date
Add to your calendar
Autumn -

lasting 12 days

Mon 9 Oct 2023
Fri 20 Oct 2023
Christmas -

lasting 14 days

Thu 21 Dec 2023
Wed 3 Jan 2024
Additional -

lasting 2 days

Thu 15 Feb 2024
Fri 16 Feb 2024
Spring -

lasting 15 days

Fri 29 Mar 2024
Fri 12 Apr 2024
Additional -

lasting 1 day

Mon 6 May 2024
Mon 6 May 2024
Additional -

lasting 1 day

Mon 3 Jun 2024
Mon 3 Jun 2024
Summer -

lasting 51 days

Mon 1 Jul 2024
Tue 20 Aug 2024
In-Service days
Holiday description
Start date
End date
Add to your calendar
School In-service day -

lasting 1 day

Fri 10 Nov 2023
Fri 10 Nov 2023
School In-service day -

lasting 1 day

Wed 14 Feb 2024
Wed 14 Feb 2024
School In-service day -

lasting 1 day

Thu 9 May 2024
Thu 9 May 2024
Terms Dates (all dates are inclusive)
Term description
Start date
End date
Add to your calendar
Autumn -

lasting 52 days

Wed 16 Aug 2023
Fri 6 Oct 2023
Winter -

lasting 59 days

Mon 23 Oct 2023
Wed 20 Dec 2023
Spring -

lasting 85 days

Thu 4 Jan 2024
Thu 28 Mar 2024
Summer -

lasting 75 days

Mon 15 Apr 2024
Fri 28 Jun 2024
The academic year 2024-25
School Holidays (all dates are inclusive)
Holiday description
Start date
End date
Add to your calendar
Autumn -

lasting 12 days

Mon 7 Oct 2024
Fri 18 Oct 2024
Christmas -

lasting 12 days

Mon 23 Dec 2024
Fri 3 Jan 2025
Additional -

lasting 2 days

Thu 13 Feb 2025
Fri 14 Feb 2025
Spring -

lasting 12 days

Mon 7 Apr 2025
Fri 18 Apr 2025
Additional -

lasting 1 day

Mon 5 May 2025
Mon 5 May 2025
Additional -

lasting 1 day

Mon 2 Jun 2025
Mon 2 Jun 2025
Summer -

lasting 43 days

Fri 4 Jul 2025
Fri 15 Aug 2025
In-Service days
Holiday description
Start date
End date
Add to your calendar
School in-service day -

lasting 1 day

Mon 19 Aug 2024
Mon 19 Aug 2024
School in-service day -

lasting 1 day

Tue 20 Aug 2024
Tue 20 Aug 2024
School in-service day -

lasting 1 day

Fri 15 Nov 2024
Fri 15 Nov 2024
School in-service day -

lasting 1 day

Wed 12 Feb 2025
Wed 12 Feb 2025
School in-service day -

lasting 1 day

Tue 3 Jun 2025
Tue 3 Jun 2025
Terms Dates (all dates are inclusive)
Term description
Start date
End date
Add to your calendar
Autumn -

lasting 45 days

Wed 21 Aug 2024
Fri 4 Oct 2024
Winter -

lasting 61 days

Mon 21 Oct 2024
Fri 20 Dec 2024
Spring -

lasting 89 days

Mon 6 Jan 2025
Fri 4 Apr 2025
Summer -

lasting 74 days

Mon 21 Apr 2025
Thu 3 Jul 2025
Applying for a school place
Enrolling in primary school
Applications for Primary One for 2023/24 are now closed.
Parents and carers enrolling their child(ren) for Primary one or looking to request a place for their child(ren) at another school, which isn't their catchment school, can now do this quickly and easily online.
The online application is available every January, for enrolment in that academic year. This system makes things easier for parents and carers to enrol and can be accessed 24/7.
When accessing the Enrol a child into primary 1 form, you will be asked to log in or register for a mygov.scot "myaccount". You will need this account throughout your child's education. Once you've set this account up, you will then be able to enrol your child(ren) or make a placing request using the online form. To help you create a mygov.Scot account we've made a short 'how to' video.
As part of the online enrolment process parents/carers will also be required to upload photos of verification documents in support of the application. These are:
A copy of your child's birth certificate. You can also order a birth certificate on our Order a Certificate page.
2 forms of proof that you live in the school's catchment area (for example, council tax notification form, utility bill or other form of ID with address on it.) - If you don't have a paper bill, you can download a copy of your council tax bill from within your council tax online account. You will find a link to the Online Account on our Council Tax page.

The council tax notification must be your most recent bill
The utility bill must not be more than 6 months old
In normal circumstances, all pupils applying for a place at their catchment school will be guaranteed a place. However, if there is an over-subscription of pupils for the number of P1 places available, the school will get back in touch with these parents.
If applying for a different stage (i.e. not primary one) please contact the school direct. To find out which school is your catchment primary school, please use our catchment checker and contact the school directly. A list of primary schools can be found on our Primary schools page. For further information and support, please email education.services@fife.gov.uk.
School meals
Free school meals and clothing grants
Is the cost of living crisis affecting you?
Make sure you're getting the help you're entitled to.
Visit our site
Curriculum
Assessment and reporting
Health care
Should your child be taking medicine or have a medical condition which might affect his/her school life, it is essential that you notify the school of the condition and its implications. This information will be treated in strictest confidence to ensure the wellbeing of your child. Where necessary an Education Health Care Plan will be developed for your child in consultation with you and relevant health services.
Should your child become ill or have an accident while at school that requires medical attention, we shall:
try to contact you by telephone, if this is possible, or arrange for a message to be sent to you.
telephone the health service, if necessary, and arrange for your child to be taken by you or someone else nominated by you for medical attention.
From time to time children are offered a medical examination or review by the schools Community Paediatrician or School Nurse from the School Health Service. These can be either routine examinations carried out for all children, or where a health concern has been identified. As parent/carer you will be notified in good time so that you may be present if possible.
School Nursing Service
Each school has access to the school nursing service. If you wish to contact your School Nurse please speak to your school.
School Based Immunisation Programmes
All pupils will be offered to participate in The Scottish School Based Immunisation Programme that is led by Fife Health & Social Care Partnership in partnership with education.
Parents will be notified and invited to participate by the Centralised Immunisation Team when the age appropriate immunisation programme is to take place within their child's school.
Child protection and safeguarding
Child Protection is everyone's job and everyone's responsibility
At all times we keep the child/young person's best interests at the centre of any required actions or planning, and in almost all cases liaise closely with family.
Staff know to alert the Child Protection Coordinator(s) in the school immediately should they have a Child Protection Concern.
When the Child Protection Coordinator(s) are made aware of a concern we do the following in most instances.
1. Talk to the child/young person.
This is usually our first step. The discussion is conducted sensitively to the child/young person, making it clear that any information they share is confidential unless they or someone they know may be in danger.
We take the child/young person's views into consideration in planning next steps and include them in any subsequent planning to keep them safe. If we have to share information with other agencies we will discuss this with the child/young person wherever possible.
The child/young person is offered a quiet, safe environment if they are upset for as long as needed.
2. Contact the child/young person's family.
In almost all situations we include the child/young person's family early in order to support the child/young person so long as they are not part of the concern. In most instances a family member comes to school to support the child/young person if they are distressed.
3. Consider action & update appropriate agencies (Health Team etc).
The child/young person's guidance teacher is usually informed at this point and we look at appropriate supports for the young person and their family. This is done in conjunction with the child/young person and family.
Any safety planning or plans will include the child/young person's opinions and is monitored closely.
4. Record the concern.
We record the concern securely including the action we take and any monitoring required. The record is kept securely with access limited to the Child Protection Coordinator, Head Teacher and the child/young person's guidance teacher.
5. Plan and monitor over time.
The Child Protection Coordinator/guidance teacher will keep in close contact with the child/young person and manage any supports they require over time.
The Child Protection Coordinator will in almost all instances stay in close contact with the child/young person's family and plan jointly with them to identify supports.
6. In the event of a child/young person being in immediate danger, we contact the Public Protection Unit to liaise with Police and Social Work.
Parents/carers are always contacted unless doing so may put the young person at greater risk.
---
Worried about a child?
If you see behaviour that is of concern, or if a child/young person tells you something worrying, you need to do something about it and speak to someone.
You can speak to a teacher, health visitor, social worker or police officer.
However, if you think a child/young person has been harmed, telephone the Social Work Contact Centre on 03451 55 15 03, from Monday to Friday, 9am to 5pm.
Out-with these hours, please call them on 03451 55 00 99.
You can call the police on telephone number 101, 24/7.
If you consider a child/young person to be in immediate danger, do not wait, call the Police on 999
What to say
Explain exactly what you have seen, heard or been told and what it was that concerned you.
If you can, keep a note of dates, injuries and the exact words used. These will help you give as much information as you can about the child/young person and their family/carer.
Let the person know if there are other things they should be aware of, for example, immediate risks for the child/young person or any other child/young person.
Will you need to give your name?
You can ask to remain anonymous but any information about you will be treated with care. Any details, including your name, will not be revealed unless the child/young person's safety requires it. Even if you do not give your name, enquiries can still be made into the child/young person's care and welfare. Withholding your name may make it more difficult for those looking into these concerns.
What will happen to the child/young person and their family?
When you contact a professional about your concern, unless the child/young person is in immediate danger, they will make some initial enquiries before taking action. They will check whether the child/young person is known to them and what information is held. All information will be treated seriously and acted upon as appropriate. This may lead to immediate action or a more planned response.
Should you mind your own business?
Many people do not tell because they fear that:
the child/young person will be at further risk of harm
that nothing will be done
the child/young person would be taken away
the family may find out who reported them · telling may ruin family relationships. In reality, it is best for everyone that action is taken early to identify any abuse before it gets worse. Long-term abuse is much more likely to cause problems for a child/young person as they get older. Even if you think an incident is just a one off, other professional agencies may already have concerns about the child/young person.
In Scotland it is everyone's job to make sure children are OK.
School Transport
Is the cost of living crisis affecting you?
Make sure you're getting the help you're entitled to.
Visit our site
Additional support for pupils
Further information
Parental involvement
We pride ourselves on our good relationships between home and school and we wish to continue this good practice.
There are many opportunities for parents to get involved in the life of the school on an occasional or regular basis. We often ask parents to help us by accompanying classes on outings or by coming to special events.
Twice a year parents are invited into school to discuss their chid's progress. We also have occasional open afternoons for the parents to look at and discuss their child's work that they have undertaken.
School policies
For more information about Fife Education and Learning policies please go to www.fife.gov.uk/schools
All our school policies reflect Fife Council policy and are currently under review to ensure they reflect the good practice in the school. Information about policies are available on request.
There is an A-Z Booklet of Information for Parents which is issued to all parents on their child's enrolment and is available to prospective parents on request. This booklet contains information about the school routines and policies.
Data collection
Fife Council uses the information provided by you to support your child during the course of his/her nursery and school career. The information will be used to communicate with parents/carers and children for the purposes of progress monitoring, supporting learning, career guidance, parent council elections, in emergency situations and to pass on other relevant advice.
The benefits of data sharing
Sharing information between partner agencies ensures integrated service provision which provides a positive contribution to the safety and well-being of children and young adults
Data sharing helps protect children and young people from suffering harm, abuse or neglect; ensure children and young adults with additional needs get the services they require; enable pupils to achieve their academic potential and attain their goals; and plan future services
Further information on how we use your information can be found on Fife Council's website www.fife.gov.uk/privacy/education
Devolved School Management Scheme
All local authorities have a Devolved School Management (DSM) Scheme which sets out local authorities' financial processes for funding their schools. It outlines financial decisions that can be made in schools, including where the accountability and responsibility lies. Although the detail of the scheme varies across local authorities, all local authorities use the same national guidelines. Devolved School Management guidelines-April 2023