There are a range of concessionary travel schemes throughout Fife and to use them, you'll need a MyFife card. Your MyFife card will display one or more of the following symbols in the bottom right hand corner:


This symbol on your card means you are entitled to free Scotland-wide bus travel and discounted off peak rail travel between any two rail stations in Fife for £1 per single journey.


The +1 symbol on your card means a companion can travel with you free on the bus and also means your companion can accompany you for half fare between any two rail stations in Fife.


The eye symbol will be on your card if you are severely sight-impaired (blind) or sight-impaired (partially sighted) and indicates that you are entitled to free Scotland-wide bus travel, free rail travel within Scotland, free travel on the Edinburgh tram route and free ferry travel within Scotland.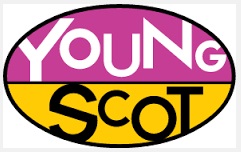 If you're aged between 16 and 18 or a full time volunteer under 26 and your card shows the "Young Scot" and "Pass" logo then you'll be entitled to a discount on buses and trains throughout Scotland.
Depending on the symbol, you may be entitled to the following benefits:
Additionally, the following may be useful whether you are a Myfife NEC cardholder or not:
If you need extra assistance now and again whilst travelling, such as a little more time to get on and off public transport or a need to ask for help, you can get a Thistle Assistance Card. It comes with peel-off stickers which advise the driver of the assistance you may need to make you feel safer and more comfortable. Add a sticker to your card along with any other details that you think will be useful and show it to the driver.
More information on the Thistle Assistance Card is available on their website.
Back To Top
PLEASE NOTE – these services are operated by volunteers and may be subject to change
RVS offer a transport service for older people who may find it difficult to use public transport. Volunteers use a combination of their own cars or adapted vehicles depending on the local area. You may need to go to a hospital or GP appointment, or just a trip into town or visit a friend. There is a charge for this service, currently £4 for the first mile and 60 pence per mile thereafter.
If you live in East Fife, you can call RVS Community Transport on 01592 269654 or email them on fifegnhs@royalvoluntaryservice.org.uk.
If you live in Central or West Fife, you can call Community Companions Transport on 01592 800362 or email them on FifeCCT@royalvoluntaryservice.org.uk.
Back To Top
This leaflet shows various transport options, services and helpful contact details that can be useful if you are traveling throughout Fife and need some assistance with your travel.
Back To Top