Planning Services is now operating a hybrid workstyle that combines home and office based working. We are continuing to operate an outbound call service and as such if you require to get in contact with us please use the contact us form, which can be found at the bottom of this page.
For general enquiries, where a call back is requested, we aim to respond to you within 2 days. Email enquiries and specific application enquiries will be responded to within 10 day working days.
Submitting an Application
We would recommend that all applications are submitted and paid online via the eplanning portal. We also have a number of online forms on this website available in relation to:-
Commencement of Development (please note the service does not relate to a Building Warrant)
Completion of Development (please note the service does not relate to a Building Warrant)
Commenting on an Application
If you wish to comment on a live application then you can do this via Fife Council's Online Planning System (registration required).
Site Visits
Fife Council is aiming to significantly reduce its carbon footprint. For Planning Services, this will mean that fewer sites will be visited by staff in order to reduce the carbon impacts associated with business travel. Site visits will only be undertaken where it is considered essential, and where visits are carried out the case officer will travel to the site using an electric vehicle where possible.
The case officer will work with you to work through alternative ways of obtaining the information that we need to deal with your application. It would be helpful to submit photographs of the site and surrounding area in your application submission so that applications can continue to be assessed and determined.
Site Notices
We now have arrangements for posting site notices. All site notices are also published electronically at www.tellmescotland.gov.uk/notices
Complaints about a breach of Planning Control
Further guidance on our enforcement processes can be found in our Enforcement Charter In light of this, we ask you to provide as much information as possible when reporting breaches of planning control. All breaches must be reported via our online form (registration required).
Expiry Dates on Applications
In line with Scottish Government legislation, any Planning Permission, Planning Permission in Principle, Listed Building Consent, or Conservation Area Consent which was due to expiry between 7th April 2020 and 30th September 2022 will be extended to 31st March 2023, unless work has already commenced on the development.
There is no requirement for Fife Council to send an amended decision, however, we aim to issue an amended decision notice as soon as possible which will be posted on our Fife Council's online planning system.
If you wish to extend your permission further, then you can renew your application at any time before the expiry date. To do this you will require to submit a covering letter quoting the original reference number, land ownership certificate and the application fee.
Local Development Plan
We are in the early stages of commencing the review of the current Local Development Plan for Fife. You can contact us about the Development Plan for Fife by email at fife.devplan@fife.gov.uk
Local Place Plans
Local Place Plans are plans for local communities that have a focus on development and land use. They offer communities an opportunity to be active participants in planning for their futures. For more details please visit: www.fife.gov.uk/localplaceplans or contact us at: LPP@fife.gov.uk
Further Information
The Fife Planning Update (e-newsletter): Sign up for regular email updates from Fife's planning service. Click here to register.
Contact the Planning Team
Follow us on Twitter
Where we publish advice and updates
@FifePlanning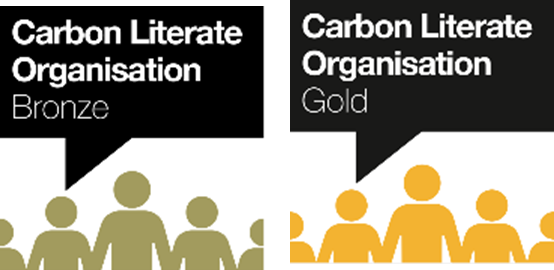 Fife Council has been accredited a Bronze Carbon Literate Organisation (CLO) by The Carbon Literacy Project and is committed to delivering climate literacy within the organisation to address the climate emergency. Planning Services have achieved Gold Carbon Literate Organisation, further rising to the challenge of the climate emergency.