Cllr. Alistair Cameron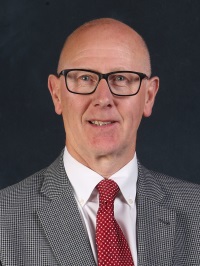 Party: Scottish Labour Party
Ward: Kirkcaldy Central
Address: c/o Members Services, Fife House, Glenrothes, KY7 5LT
Telephone: 07969 251765
Biography
Cllr. Cameron will meet with constituents by appointment.
Register of interests
Committee memberships
Register of Interests
Registerable Interest
Description of Interest
Remuneration
Director of Kingdom Sports
Other Roles
None
Contracts
None
Election Expenses
None
Houses, Land & Buildings
None
Shares & Securities
None
Gifts & Hospitality
None
Non-Financial Interests
Trustee - Kirkcaldy Community Football Partnership
Vice Chair - Kirkcaldy & Dysart Football Club
Trustee - Fife Charities Trust
Council appointee - Fife Golf Trust
Council appointee - Linton Lane Youth Centre
Council appointee - Linktown Community Action Centre
Council appointee - Heartlands of Fife Local Tourist Assoc
Council appointee - Fife Sports & Leisure Trust
Close Family Members
None
Further information about the Committees and Councillors can be found in the Politicians and Committees section of our website.