Cllr. Margaret Kennedy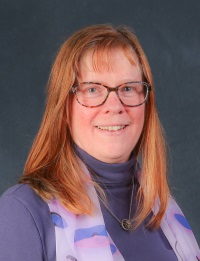 Party: Scottish Liberal Democrat Party
Ward: Cupar
Address: c/o Members Services, Fife House, Glenrothes, KY7 5LT
Telephone: 03451 55 55 55 + Ext 442320
Biography
Has been an Elected Member since 2003. Works within the NHS in Tayside as a Corporate Health and Safety Adviser. Member of the Community Safety Partnership.
Cllr. Kennedy is available to meet constituents at a time and place convenient to them. She has no planned surgeries.
Committee memberships
Register of Interests
Registerable Interest
Description of Interest
Remuneration
NHS Tayside (full-time Health & Safety Adviser)
Other Roles
N/A
Contracts
N/A
Election Expenses
North East Fife Scottish Liberal Democrats
Houses, Land & Buildings
Dwelling - Ward: 20 - Cupar
Shares & Securities
N/A
Gifts & Hospitality
N/A
Non-Financial Interests
Council Appointee - Health & Social Care IJB
Council Appointee - Bruce Charitable Trust
Council Appointee - Cupar & North Fife Local Tourist Assoc
Council Appointee - East Fife Sports Council
Council appointee - Fife Community Safety Partnership
Trustee - Cupar Foodbank
Trustee - Cupar Age Concern
Trustee - Cupar & St Johns United Parish Church, Dairsie
Member - Duffus Sports Hub
Close Family Members
N/A
Further information about the Committees and Councillors can be found in the Politicians and Committees section of our website.