Published Date: Nov 4th, 2022
This article is more than 1 year old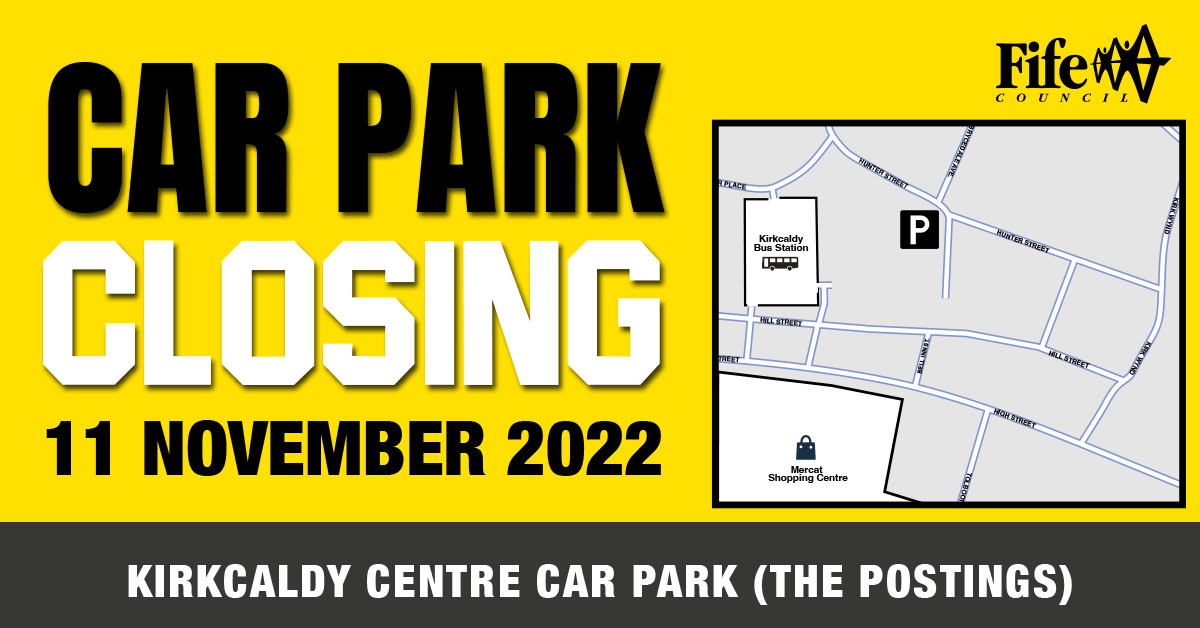 Fife Council has announced that the roof top car park at the Kirkcaldy Centre (formerly The Postings) will close for good on Friday 11 November.
The news comes after the recent announcement by the building's owner of plans demolish the former shopping centre to allow the site to be redeveloped.
The closure of the car park will allow for the site to be prepared for demolition works.
Sites of alternative car parks can be found at www.fife.gov.uk/parking