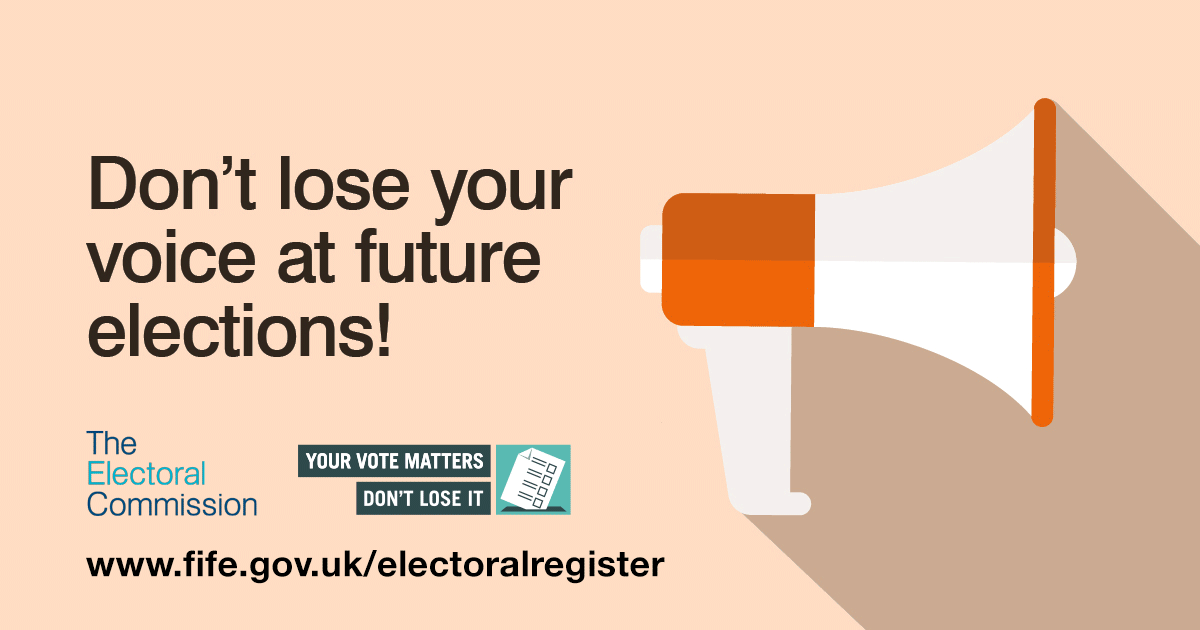 How to Register to Vote
If you want to be able to vote in elections and referendums you need to be registered to vote. You are now responsible for registering yourself. So, if your circumstances change e.g. if you move house or you change your name, it's important that you re-register as soon as possible.
You can register to vote on the Government Online Registration Site - You must provide your name, address, date of birth and national insurance number. Providing this information makes the registration process more secure.
Although your name may be on the Electoral Register, you're not under any legal obligation to vote in any election, unless you wish to do so. However, you cannot vote unless you are on the register.
For more information about registering to vote please see our Frequently Asked Questions which appear at the bottom of this page.
You can also access more information by clicking on the headings below.
Useful Contacts
Electoral Registration Enquiries
Lindsay Thomson - Electoral Registration Officer
Tel. 03451 55 55 11 or email voters.roll@fife.gov.uk