Your gas and electric costs are worked out by calculating how many units of energy you've used in each period. If you don't have a smart meter for your energy supply, you'll have to provide your energy company with meter readings. You should do this at least every two months to make sure your cost is accurate. If you don't, you'll get "estimate readings" and these may be higher than your actual consumption.
If you have gas central heating, you'll have two meters – one for electricity and one for your gas. Some properties with electric heating also have two meters; others may have one meter with two 'rates' or 'readings'.

Electric Meters
These are usually found indoors near your fuse box.
If you have a pre-payment meter, click the blue button until you get to screen H.
For a single rate billing meter, you will have one row of numbers. You should read this left to right, including any 0's at the beginning or end and ignoring any numbers in red or after the decimal point.
Please see the example below - this meter reading is 98832.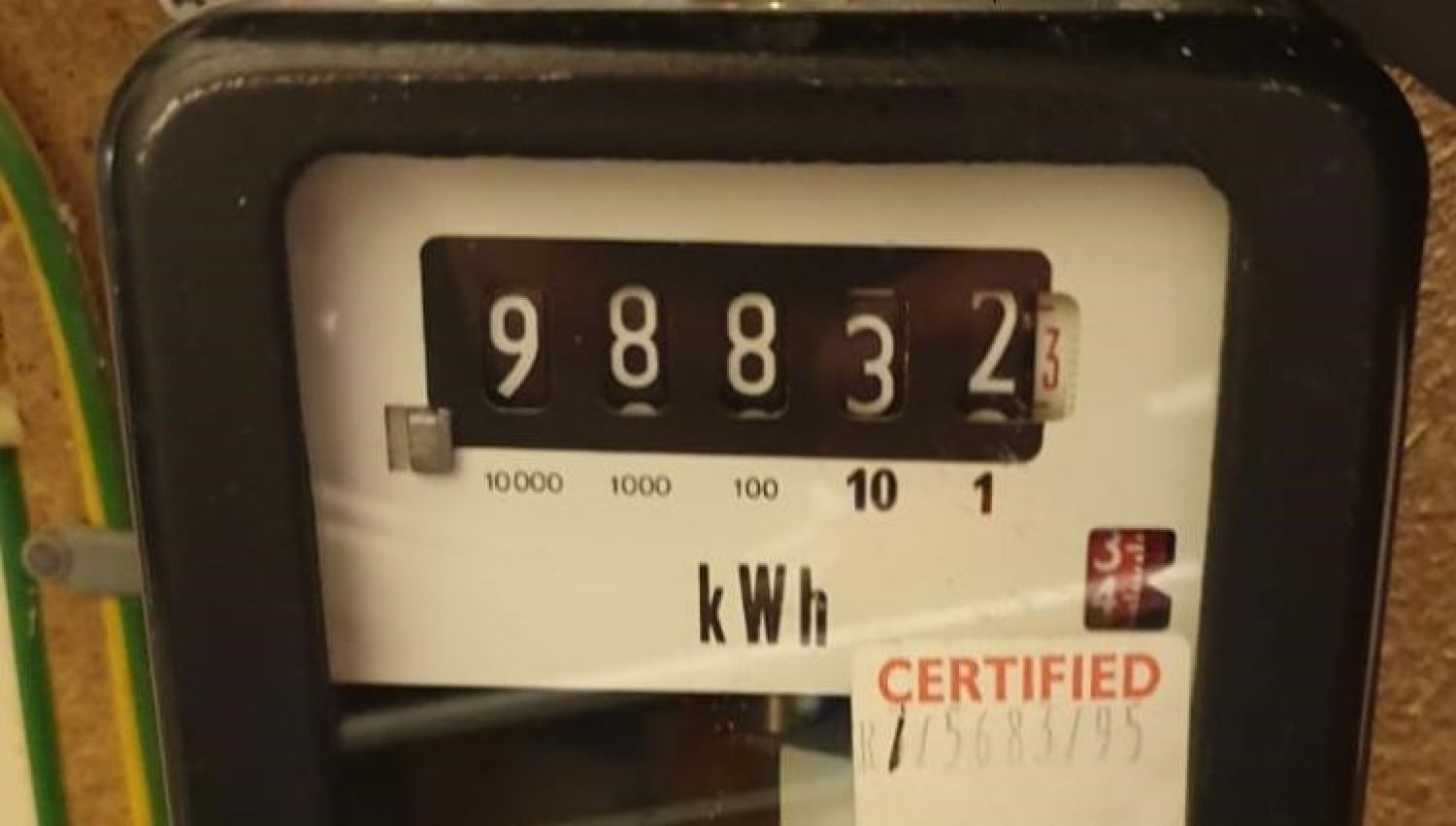 For heating tariffs with more than one rate (e.g. off-peak and on-peak on Economy 7 or Economy 10), you will have a meter reading for each of these rates. This is normally shown as high (on-peak) and low (off-peak) on your meter.
Comfort Plus meters have 3 different rates that you will need to provide. One is the on-peak, one is off-peak and the third is the control rate for your heating and hot water. Click the blue button to cycle through each of the meter readings which will tell you whether it's rate 1, 2 or 3.



Gas meters
Gas meters are usually found outside in a white rectangular box on the wall or on the ground with a brown lid.
For a billing meter, you will have one row of numbers. You should read this from left to right, including any 0's and ignoring numbers in red or after a decimal point.
For pre-payment meters, click the red button until you see the meter index screen.
Please see the example below - this reading is 06055.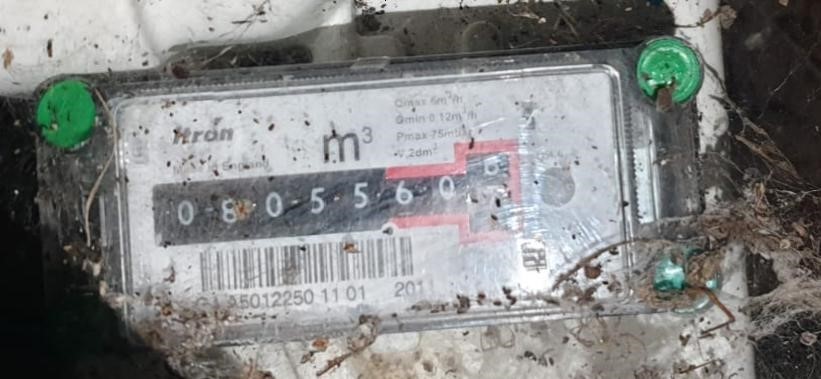 Smart meters
For smart meters with a keypad, press 9 to see your reading. You'll see 'Volume' first, and then the next screen will show the reading. Not all smart meters have a keypad.
If you're unsure how to read your smart meter, contact your supplier.
Meter tampering
Tampering with a gas or electricity meter is extremely dangerous and could cause electrocution, fire or an explosion. It is also illegal and can result in a hefty fine or even a prison sentence.
Signs that your meter may have been tampered with:
Extra wires or cables

Wires sticking out or wrapped around and connector clips attaching them to the meter
A single cable goes into and out of the meter

Damaged casing

The casing to the meter may be smashed, broken or removed completely and the cables disconnected
Melted meter
Parts of the plastic casing melted or scorched and burn marks on the meter

Working but no credit

The meter shows credit has run out, but electricity is still available

Meter dials not moving / numbers look different

Dials on the meter aren't going around even when electricity is being used
The numbers on the meter are either: not visible, running backwards or not moving

A burning smell or burn marks on the meter

A smell of something burning or even smoke or sparks near the meter box
Burn marks on the meter (burns from the inside out, so this is a dangerous stage)
If you suspect a tampered meter, DO NOT TOUCH IT. If you smell gas, evacuate the property and phone 0800 111 999 immediately.
If the electricity supplier for the property is known they can be contacted directly. The following suppliers have published direct numbers for meter tampering:
Scottish Power
Call: 0800 074 1976. Lines are open Monday to Friday 8 am to 5 pm
SSE
N-Power
Call: 0800 980 3496 or 0330 100 8796
If the electricity supplier to the property is not known, contact Scottish Power Revenue Protection or SSE Power Theft, on the numbers above.