Published Date: Nov 15th, 2023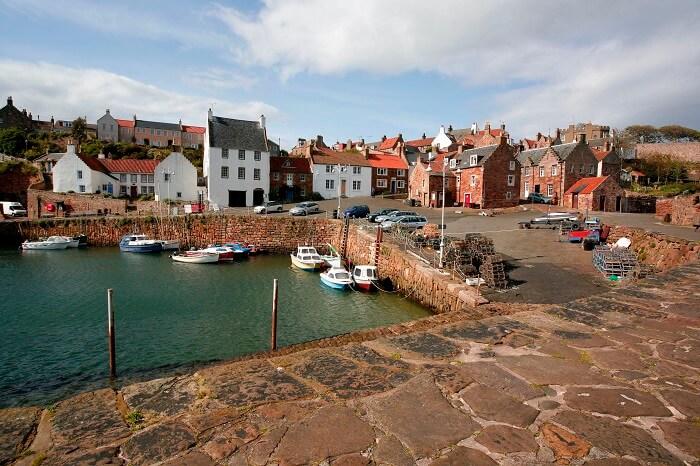 Welcome to Fife has launched its biggest ever consumer marketing campaign to promote The Kingdom of Fife as a short break destination during Autumn/Winter. The campaign seeks to extend the visitor season and boost consumer footfall, spend and demand throughout the region in a sustainable and responsible way.
Unbeknown to many potential visitors, Fife is alive with unforgettable experiences for all. With the highest number of national attractions in Scotland, picturesque fishing villages, fascinating wildlife, outdoor adventures including Scotland's longest continuous coastal path, spectacular golf where the game originated, and historic attractions that only an ancient kingdom can provide, this region along the stunning east coast is a must for anyone wanting to enjoy the best of Scotland.
The campaign 'The Kingdom, where it all begins' uses a newly produced film, with supporting digital and press content, welcoming those potential visitors to begin their journey of discovery in Fife and create memories that will last a lifetime. The campaign also positions the region as the perfect place to enjoy a restorative break and provide visitors with the opportunity to relax, unwind and begin that process of reconnecting with themselves, friends, loved ones and nature. This is a timely message as consumers now recognise the important role the natural environment plays in addressing their mindfulness and mental welfare.
Targeting consumers in Scotland and North England, the activity runs from October 2023 to February 2024, with a targeted paid social media and digital advertising campaign across Meta, YouTube and Google. This is being complemented with digital, social and print advertising in National Geographic Traveller and Coast Magazine.
Digital partnerships with online travel agents including Expedia, Hotels.com, Vrbo and Tripadvisor will support the drive of bookings to the area and a travel partnership with Scotrail will promote the campaign messaging and the ease of getting to Fife via public transport.
A programme of travel blogger visits and exclusive podcast activity will ensure first hand experiences of the region are promoted to a combined audience of over 200k followers.
All activity will direct people to a bespoke landing page www.welcometofife.com/thekingdom to allow them to find further inspiration and start planning their break with specific themes including; Epic Discoveries; Fresh Adventures; Making Family Memories; Surprising Flavours; Boost Your Wellbeing; The Home of Golf and Nature Calling.
This campaign demonstrates the commitment Welcome to Fife has for the tourism industry in the region. Although 2022 proved to be a strong year following the pandemic with almost 6 million visitor days and nights spent in Fife, along with a hotel room occupancy rate 12% higher than the Scottish rate, Welcome to Fife are tenacious in their continued efforts to build the tourism economy for those businesses and employees in the area that are tourism focused.
Hilary Roberts, Tourism Partnerships Manager, said "After a challenging few years, we are delighted that the tourism sector in Fife has almost recovered to 2019 levels. However, we recognise that what visitors want has changed and this campaign highlights this. Fife is an ideal destination for visitors looking for a sustainable, relaxing and authentic break at any time of year, and we look forward to welcoming them to our beautiful Kingdom so they can discover everything the area has to offer for themselves."
Moira Henderson, Chair of the Fife Tourism Partnership Executive Board, said "There is no doubt that Fife is one of the most picturesque, historic and interesting areas of Scotland. Our new campaign showcases the area to potential visitors perfectly and will give them all the inspiration they need to choose Fife when they are booking their next break. A warm welcome is always guaranteed!"