Published Date: Nov 10th, 2023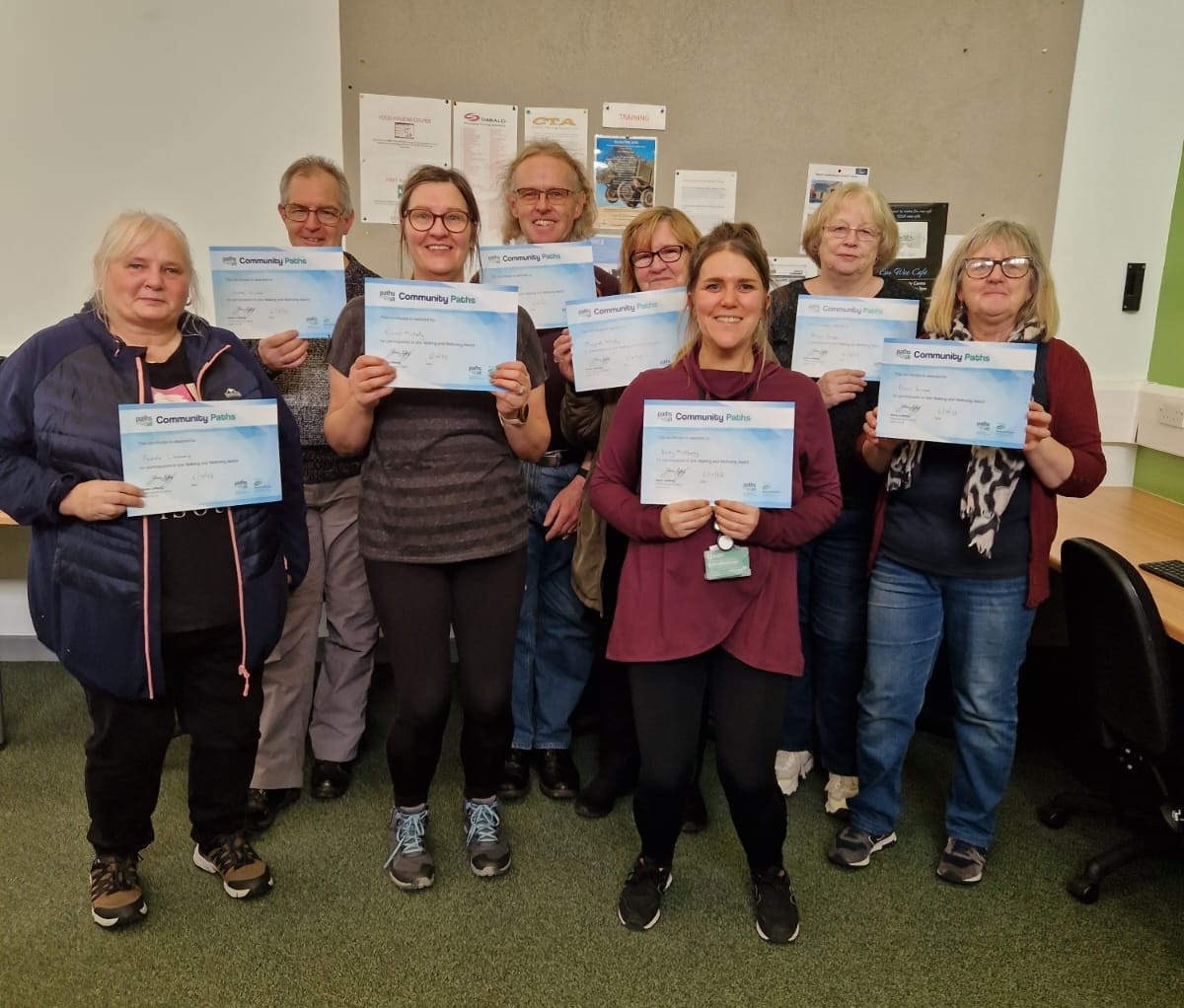 In a remarkable achievement, Kelty's very own Walks and Talks Group has been honoured with the Walking and Wellbeing Award by Paths for All. The award signifies the group's commitment to promoting health, well-being, and environmental awareness within the community.
Kelty Walks and Talks is a group of local people aged 50 and over who meet every second Monday. Group members joined initially to meet new people and maintain their health through regular walking. Over the course of their walking sessions, the group explored the local wildlife, plants, and animals in the Kelty area. Their discussions also emphasised the benefits of walking for physical and mental health.
The group achieved this award over four sessions during the summers months that focused on two themes: walking for health and walking with nature. Over the course of their walking sessions the group covered an impressive 16.95 kilometres.
The group's commitment to the community extends beyond walking and during their walks they recognised areas in Kelty with high levels of litter and, in their final week, organised a community litter pick using resources available at the community center, showing their dedication to the local environment.
Alex Campbell, Cowdenbeath Area Convenor said: "We are immensely proud of the Kelty Walks and Talks Group for achieving this well-deserved recognition. Their dedication to promoting health, wellbeing, and the environment is truly commendable. It's a testament to the positive impact community initiatives like this can have."
The group continues to attract new members and its core members remain avid walkers, with one of the group members recently completing their walk leader training with plans to establish an evening walking group. Since it's began in May, the group has successfully completed 30 walks.
The group meet every 2nd Monday from 1.15pm – 3pm at Kelty Community Centre and anyone is welcome to join for a health walk, some company and a cup of tea. So if you fancy being part of an organised walk in the area come along to the community centre or get in touch with Kirsty McElhinney, Community Education Worker by emailing Kirsty.mcelhinney@fife.gov.uk or call Kelty Community Centre on 01383 602343
Photograph from left to right - Pamela Chalmers, James Grieve, Carol McInally, Garry Adamson, Margaret McInally, Kirsty McElhinney (Community Education Worker and walk leader), Allison Dickson and Margaret Pollock (member who has completed her walk leader training).