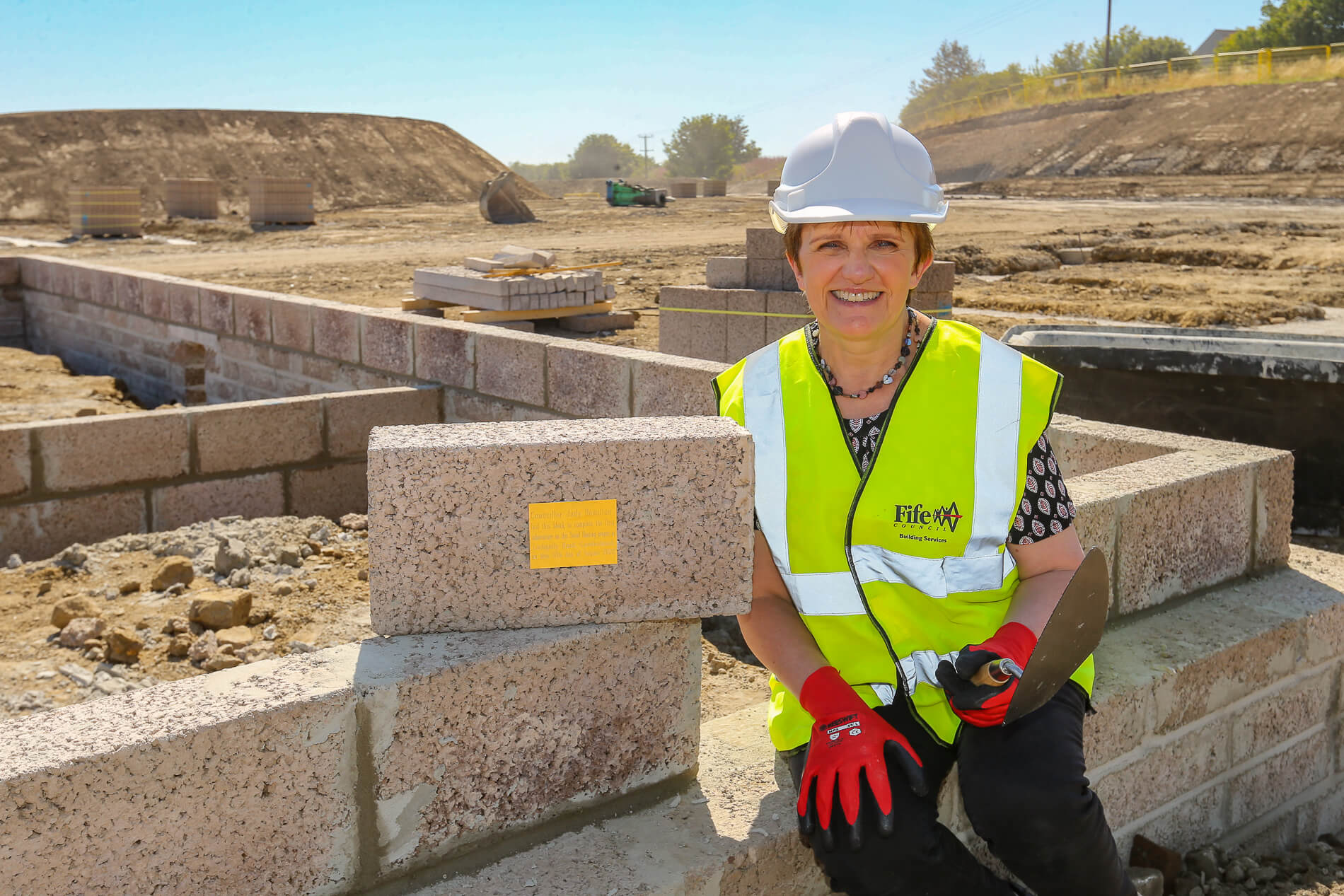 Councillor Judy Hamilton, spokesperson for Housing and Building Services marked the progress of construction of 97 new council houses in Cowdenbeath by laying a 'golden brick'.
The new development in Lochgelly Road is situated on what was previously open land and will bring a mixture of two, three-, four-, five- and six-bedroom properties. The development includes bungalows, terraced and semi-detached houses, as well as properties adapted for wheelchair users.
This development is one of the final projects from Fife Council's Phase 3 Affordable Housing Programme which has delivered 3,500 new affordable houses across all areas of Fife; and is being built for the Council in partnership with First Endeavour LLP.
The Council's is investing a further £90m into the next 2-year programme to build a further 500 new council houses by June 2024. By increasing the availability of good quality affordable housing, existing tenants and specific needs housing applicants who are in overcrowded or under-occupied homes can be allocated a house more appropriate for their needs.
Councillor Hamilton said: "Continuing to build on our successful affordable housing programme is a top priority for the council and I'm delighted that construction on the Council houses to be built here at Lochgelly Road has started. Fife Council is absolutely committed to supplying warmer, drier, and healthier homes in communities in Fife where they are really needed, and the mix of house types and sizes means we can provide houses to meet the needs of many different households and improve their quality of life.
She added: "Fife Council's Affordable Housing programme is one of the biggest in Scotland and as well as providing more housing, the programme is also about creating jobs and apprenticeships, supporting the Fife economy and the construction industry. "