Published Date: Oct 6th, 2022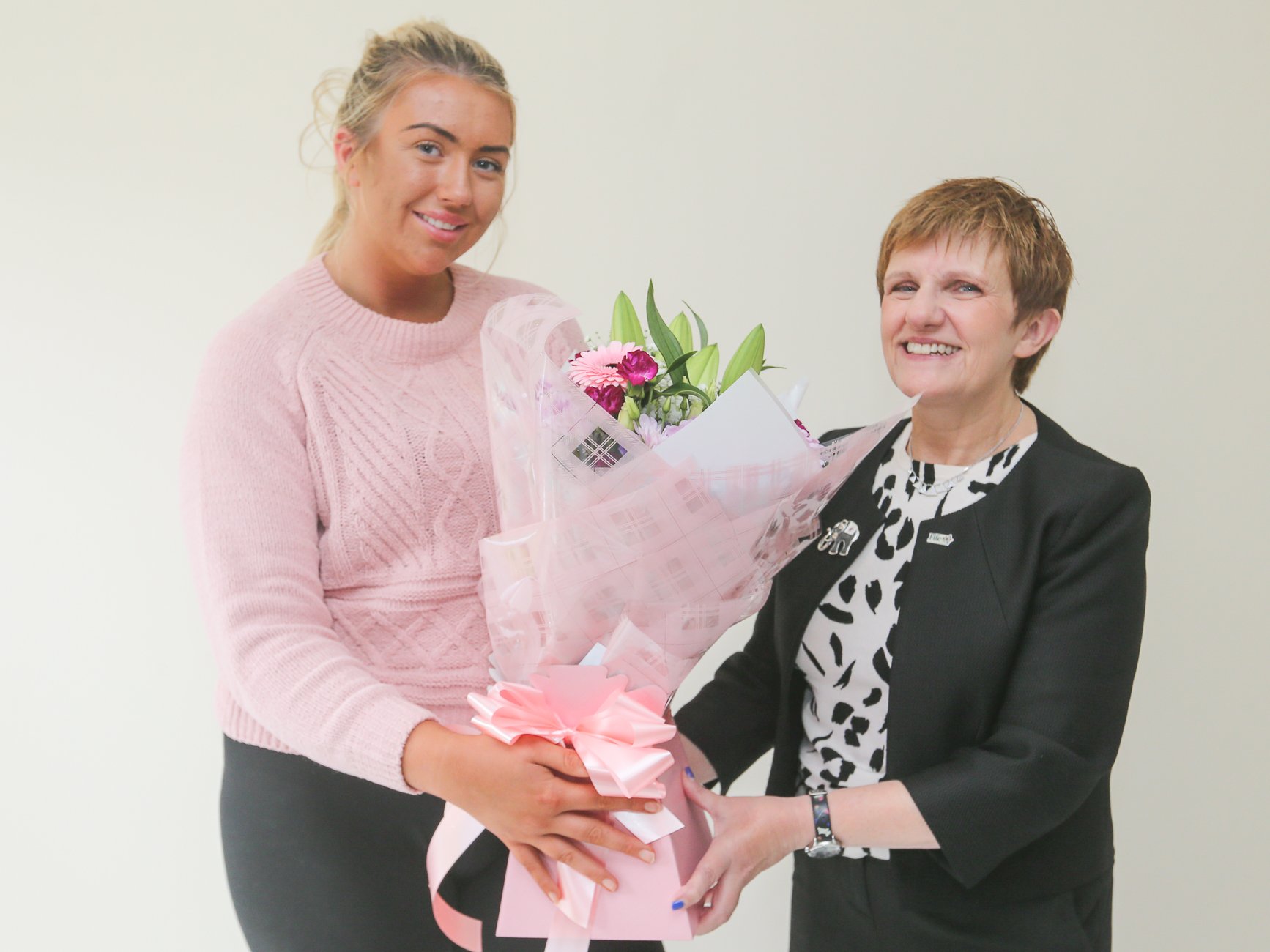 Tenants have been moving into a new council housing project in Kingseat. The development has been built on the site of the old Halfway House Hotel and consists of 18 new council houses. They are a mixture of two and three bedroom houses and flats.
This development is one of the final projects from Fife Council's Phase 3 Affordable Housing Programme which has delivered 3,500 new affordable houses across all areas of Fife; and was built for the Council by Richard Street Ltd.
Councillor Judy Hamilton, spokesperson for Housing and Building Services has been visiting tenants who have just moved into their new homes.
She said: "It's fantastic to see tenants moving in and enjoying their new homes. This development is part of the much-needed high quality council housing that Fife Council is absolutely committed to providing in our local communities. The houses have been built to be warmer, drier, healthier for people across Fife. We are determined to protect our tenants through a fuel poverty crisis, and new technologies included in these properties such as solar panels will help towards reducing energy costs.
"Continuing to build on our successful affordable housing programme is a top priority for the council and I'm delighted that construction on the Council houses in Kingseat is now complete.
The Council's is investing a further £90m into the next 2-year programme to build a further 500 new council houses by June 2024 with many of these developments already underway.
She added: "Fife Council's Affordable Housing programme is one of the biggest in Scotland and as well as providing more housing, the programme is also about creating jobs and apprenticeships, supporting the Fife economy and the construction industry. "
New tenant, Shannon Simpson who moved in recently said: "I didn't have long to wait on the property after I received the offer. I now have a proper little family home, and I don't have the stress of pulling a pram up and down flights of stairs now as I previously stayed in a top floor flat.
"I will benefit from my new home and will be less stressed as I have so much more space and our own garden for my kids. My girls will also benefit as they have friends in the street they can play with, they have their own rooms and their own space. We've been through so much and a move to a new area that's quiet with friendly neighbours and play space for them is definitely what we needed."
Related Services