Published Date: Apr 4th, 2022
This article is more than 1 year old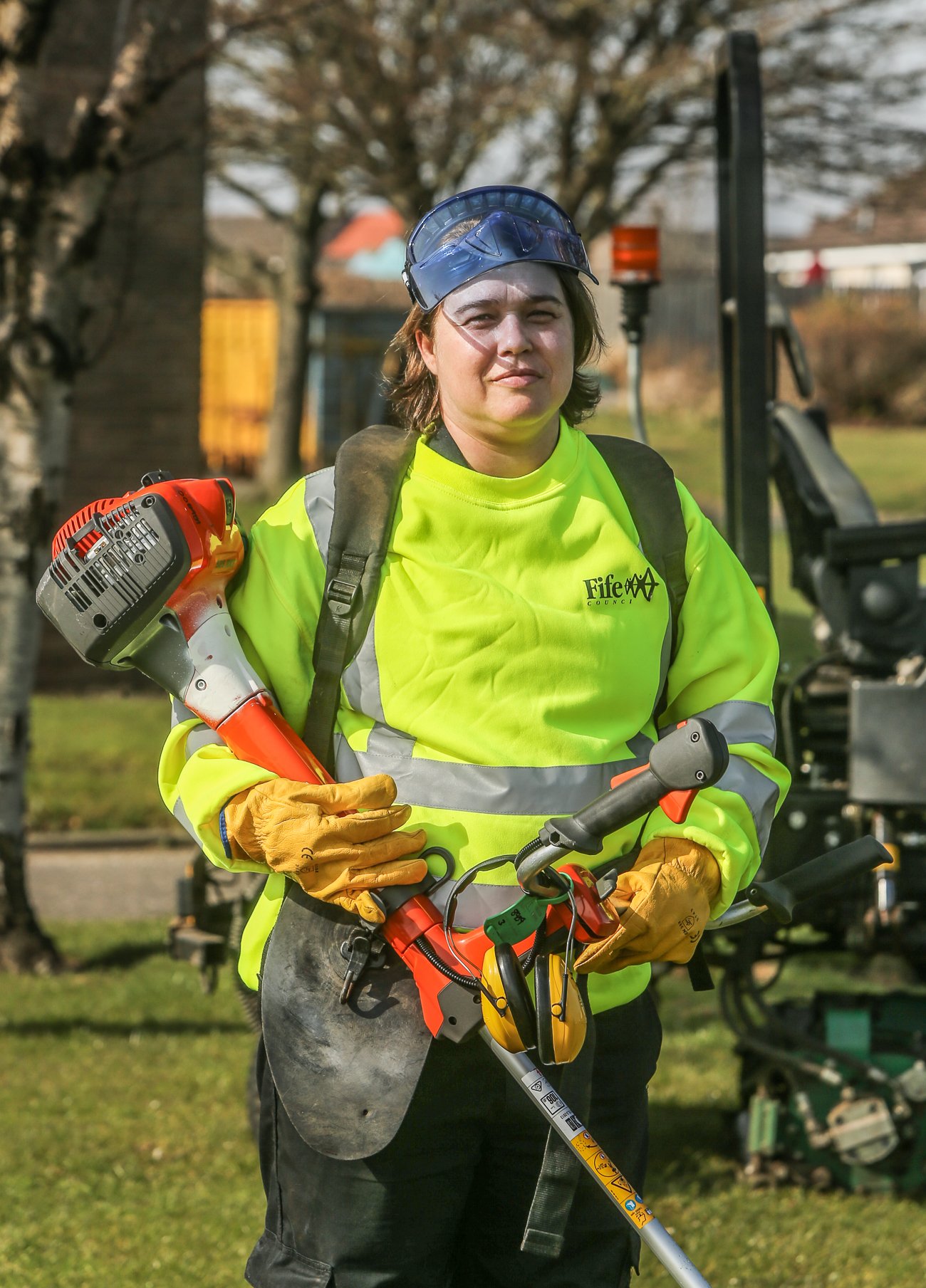 Are you looking for a physical role? Do you prefer to be working outdoors regardless of the weather? You could be helping to create and maintain the open spaces around Fife.
Jeanne Henderson, Grounds Maintenance Operative, pictured here at Methil, explains why she likes working for Fife Council "I enjoy working with the council because no two days are the same. There's been a lot of training, and opportunities to become more skilled even in my first year as a Grounds Maintenance Operative. The teams are diverse, and you'll get to work with many interesting people."
Jeanne started working as a Seasonal Operative with the Service in April 2021 and very quickly managed to secure a permanent position as a Grounds Maintenance Operative within a few months. She tends to work in the Levenmouth area, but we need seasonal support across the whole of Fife.
As seasonal support you would be maintaining designated areas within grounds and facilities, assisting in the delivery of recreational provisions within Fife, ensuring that all our open spaces are kept in a satisfactory condition.
General maintenance tasks would include: manual weeding; cutting of grass; sweeping and cleaning of paths; hedge trimming and constructional labouring work.
We are currently recruiting for seasonal workers for our Grounds Maintenance Service. The normal working week will involve working 7:45am to 4.00pm, Monday to Thursday, 7:45am – 12:45pm on Friday.
Click here to go straight to the job information.
All Fife Council jobs can be viewed on the Fife Council Jobs site. They are also promoted on the Fife Council Jobs Facebook page.