Published Date: Feb 21st, 2022
This article is more than 1 year old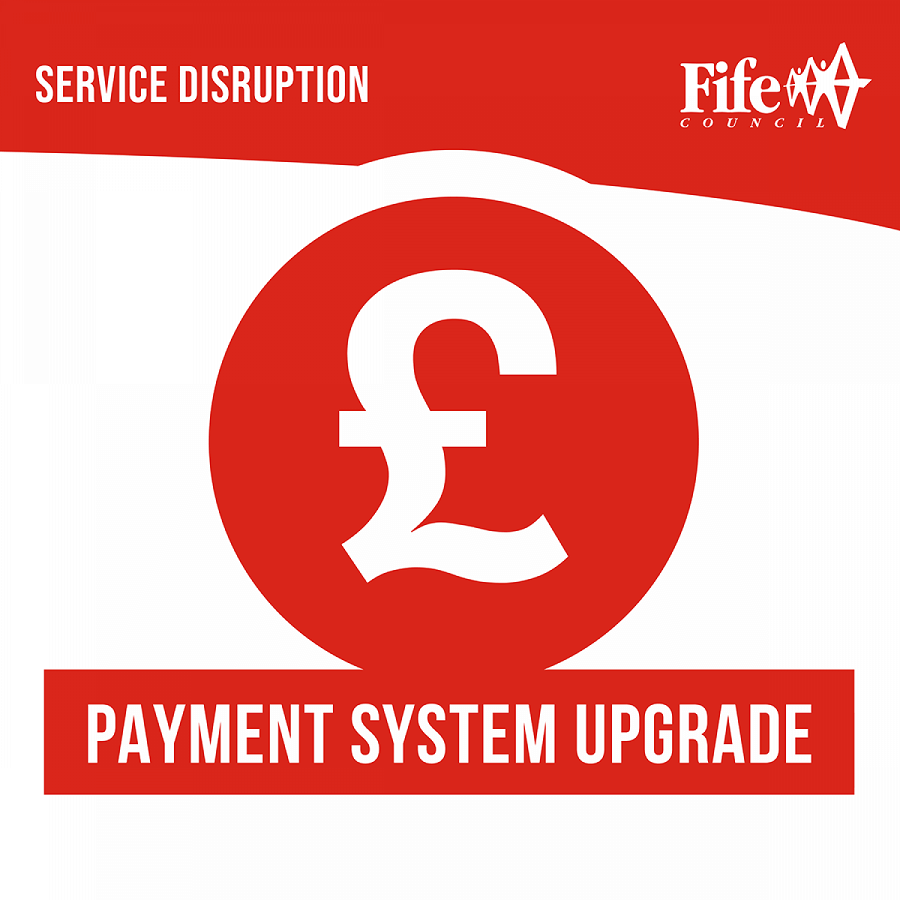 We have been updating our payment system. From 2pm on Tuesday 22 until 9am on Thursday 24 February we were not be able to accept any payments either online or over the phone.
Unfortunately our automated telephone line will not be available until possibly 9 March 2022 due to the technical work involved.
We apologise for any inconvenience this may cause.
Other ways to pay:
Bank Transfer
Post Office
Paypoints
Direct Debit -if you make regular payments
By post - Cheques should be made payable to Fife Council and sent to: Fife Council, Finance and Corporate Services, Fife House, North Street, Glenrothes, KY7 5LT.