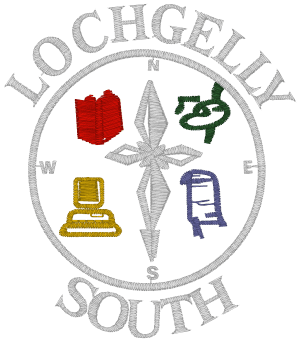 Parents are being invited to attend one of three drop in sessions, to hear more about major work planned for Lochgelly Primary School and proposals to decant the school to St Kenneth's RC Primary School for a year.
The school roll at Lochgelly South has been steadily increasing and will continue to rise for some time. To make room for any future pupils, it is intended that a modular unit be installed in the grounds, which will house the nursery and increase the space available in the main school building.
Before the unit can be installed, extensive ground remediation works will be required, during which time the building can't be occupied.
Shelagh McLean , Head of Education and Children's Services, has written to parents to explain the background and give more details on why the work is needed and how the children will continue their education while the work takes place.
She said: "The school roll at Lochgelly South has been steadily increasing and will continue to do so as new houses, currently being built, are occupied. To make room for any future pupils from the new housing we plan to install a modular unit to increase the space available at the school. It is intended that the nursery will be moved into this new modular unit, with its own dedicated outdoor area, and the existing nursery will be converted into classroom space

"As standard, particularly in former mining areas like Lochgelly, we carried out investigations to see if the site was suitable for a modular unit and to check for historic mine workings. These investigations confirmed that there are historic, shallow, mine workings beneath the school building and grounds. These types of mine workings are likely to result in subsidence damage to the building in the future, unless remedial works are carried out."
Work will begin in July 2023, and it should take around a year to complete. This includes some upgrades to the current school building and the erection of the new modular unit. During this time, it's proposed that children and staff will be moved temporarily to St Kenneth's RC Primary School, until they can move back into their own school again. Nursery pupils will be hosted at Sunflower Nursery (MacGregor Avenue) if this is approved by the Care Inspectorate.
Shelagh McLean stressed that there is no risk to staff and pupils continuing to use the building until work begins.
She continued: "It is important to point out that there are no concerns regarding the safety of pupils and staff. The risk is of deterioration to the building and any work is required to protect the property. A structural inspection has been carried out and there are no signs of subsidence at the moment. We'll continue to monitor the building for any changes until the remedial works begin."
In order to provide parents with more information on the work, and to allow them to ask any questions, two drop-in sessions have been arranged at Lochgelly South Primary School on Thursday 27 October, at 3.30pmand 5.00pm. Another session has been arranged at St. Kenneth's RC Primary School on Wednesday 2 November, at 3.30pm.
More details and a list of FAQs can be found at www.fife.gov.uk/LochgellySouthPS