Published Date: Jun 16th, 2022
This article is more than 1 year old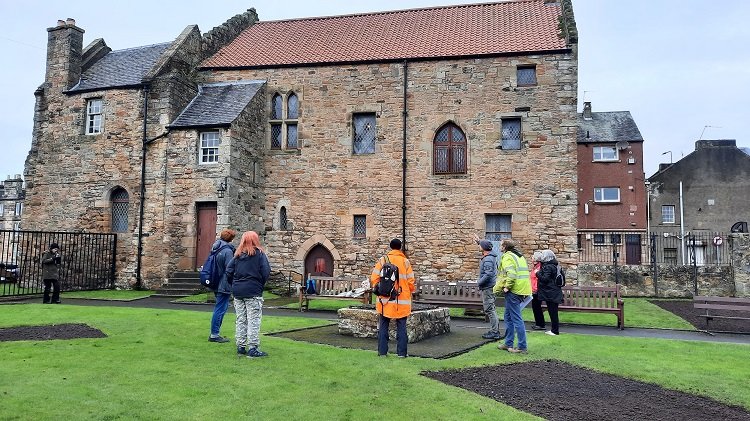 An exciting archaeological exploration of the Category A listed Friary Hospitium in Inverkeithing is now under way.
The building is the remaining fragment of a religious community dating back to the 14th century. The Hospitium was the part of the Friary where guests were accommodated and was popular with wealthy pilgrims passing through the influential and important medieval town of Inverkeithing.
Volunteer slots to take part were taken quickly and there are high hopes for the excavation's potential.
As a public site, archaeologists and volunteers will make every attempt to welcome the area's daily visitors, and explain progress, while they work. A family drop in session at the dig, will take place on the afternoon of Sunday 26 June, with heritage engagement specialists Forth Pilgrim on hand to help children and adults understand more about medieval life and the why, where and how of pilgrimages and the Friars of Inverkeithing.
Emma Griffiths, Training and Development Officer for Fife Historic Buildings Trust explained: "The excavations are the final community engagement activity in the Burgh Survey, a key part of the Inverkeithing Heritage Regeneration project. The findings from the dig, the two standing building surveys, and community history research, will be written up as a book. The accessible volume will also help to inform future developments in the town, particularly areas of archeologically sensitivity."
The dig follows a recent 're-imagining challenge' for Inverkeithing High School pupils. Working with mentor archaeologists, planners, and heritage professionals, pupils learned about the Friary and importance of the gardens, and then presented their ideas for creative re-use.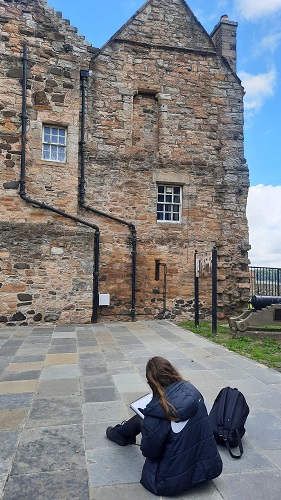 The young people said they found it a "really enjoyable experience" that made them "feel prouder to come from Inverkeithing". They skilfully presented some outstanding ideas for the Friary Gardens taking accessibility, renewable energy, addressing economic viability and the needs of different audiences into consideration.
Fife Council's Inverkeithing Heritage Regeneration project is generously co-funded by The National Lottery Heritage Fund and Historic Environment Scotland. Fife Historic Buildings Trust work in partnership with Fife Council to deliver the project.
Emma added: "It has been an absolute privilege to work in Inverkeithing on this project. Before I began in the role, I had no idea of the medieval Roya Burgh's long and rich history. Working with local people to explore it further, has been incredibly rewarding. The dig is a particularly exciting activity, I can't wait to see what is revealed."
Cllr David Barratt, Convener of the South & West Fife Area Committee said: "It's great to see that community members of all ages are being given opportunities to learn about their historic town, and develop skills, through this project. Forth Pilgrim and Fife Historic Buildings Trust will be at Inverkeithing Children's Gala on Saturday 25 June, 12 noon – 4pm, and I encourage people to stop and chat to them about the project. It runs until 2024 so local people will have plenty more opportunities to get involved."
Visit www.fifehistoricbuildings.org.uk/inverkeithing for more information or email any questions to inverkeithing@fifehistoricbuildings.org.uk