Published Date: May 20th, 2022
This article is more than 1 year old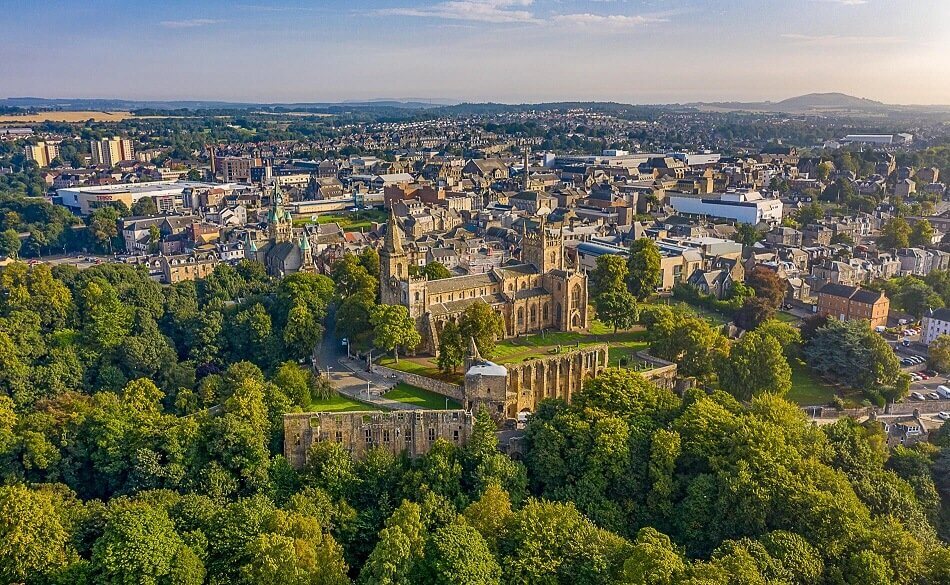 Dunfermline is celebrating its new, official status as a city today. The ancient capital has won its bid to have official status city, as part of the civic honours competition to celebrate the Queen's platinum jubilee in 2022.
Provost of Fife Jim Leishman, said: "The official title of city will give Dunfermline the wider recognition that it deserves as one of the fastest-growing, urban areas in Scotland, offering all the amenities that any modern city could hope for.
"City status will help us grow economically and as a tourist destination and will have a positive impact on Dunfermline and the surroundings.
"Of course, the people of Dunfermline have always known that Dunfermline is a city, that's why we have the City Car Park, the City Hotel and City Cabs but it's great to finally get official recognition of this. "
Dunfermline and St Andrews were both put forward to the competition, keen to see their heritage recognised and their historical status officially restored, and both bids were supported by Fife Council.
Both towns were strong contenders, with Dunfermline a growing urban centre and historical capital of Scotland, and St Andrews known worldwide as the home of golf and Scotland's first university.
Provost Leishman continued. "I'd like to congratulate Dunfermline and say thank you to all those who put in so much effort with the bid to get Dunfermline recognised as a city. And commiserations to St Andrews and all those who pulled out all the stops to put forward an excellent submission.
"We look forward to being able to say 'officially' – Welcome to the City of Dunfermline! "