Fifers are being urged not to miss out on the range of support available to them this winter as the cost of living continues to rise.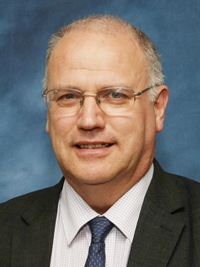 A huge financial package has now been put in place to support people facing the impacts of poverty and the cost of living crisis, and to help our communities recover from the impacts of Covid.
And Fife Council's Leader, Cllr David Ross, had a direct message for anyone worried how they'll make ends meet this winter.
"Please, don't suffer in silence. Let us help you get what you're entitled to.
"Whether that's making sure you're getting any discounts you qualify for or making sure you're receiving all the benefits you should, or whether it's pointing you in the direction of other organisations and groups who can provide support, we can help."
The Council can't solve the cost of living crisis but we are determined to help people as much as we can.
Some of the things we will be doing over the autumn and winter are:
Providing warm spaces for people
Continuing to provide hardship grants and benefits advice
Helping people facing fuel poverty
Supporting foodbanks and community food projects
And adding a 'warm coat' supplement to our school uniform grants.
To support this programme councillors today agreed another £2.1m, to boost the £5.6 already committed, to help people cope with the massive rise in household bills this winter.
There are now a range of measures in place and being extended to help individuals and communities with the increased and combined risks of weather, seasonal health, rising costs and lower disposable income. For those already experiencing difficulties that are likely to become more extreme, and for those tipping into poverty for the first time, the message is clear - Don't miss out on the support your are entitled to.
Councillor Ross continued: "We are trying to make sure every Fifer has​ ​easy access to coordinated, practical information and support ​​that helps reduce the impact of rising costs​​ when it is needed the most.
"We're working more closely than ever with our community partners; NHS Fife, Fife Health and Social Care, Citizens Advice and Rights Fife, Fife Voluntary Action and a range of community organisations to try to make sure that wherever folk turn for support or advice, they'll get the help they need. We're pooling our resources locally to make best use of the people, services and support we all provide."
A combination of online, self-service, phone, face-to-face and print-based information, support and services will be provided to support those in crisis and those barely managing to get by.
Community partners will be working together to make sure there's a co-ordinated approach to contact, referral and information across services, community organisations and voluntary services.
While most people are being encouraged to try to self-serve through the website, the new Fife Community Support Helpline (formerly, the Covid Community Support line) will soon be available, for those without access to the internet or who are in immediate crisis. Advisors will be able to provide one to one information and advice, set up appointments and ensure appropriate follow-up with callers when its needed.
In a bid to bolster our communities and the individuals within them, the cost of living funding will sit alongside the £10m Community Recovery Fund, which is there to help communities recover from Covid. It is hoped that this recovery fund and the cost of living funding together can help our communities get back on their feet and face the coming crisis. The funding from the Community Recovery Fund is to be split across all seven area committees.
Councillor Ross explained: " During Covid we saw our communities coming together, with the support of the council, to help each other in their time of need. We know that community spirit is still there. We need to pull together again to get through this latest crisis. The Community Recovery Fund will enable our communities to do that.
"We want to help Fife through these difficult times. Make sure you don't miss out. We are here to help you access the discounts, benefits, services and support you are entitled to. Let us help you, help yourself. You are not alone. "