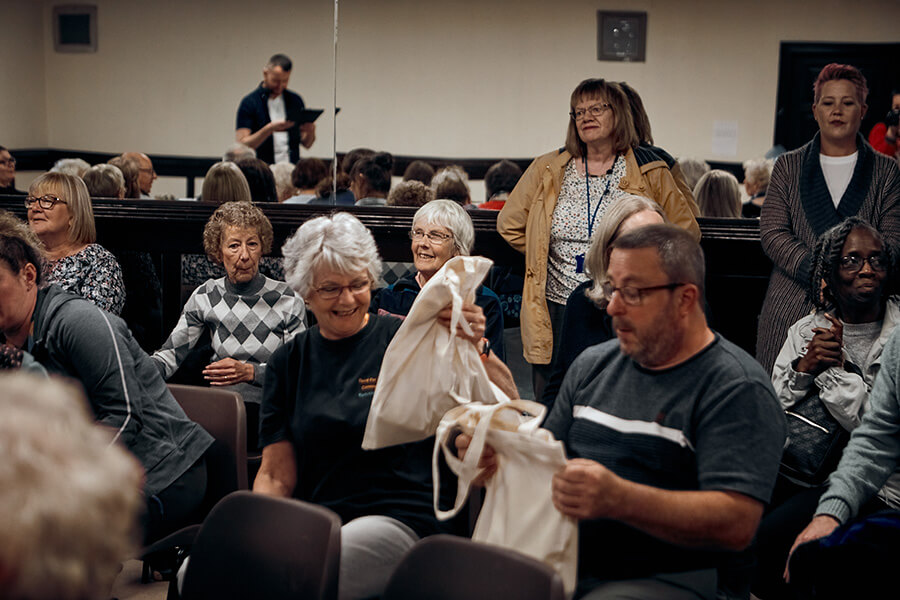 Volunteers from across Dunfermline, who are linked with Fife Council Community Development, were being celebrated at Baldridgeburn Community Centre, in Dunfermline, last Wednesday.
Events like this allow our volunteers to share stories and experiences with each other. Generating connections between our volunteers is important because it gives them the opportunity share ideas with like-minded people.
The volunteers were welcomed by Shirley Melville, Community Development Team Manager, and were treated to a light lunch. Entertainment was provided by high school pupils and music instructors from Dunfermline High School.
Each volunteer was presented with an 'I am Awesome' thank you gift bag as a token of the gratitude from both Fife Council and all the people they help in the community.
Andrew Gallacher, Dunfermline Area Community Manager, said "It was great to be able to meet and personally thank our volunteers. Our communities depend on the support and good will that these people provide. It is important that all volunteers that work with Fife Council know that we recognise and are grateful for the part they play."
Volunteer Barbara Dunning said "Being a volunteer enriches your life. As a resident of a high rise building, I love volunteering in the community garden. It has improved my mental health, I'm learning new skills and really enjoying being part of a great team"
Nataliya Serova was on-hand to capture the event and share the delight of the volunteers.