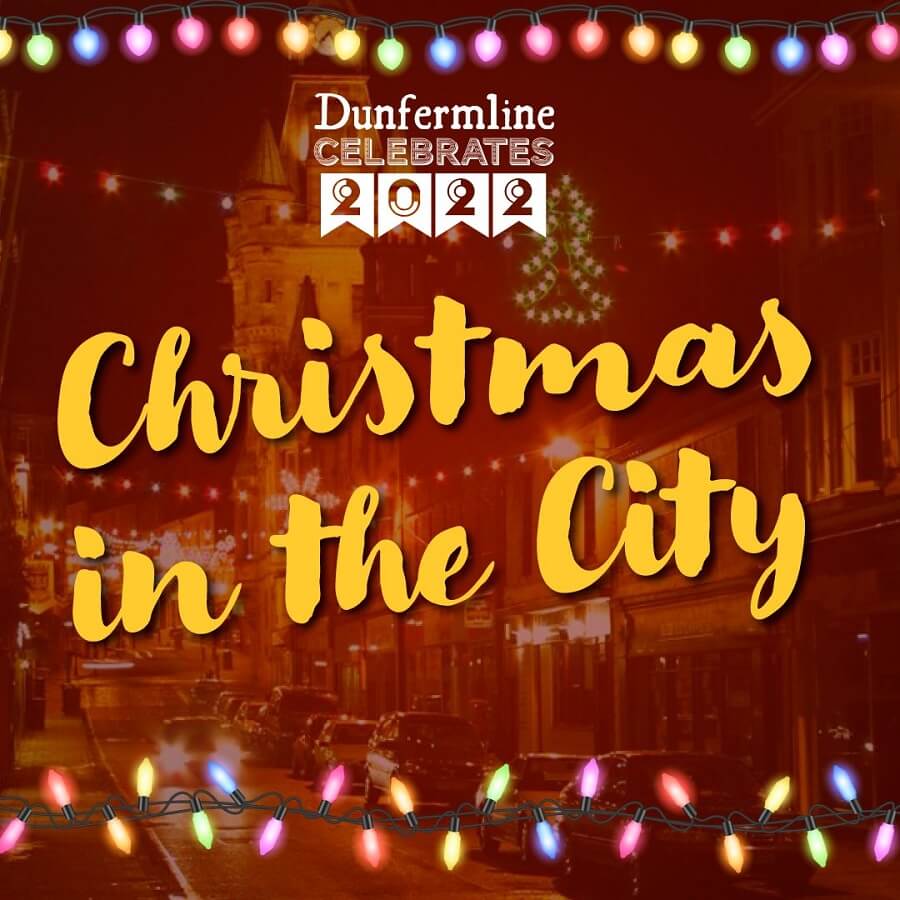 What a year Dunfermline has had. Where has this year gone? It's already November, the nights are drawing in and it's time to plan ahead for Christmas.
The big Christmas Light Switch-on in Dunfermline will take place on 20 November but there are a number of festive events happening in the run up to Christmas.
This year will have a more traditional programme of entertainment, with carol singers, bands, and pipers adding to the anticipation. Kingdom FM will entertain the crowds in the High Street and Small Business Market will be set up in the Maygate where you'll be able to pick up some 'last minute' presents, or for some their 'first' presents.
The Christmas Lights switch on will be preceeded by the Rotary Club of Dunfermline's Annual Santa Dash - which you can sign up for now! Get more information for the Santa Dash and the Santa 5K - by visiting www.SantaDashDunfermline.co.uk
Councillor James Calder, Convenor of the City of Dunfermline Area Committee, said "We've had a fantastic 2022 in Dunfermline. Celebrating our status as a city and welcoming a king. And, we've recognised some monumental anniversaries. In the lead up to Christmas there's a series of events to enjoy before the big Christmas light switch on. I hope you all have a great Christmas and we look forward to an equally exciting 2023 in Dunfermline."
On the 20 November, the centre of Dunfermline, High Street and Maygate area will be closed off to create a traffic free and safe environment to wander around and enjoy the festivities.
1 - 6pm Kingdom FM
1 - 6pm Small Business Market in Maygate
1 - 1.30pm registration and fun warm up for the Santa Dash participants and anyone else feeling chilled!
2 pm Rotary Club of Dunfermline's annual Santa Dash down the High street (from M&S to Louise Carnegie Gates)
2 - 5pm Festive music and song from Dunfermline & District Pipe Band, Black Watch Cadet Band and Salvation Army
4.30pm Community Parade down Dunfermline High Street
5pm The Big Switch On conducted by Provost of Fife, Jim Leishman
Other events in the lead up to Christmas include:
The Enchanted Glen - From 20th November - Louise Carnegie Gates to the Andrew Carnegie statue (Vartan's Way) will be lit up with fairly lights, projected stars and snowflakes and a giant Christmas bow.
On Fife Joseph McKenzie exhibition from 19 November in the Museum and Galleries
Small Business Market in the Kingsgate from 28 Nov to 24 Dec
Theatre shows and demonstrations
To find out more details and keep up to date with other events visit www.Dunfermline.com/christmas