Councillors agree to use £10m from recovery funding to help communities to recover from the pandemic and cope with poverty and the rising cost of living.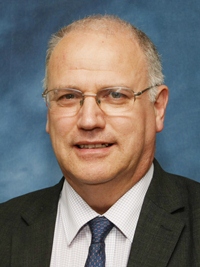 A new £10m fund to help tackle poverty in Fife has been agreed by members of Fife Council's Cabinet Committee today.
Details of how this new fund is to be used will be brought to the next Cabinet meeting in September but the fund is being put in place to help communities recover from the pandemic and cope with the rapid rise in the cost of living. The money comes from a special Community Recovery Fund set up in the wake of Covid and recommendations will be put before committee members next month on how this will be put to best use.
The additional funding will supplement an already wide ranging programme of support put in place by the council.
Cllr David Ross, Leader of Fife Council said; "The council has an agreed programme of support for people facing the impacts of poverty and the cost of living crisis including an additional investment of £5.3m to support low income families and stimulate local economic recovery. These measures are already underway.
"This is on top of the more than £11m that the council already commits directly to tackling poverty."
A report on Tackling Poverty and the Cost of Living is already being prepared for the September meeting of the Cabinet Committee and that will include proposals for a Warm Places initiative, Hardship and Fuel Support. Food Support and a review of school meal debt as part of an autumn and winter support programme.
Council officers have been asked to bring forward proposals for funding this programme.
Councillor Ross continued: " We had already agreed that a full report on the implementation of these measures would be coming to the council's Cabinet Committee in September, along with proposals for further action to address any gaps in provision that are identified.