Published Date: Jan 22nd, 2021
This article is more than 2 years old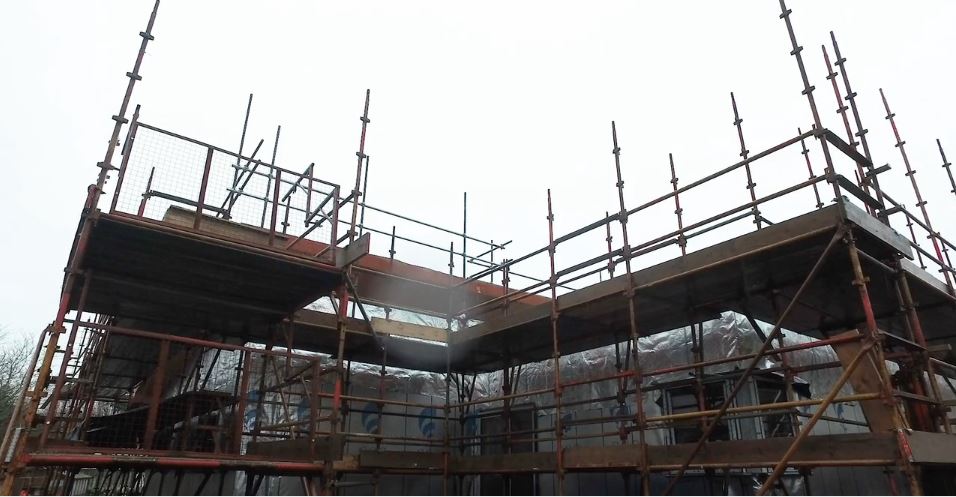 Work to extend Guardbridge Primary School to give it two extra classrooms is progressing well. As is the refurbishment work to improve the existing parking with dedicated pedestrian access.
Due to new housing in the village the pupil roll at the school is expected to increase by approximately two classes. Through a Section 75 legal agreement, the housing developer agreed to fund the additional two classroom extension.
Pupils and staff are currently located within temporary classrooms in the grounds of nearby Leuchars Primary School and have settled in well. They will return to Guardbridge Primary School for the start of the new session in August 2021.
Work began on site at the end of September last year and the following work is already complete:
The main timber kit has been installed and work has started to the brickwork.
All the external doors and windows are in place and the roof covering work is also progressing at pace.
Within the existing building, items that needed to be removed is now complete.
The new boilers have been fitted and heating pipes are currently being run throughout the building.
The old wooden divider between two of the classrooms has been completely removed, opening the space up to become the new gym hall.
The new dedicated store for the gym equipment has also been formed.
The existing kitchen equipment has been removed with the new kitchen programmed for installation in March.
Drone footage, from last week, shows how well the work is progressing.