Published Date: Mar 30th, 2021
This article is more than 2 years old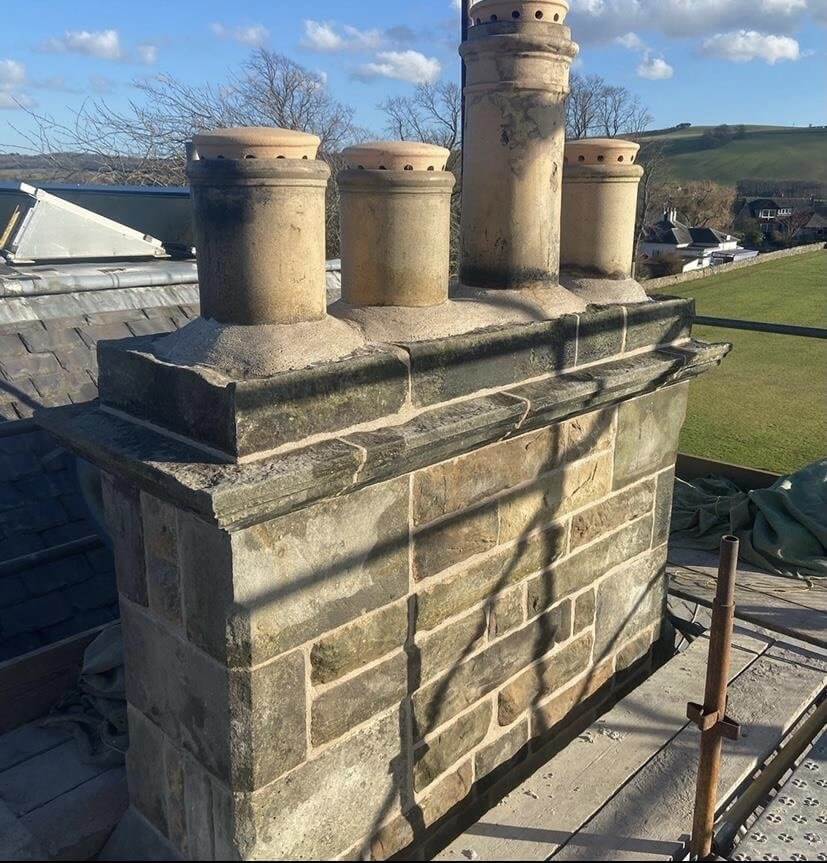 West Fife firm, Sheed Stonemasonry will take up one of the first funded apprenticeship opportunities being offered through the Inverkeithing Heritage Regeneration scheme. The project supports traditional building skills firms that help nurture the next generation of craftsmen and women. They do this by part-funding their year 1 apprenticeship costs.
The five-year project in Inverkeithing is using heritage as a means to drive forward regeneration. Project funders Historic Environment Scotland, The National Lottery Heritage Fund and Fife Council all share a commitment to investment in heritage, through education, repairs, or investing in skills. Heritage investment has been shown to benefit not just the physical environment and individual buildings, but the economy and long term growth.
Callum Sheed, of Sheed Stonemasonry, was delighted to learn of the support offered by Fife Council's Employability services, with recruitment, and support for both the apprentice and the employer, in the first year. The promise, through the project, of additional opportunities for training through the Inverkeithing project such as seeing skills demonstrations, visits and hard hat tours, is an additional bonus for the firm, and for the young person. "Great news!"
Fife has an outstanding legacy of listed buildings, conservation areas, and huge numbers of traditional buildings and historic places of cultural value, that may not even have a designation. Appropriately maintaining this built heritage, for future generations, is a key goal of project.
Councillor Alice McGarry, Convener of South and West Fife Area Committee, said "It's great that this project will protect our heritage. But, more importantly, by investing in our young people and teaching traditional skills, we can maintain this really valuable legacy in the future."
Training and Development Officer Emma Griffiths said "We're delighted to be delivering the Heritage Regeneration Scheme. Helping secure the awards of funding for apprentices in traditional skills is so heartening. It's an investment in future heritage, as well as helping to safeguard the existing built environment, by making sure there are people out there with the right skills. I'm really looking forward to meeting the apprentices we help fund."
One private sector funded apprenticeship opportunity still remains. To find out how to take up this opportunity contact emma@fifehistorucbuildings.org.uk, or call Fife Historic Building Trust on 01592 725145. If you are Fife based, and considering taking on an apprentice in a traditional skills area, this might include joinery, traditional roofing, plastering, or masonry.
If you have any questions or would like to find out more, please email inverkeithing@fifehistoricbuildings.org.uk or visit www.fifehistoricbuildings.org.uk/inverkeithing]
Inverkeithing Heritage Regeneration scheme is delivered by Fife Historic Buildings Trust on behalf of Fife Council.