Published Date: Feb 2nd, 2021
This article is more than 2 years old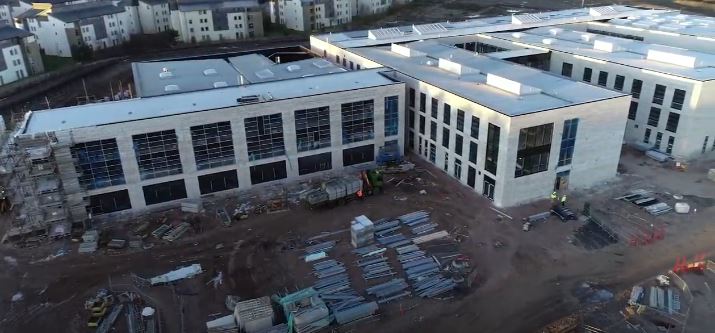 Despite the covid-19 pandemic the new Madras College in St Andrews is on schedule to welcome staff and pupils after the summer holidays in August.
Work on the new school, which started in July 2019, is part of the £250m Building Fife's Future Programme. This programme has seen five secondary schools and two primary schools built in Fife over the last 10 years. Madras is the fifth secondary school.
Although work was temporarily stopped last March because of Covid-19, it began again in June last year.
Work is ongoing and includes:
Building work such as brickwork walls, external doors, windows and roofing is expected to be complete by the middle of February.
A new footpath at Buchanan Gardens as well as the widening of core path. Now complete.
The installation of toucan crossings at Hepburn and Buchanan Gardens. Now complete.
The school's tree tail is now planted.
The sample classroom is now complete.
Fit out of classrooms and installation of fixed furniture has begun.
Decoration, flooring, internal doors, windowsills, tiling, installation of shower areas, toilets and hand basins etc.
Soft landscaping is underway including grass seeding and shrub and hedge planting.
You can see from our drone footage, taken last week, how work in progressing.