Published Date: Apr 28th, 2021
This article is more than 2 years old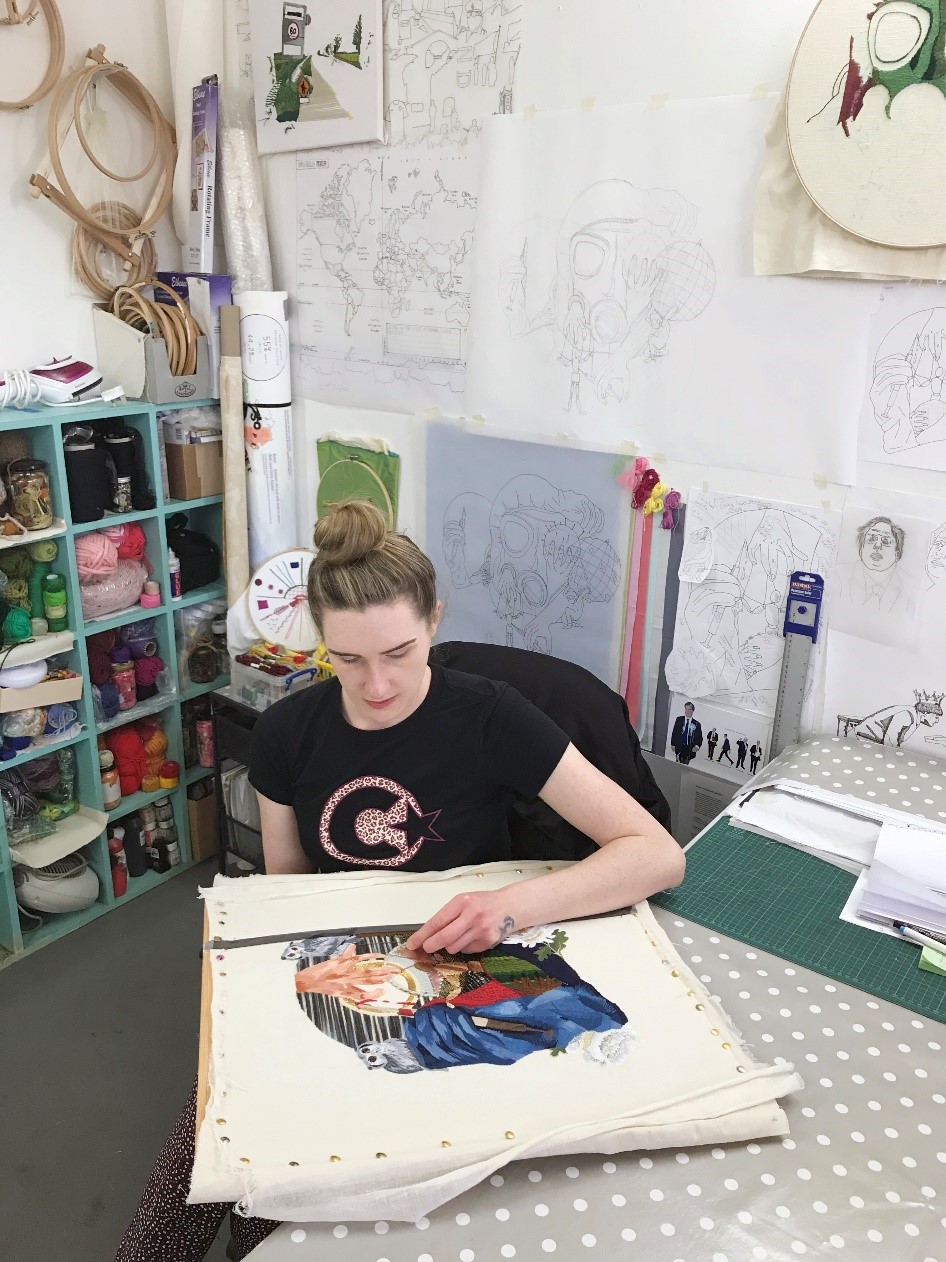 Fife Historic Buildings Trust are delighted to announce the appointment of Nikkita Morgan, an Edinburgh-based international textile artist, to lead an inspiring community project in Inverkeithing.
The 'Inverkeithing Heritage:Stitches in Time' is an artistic legacy project. It is part of the Inverkeithing Heritage Regeneration, a 5-year project to deliver a series of heritage-led projects in the town.
The textile project will create an artwork to hang in Inverkeithing's historic Town House. It will interpret key stories from Inverkeithing's fascinating and extraordinary past. The artwork will be a composite work, with local people contributing ideas, and stitching individual parts of the final artwork. Nikkita is passionate about her art, and about teaching stitching techniques. She hopes the project will attract people with enthusiasm, curiosity and a passion for their place.
Nikkita said "We're looking for people with the commitment and passion to help make a wonderful artistic legacy together. Sewing skills are not essential as there'll be workshops to teach the techniques needed. Equally, people with experience and stitching skills are just as welcome."
The Inverkeithing Regeneration Scheme is generously funded by the National Lottery Heritage Fund, Historic Environment Scotland, and Fife Council. This community textile project attracted additional funding as a coastal community, through Crown Estate Scotland. Fife Historic Buildings Trust are delivering the 5-year Inverkeithing Heritage Regeneration project on behalf of Fife Council.
Emma Griffiths, Training and Development Officer at FHBT said
"I'm so pleased that this project, which has so much potential for showcasing the town's amazing history, is about to begin. I'm delighted that the process promises to be full of opportunity, for meeting new people, learning about the town, and learning stitching techniques from such a talented artist too. I'm sure the process will be rewarding, and the final result really inspiring. The idea of a legacy artwork, in a newly accessible Town House, is really tantalising."
Councillor Alice McGarry, Convener of the South and West Fife Area Committee, said
"This project offers real creative opportunities. It's a chance to tell part of Inverkeithing's story in an accessible, imaginative way. I look forward to seeing the project develop and hearing about, not just the stories incorporated into it, but the stories that go into creating this collaborative piece. Having the final artwork in the Town House will offer the potential for it to become a local tourist attraction in its own right!"
Would you like to take part in this creative textile project, or
Do you know of a story from Inverkeithing's past that would help visitors understand its history, or
Do you have an idea that you think should feature in the artwork
Then please email Nikkita Morgan, care of inverkeithing@fifehistoricbuildings.org.uk.
Background information on the Inverkeithing Heritage Regeneration project can be found on the Fife Historic Buildings Trust website, visit www.fifehistoricbuildings.org.uk/inverkeithing