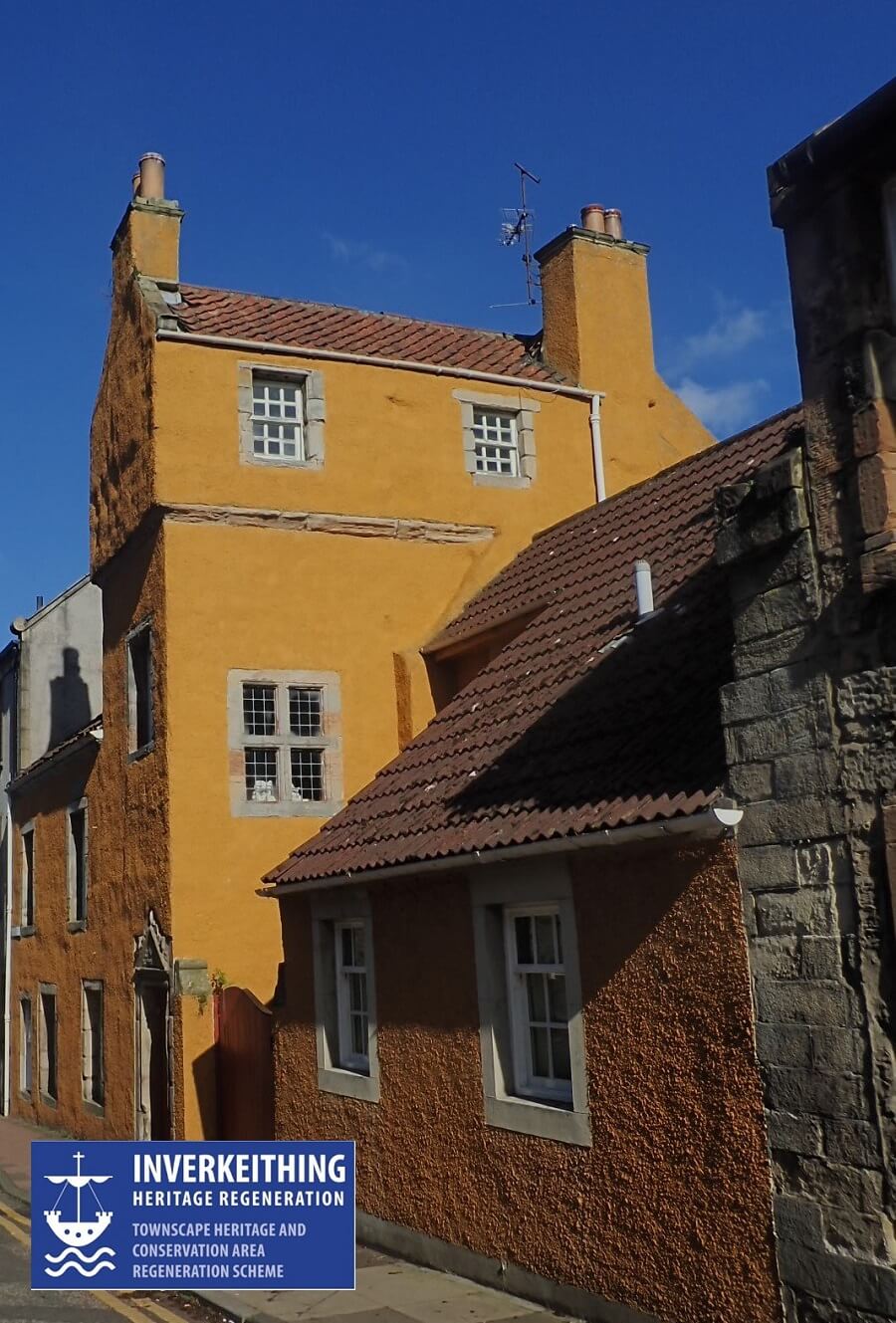 As part of the next stage of the Inverkeithing Heritage Regeneration Project, Fife Historic Buildings Trust (FHBT), are looking for a Design Team to create various interpretation boards and fixtures to highlight the history of Inverkeithing.
The heritage project is a 5 year project running from 2019 to 2024. It concentrates on the Conservation Area and the Townscape Heritage.
Fife Historic Buildings Trust (FHBT), on behalf of Fife Council, are looking to appoint an Interpretive Design Team who will develop and deliver the outline interpretive proposals published in the Inverkeithing Interpretation Plan.
The commission is to design, produce and install – in most cases - interpretive various outputs in Inverkeithing. These will include: external interpretation boards; a refreshed guide book; text for carving into new sculptural features; and interpretation within the historic Town House.
The design process and design evolution will involve hosting creative community workshops to gather local ideas. Interpretation will draw on research to make full use of other ongoing research and project community activity.
The full Consultation Brief can be viewed online on the FHBT website under Opportunities. There is also a Final Interpretation Plan available on the same site.
The Principal Contact is Emma Griffiths, Inverkeithing Training & Development Officer, at Fife Historic Buildings Trust, on behalf of Fife Council. e-mail: emma@fifehistoricbuildings.org.uk or Tel: 01592 890060.
If you are interested in tendering, any submissions must be sent electronically to the Principal Contact, Emma Griffiths, by 9am Monday 15th November.