Published Date: Sep 8th, 2021
This article is more than 2 years old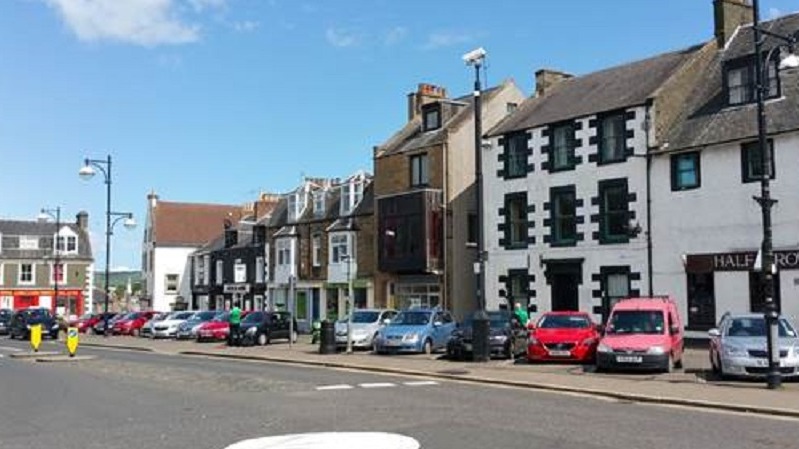 Expressions of interest are now invited for the next round of the building repair grant scheme in Inverkeithing town centre. With a closing date of 15 October 2021 potential applicants are encouraged to apply soon.
Grants are available for historic buildings within a designated area at the heart of the Inverkeithing Conservation Area, centred on the High Street. Property owners and tenants with full repairing leases can apply for grants for sensitive repairs to historic buildings using traditional materials and methods.
Grants of up to £25,000 are available, covering 85% of eligible repair costs. By the end of the scheme, grants totalling £500,000 will have been awarded. This is a significant investment in Inverkeithing's built heritage and is providing a range of training and job opportunities for local contractors and professionals.
Typical repairs that can be funded include stone repairs, window repairs, and repairs to roofs and rainwater goods. Improvements to traditional shopfronts are also eligible.
Councillor Alice McGarry, Convener of the South & West Fife Area Committee said "Old buildings need regular care and attention. This grant scheme will help property owners and occupiers carry out repairs to conserve the historic fabric and traditional appearance of their buildings in the heart of Inverkeithing.
"I'd encourage any interested property owners to get in touch with Fife Historic Buildings Trust. They will provide the necessary advice and support. It's the Trust that are managing the scheme on behalf of Fife Council."
Fiona Stenke, Project Officer at Fife Historic Buildings Trust, said "There's been a strong interest in the grant scheme so far and we expect that many more projects will come forward in the next month. Funding is limited though so please do get in touch as soon as possible to discuss your ideas."
Property Maintenance Events
A series of property maintenance events has been organised to complement the grant scheme. Recordings from the first event of the series (held in August) will soon be available to download from the Fife Historic Buildings Trust website. Architect firm Mill Architects provides lots of great information about building maintenance, while the British Geological Survey gives a fascinating insight into building stone.
The second event of the series will be led by architect firm 1st Architects, who will discuss the special skills that conservation accredited architects bring to help owners understand and repair their traditional buildings (7.00 pm, Wednesday 22nd September, via Zoom).
The third event of the series will cover the special challenges of maintaining property in shared ownership, and how to overcome them (7.00 pm, Wednesday 27th October, via Zoom).
Contact details
To find out more about the grant scheme, or to book your place on a property maintenance event, please contact Fife Historic Buildings Trust on (01592) 890060 or email inverkeithing@fifehistoricbuildings.org.uk
The Inverkeithing Building Repair Grant Scheme is funded by Historic Environment Scotland and the National Lottery Heritage Fund through the Inverkeithing Heritage Regeneration scheme.
Funding
This is part of the five-year Inverkeithing Heritage Regeneration scheme, which runs until March 2024.The National Lottery Heritage Fund (£1,255,900 via its Townscape Heritage programme), Historic Environment Scotland (£1,007,700 via its Conservation Area Regeneration Scheme), and Fife Council.
Over £3.6 million will be invested in Inverkeithing's heritage during the five-year programme.