Published Date: Oct 21st, 2021
This article is more than 1 year old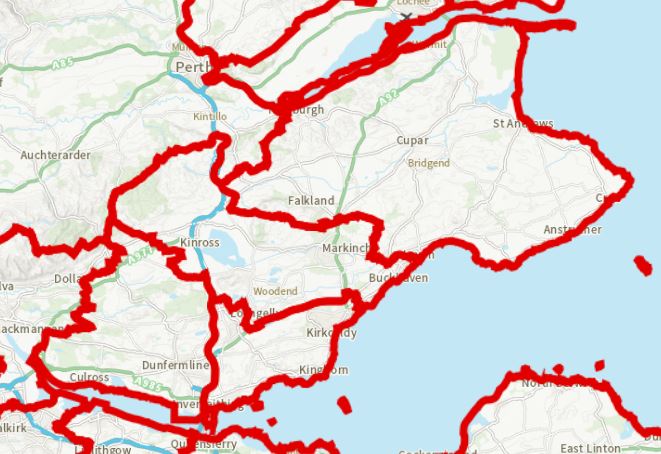 The Boundary Commission for Scotland (BCS) has published its initial proposals for the review of UK Parliamentary constituencies in Scotland.
The overall UK review is based on keeping the same number of constituencies as we currently have (650). However, in line with legislation, Scotland has been allocated 57 constituencies for the 2023 Review, two fewer than we currently have. The BCS is required to prepare proposals which takes the reduction in the number of constituencies into account.
The proposals mean that Fife will still have four constituencies, if approved. However, two of the constituencies will include electors from the Kinross-shire ward of Perth & Kinross Council in addition to Fife electors.
The four constituency names and their electorates (based on March 2020 figures) set out in the proposals are:
| Constituency Name | Electorate (at March 2020) | Fife Council wards included |
| --- | --- | --- |
| Glenrothes & Loch Leven | 74,155 | Wards 8, 13-15 and 22 plus part of Kinross-shire ware of Perth & Kinross Council |
| Kirkcaldy & Cowdenbeath | 74,637 | Wards 6, 7 and 9-12 |
| North East Fife | 70,452 | Wards 16-21 |
| West Fife | 70,011 | Wards 1-5 plus part of Kinross-shire ward of Perth & Kinross Council |
Anyone wishing to have their say on the initial proposals can do so until 8 December 2021.
A secondary consultation period will be held early in 2022 during which all comments on the initial proposals will be published and people will be given the opportunity to have their say on the comments received. Between two and five public hearings will also be held. If the Commission then decides to alter its proposals following this consultation, revised proposals will be published, and a further 4-week consultation will take place later in 2022.
Please note that the review does not affect the boundaries of the Scottish Parliament constituencies nor of Council areas or wards.