Published Date: Jan 20th, 2021
This article is more than 2 years old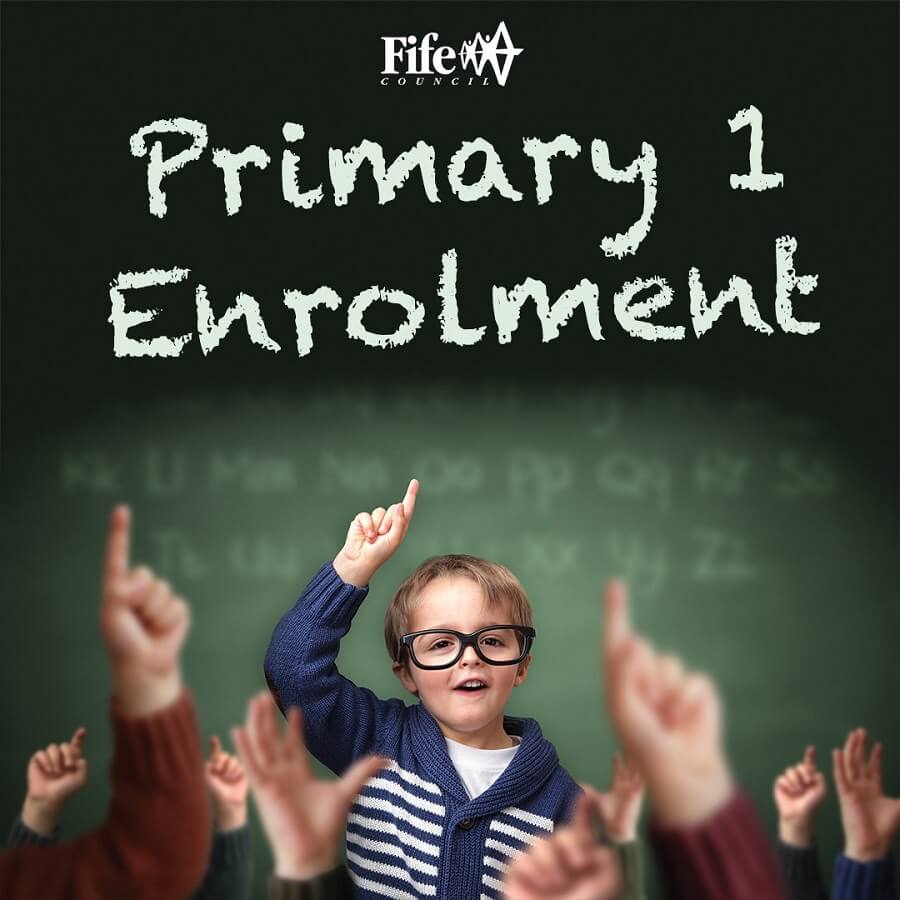 Parents and carers enrolling their child(ren) for Primary one for the 2021/22 session will now be able to do this quickly and easily online at www.fife.gov.uk/schooladmissions
To get started, parents and carers will need to set up a mygov.Scot myaccount at www.mygov.scot/myaccount if they haven't already got one. Once they've set this up, they'll be able to enrol their child(ren) or make a placing request using the same online form.
Councillor Craig Walker, Convener of the Education & Children's Services Sub Committee, said: "I'm pleased that we're trialling this new system so that we can make things easier for parents and carers to enrol and request a place for their child(ren) for primary school.
"Although this is something we've been considering, Covid-19 has brought our plans forward. Usually parents would attend a session at their catchment school, where they would fill in the enrolment documents. However, because of the current pandemic and restrictions, and to make sure our schools, staff, children and parents/carers stay safe, face-to-face contact is being kept to a minimum, we're piloting a new system for the 2021/22 session. This will give parents/carers the opportunity to apply online for a new primary one place, or request that their child(ren) attends a school outwith their catchment area.
"Parents and carers will be able to access the new system on their smart phone, personal computer or tablet and the step-by-step online form is quick and easy. They will also be able to upload photographs of documents to help the Education Service verify details.
"We can email or post out a form to any parents/carers who don't have their own smartphone, iPad/tablet or personal computer and documents can be verified by arranging a socially distanced appointment once school buildings reopen."
The Education Service intends to trial the new system for one round of enrolments and then carry out a review to see what worked and where things can be improved.
Should this new online system be effective and efficient for parents/carers, a permanent change from the existing manual process, to an online one, may be considered the best way forward. However, wider consultation may be required and/or approval by a future committee before this happens.
The form is now live and we're expecting a high volume of applications. It would be appreciated if parents/carers who are looking to enrol their child at their catchment school do this by 15 February so that we can carry out the required checks in plenty of time. It's important to note that although generally, all pupils applying for a place at their catchment school will be guaranteed a place, if there is an over-subscription of pupils for the number of P1 places available, the school will get back in touch with parents.
Parents/carers making placing requests have up until the 15 March to do this, but again we would appreciate if parents/carers could also complete the online form by the 15 February, or at their earliest convenience before 15 March. This allows school staff to start reviewing the information.
To find out more, including a short 'how to' guide to setting up a myaccount so that you can enrol your child(ren) visit www.fife.gov.uk/schooladmissions