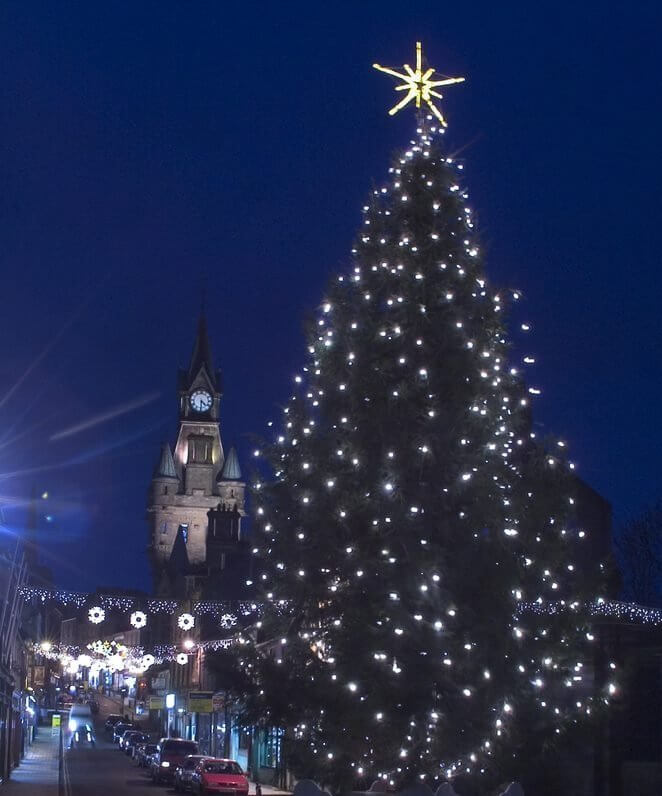 The Christmas party kicks off in Dunfermline at 1pm on Sunday 21 November with KingdomFm providing a musical backdrop to the Rotary Club's 'Santa Dash'.
(Registration at 1pm the Dash starts at 2pm) If you're interested in taking part visit: santadashdunfermline.co.uk
The music will continue through the afternoon until 6pm, provided by Kingdom FM's breakfast presenters who will be at the grassed area in front of the bus station.
At 4pm Santa himself will leave Viewfield Car park and be pulled by his reindeer along East Port, down the High Street and along Bridge Street to the Louise Carnegie Gates. While there is plenty space to spread out along the route you should get there early to make sure you and your children have a great view.
The grand finale of the day will be at 5pm with the traditional Christmas Light countdown and switch on from the balcony of the City Chambers.
Drivers should note that the High Street, Bridge Street and Abbot Street will be to CLOSED to all traffic from Noon to 6.30pm.This is to make sure there is a safe, traffic free environment for families to come and enjoy the day.
St. Andrews Ambulance will be in town to offer First Aid for anyone falling ill or having an injury. Visitors should continue as far as possible to follow social distancing guides. As this is an outside event the wearing of masks is optional. However, they will still need to be worn inside any premises including within the Kingsgate Centre