Published Date: Oct 20th, 2020
This article is more than 2 years old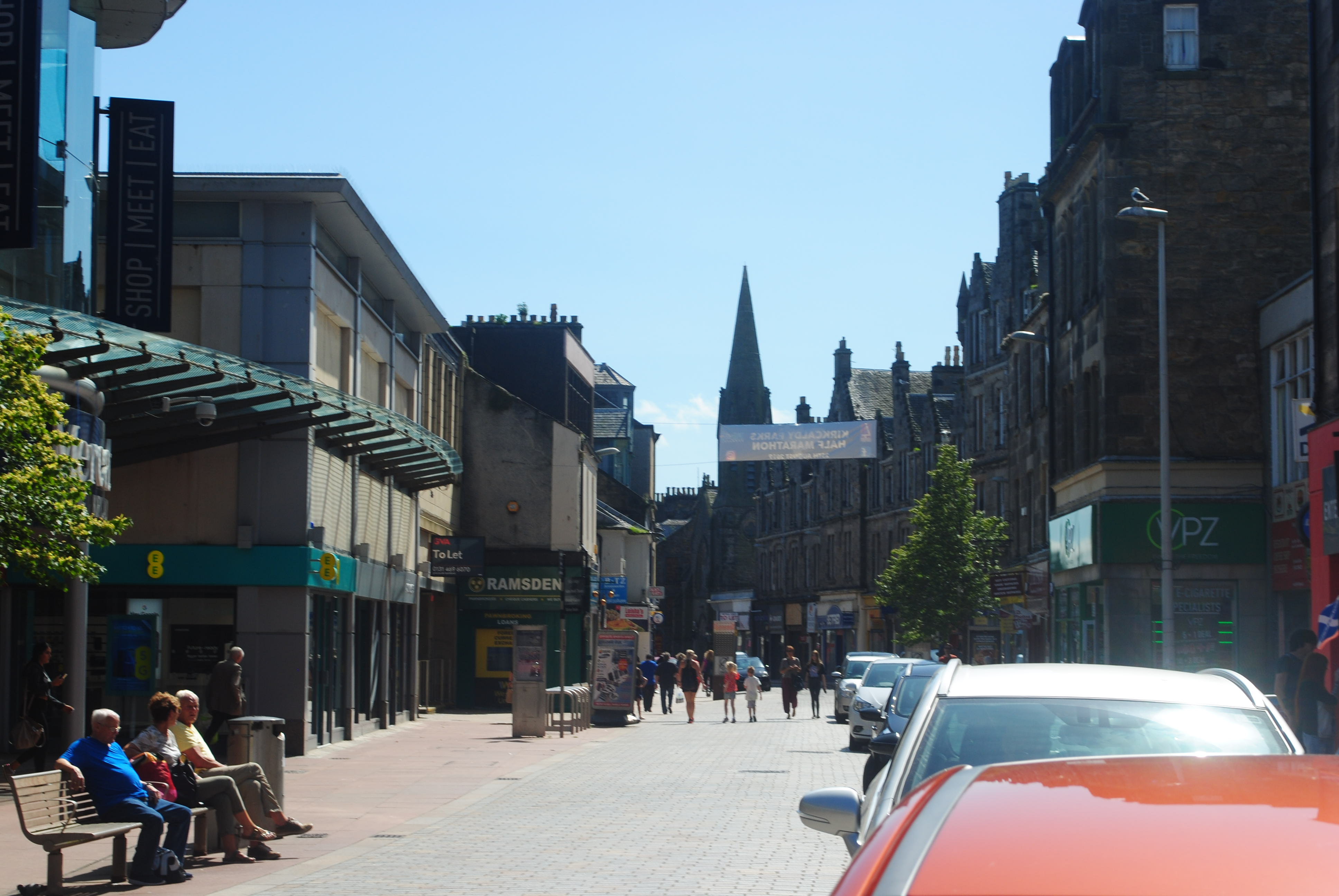 THE future plans for Kirkcaldy town centre have taken a step forward today after members of the area committee agreed that all of the work taking place needs pulled together in to one focused action plan.
This plan would bring together what is needed to achieve the community led ambitions for the town centre as it continues to develop. This will ensure the town centre remains resilient and vibrant and appeals to everyone in the community.
As well as supporting the development of a community-led Town Centre Strategy, members also agreed the outcome of the town's placemaking and car parking options review. This could mean, if the outcomes are agreed by the Council's Economy, Tourism, Strategic Planning and Transportation Committee, Kirkcaldy could have more control over what happens locally - including car parking which is a hot topic in the town - decisions being taken locally sit at the heart of placemaking.
Speaking following today's committee, Convener of the Kirkcaldy Area Committee, Neil Crooks, said: "This is a great example of 'you said, we listened' and, where we were able to, we also delivered.
"If it wasn't for the local communities getting involved in the various consultations and workshops, either directly with ourselves or through community organisations and community conversations that have taken place, we wouldn't be where we are today. They've been integral to what's been achieved so far, and we need to keep the momentum going"
Examples of the work carried out as a result of the communities' input includes:
The waterfront project – installation of viewing platforms, new crossing points and better lighting
The wynds and closes improvement programme
A shop front grant scheme to support local business help improve their premises
The improvement of the steps and general area outside The Kirkcaldy Centre including lighting and murals, transforming this space
The acquisition and planned redevelopment of buildings and land such as the Co-op gap site and former Furniture World which will help create town centre living
Supporting space for creative enterprise via Enlightenments in Merchants Quarter helping small businesses move from home to High Street
Neil continues: "None of this has been easy and with the Covid-19 pandemic, it's unlikely to get any easier. But we're ready and we're committed to working together to ensure the community ambitions for the town centre sit at the heart of the plans .
"It was initially agreed that we (Kirkcaldy) would take part in a pilot to carry out an Area Place Making and Car Parking Options Review. This is just a fancy way of saying 'we're going to look at Kirkcaldy town centre as a whole and see what works, or doesn't, and see how we – the Council, local people and businesses - can pool our efforts to make it a place where people want to live, work, play, invest and learn in'.
"The days of only thinking about what shops there are in the town centre are gone. The town centre has a strong social role to play as well as an economic one. We have to think about including spaces where people can visit and enjoy and as a place for people to live. In short, we must consider the impact of both roles whilst at the same time, balancing this with the money we have available.
"Alongside the placemaking work, we also reviewed car parking in the town centre. As part of this the cost to deliver parking, total income and deficit from 2017/18 was used as a baseline. "That particular financial year providing parking space within Kirkcaldy cost over £926,000 - including maintenance and the cost of non-domestic rates - but only £860,000 was made meaning there was a deficit of just over £66,000 and this just isn't sustainable.
"As I've already said, Covid-19 has and continues to have a huge impact on our town centre as well as our fee-paying car parks. People, understandably, aren't visiting the town as much or they're walking into town. This means we've seen a significant drop in the number of cars using car parks and that across Fife we now have a budget gap of around £3m , which is unlikely to change in the short-medium term.
"However, having said all this we recognise that our main priority is to help our town centre recover by making it a place people want to visit, connect with and spend time in So, although we just can't afford to do what most people would like to see happen, and make all parking free, we need to look at a wider sustainable plan for the town including the role of car parking and I'm pleased that in the immediate term the committee has agreed to use £28,000 from the parking trial budget to extend the free parking at The Kirkcaldy Centre (formally The Postings) from 2 November until 3 January next year.
The next stage in the process is for a report to be taken to the Economy, Tourism, Strategic Planning & Transportation Sub-Committee. This will provide members of that committee with information on the outcome of the Kirkcaldy pilot and allow the committee to consider the implications of the review not just for Kirkcaldy, but across Fife.