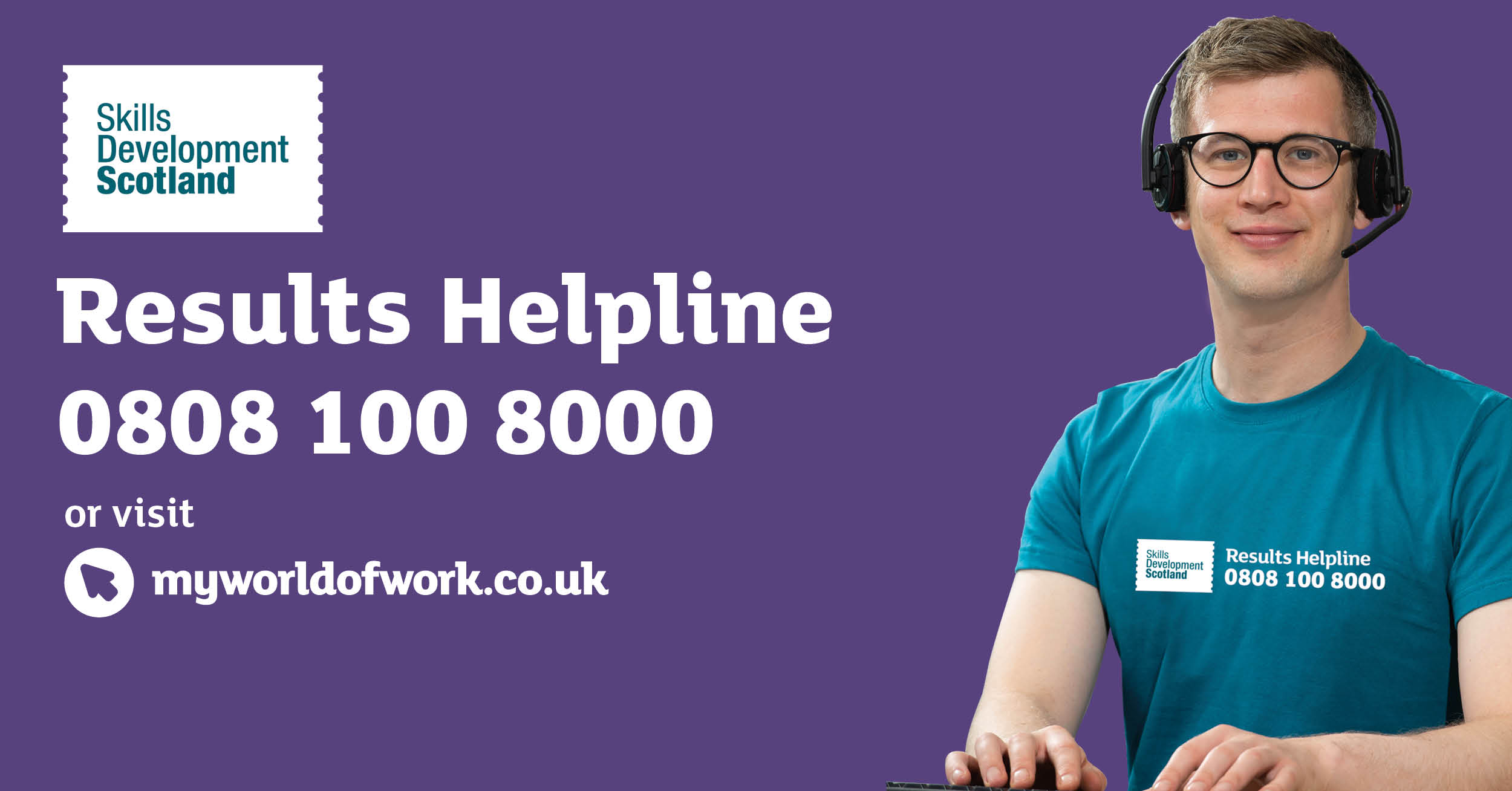 TODAY (Tuesday 4 August) saw thousands of young people across Fife receive their SQA exam results.
Although things were a little different this year and students didn't actually sit any exams due to Covid-19, one thing that has remained the same was the nerve-wracking wait for the postman, or text message, to let our young people know how they've done in their exams.
Councillor Fay Sinclair, Convener of the Education and Children's Services Committee, said: "Congratulations to everyone who's received their SQA results today. With this year's exams cancelled due to Covid-19, it's not been easy.
"I'd also like to thank staff who have supported our young people with such professionalism and parents who have probably borne the brunt of the challenge this year has brought.
"For anyone who is disappointed and maybe didn't get the results they needed, there are people to talk to and alternative pathways available so please seek out that support.
"Although qualifications are important, the learning doesn't stop here. This is just another step on the way to adulthood, the world of work and future learning. Exams are just one stage in preparing our children for the rest of their lives."
Head of Education, Maria Lloyd added an overview of how the results initially look across Fife for this year Ms Lloyd, said: "Preliminary analysis of the SQA exam results for 2019-20 show things are improving across Fife.
"Overall the number of pupils gaining National 5 qualifications has increased since last year and the pass rates have improved . In particular:-
The pass rate for grades A-B improved by 3.4 percentage points
The pass rate for grades A-C (including pass awards in ungraded courses, like Skills for Work) improved by 2.5 percentage points
"Higher pass rates have generally improved. In particular:-
The pass rate for grades A-B improved by 4.7 percentage points
The pass rate for grades A-C improved by 3.4 percentage points
"Overall number of pupils gaining Advanced Highers has passes have improved significantly across all grades. In particular:
The pass rate for grades A-B improved by 11.0 percentage points
The pass rate for grades A-C improved by 10.5 percentage points"
Support for students
Skills Development Scotland careers advisers are on hand to offer advice, information and support for young people and their parents and carers.
Their dedicated Results Helpline, which you can call on 0808 100 8000, is open:
Tuesday 4 and Wednesday 5 Aug, 8am to 8pm
Thursday 6, Friday 7, Monday 10, Tuesday 11 and Wednesday 12 Aug, 9am to 5pm
The skilled professionals have access to information on course vacancies at UK colleges and universities, Confirmation and Clearing, advice about Modern, Foundation and Graduate Apprenticeships and jobs, volunteering or staying on at school.
Alternatively, you can visit www.fife.gov.uk/examresults where we've pulled together a list of useful websites, including a link to the SQA's Frequently Asked Questions.