Published Date: Feb 20th, 2020
This article is more than 3 years old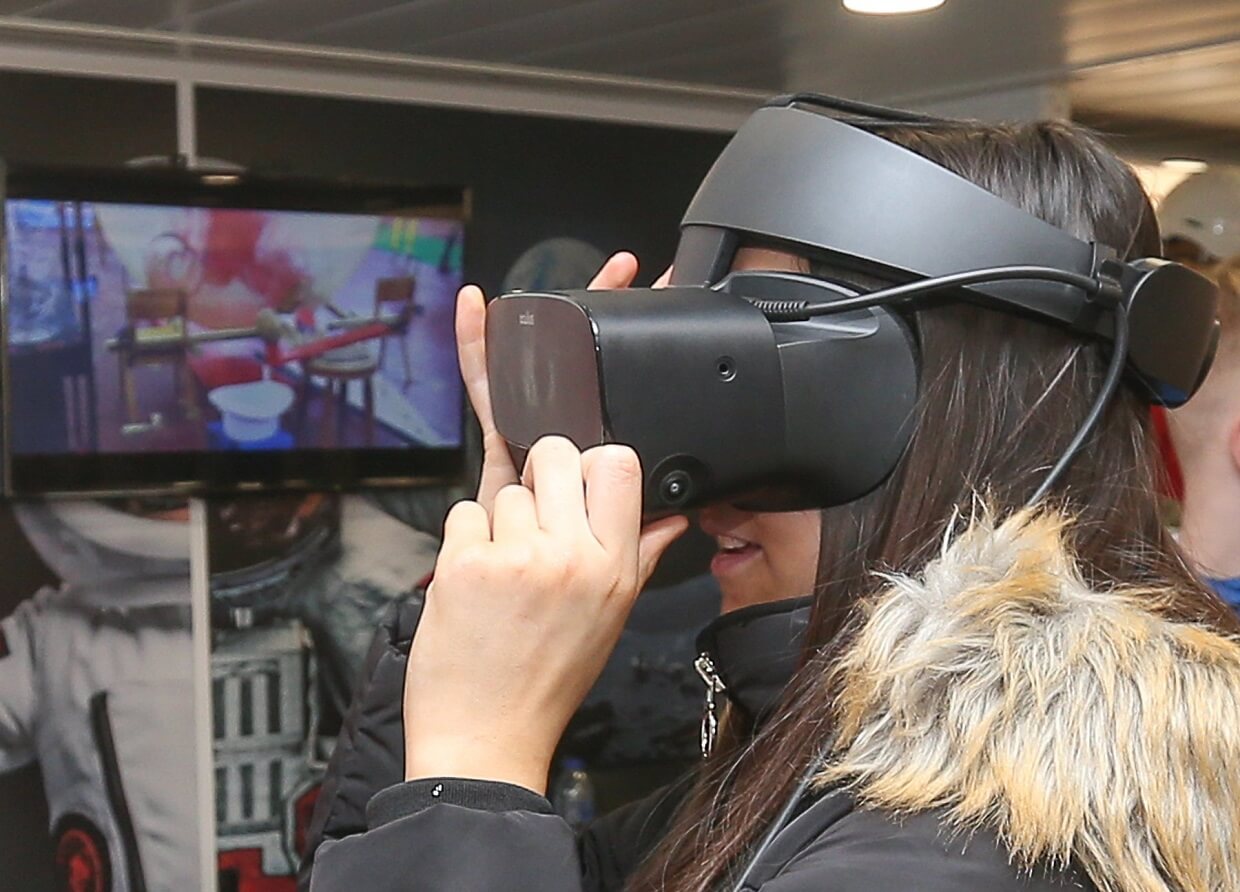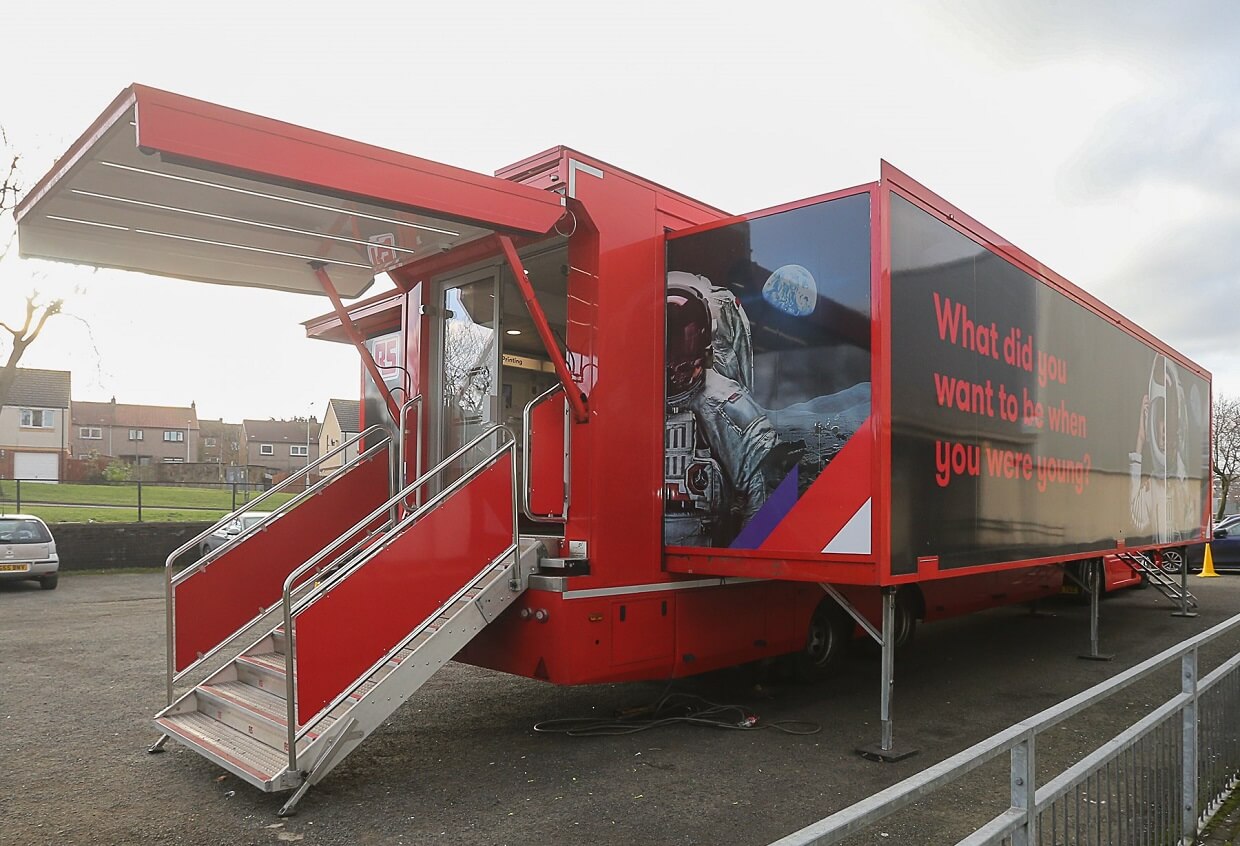 S1 students from Woodmill and St Columba's RC High School got a chance to meet a real giant of industry earlier this month when Titan II rolled into town.

Titan II, a 35-tonne interactive truck, providing a hands-on experience of engineering and technology used in industry today, it was based at St Columba's High from 5th - 7th February and open to the wider community on Thursday night.
Students had a chance to "Meet an Engineer" where they were allowed and encouraged to have real interactions with scientists and engineers.
Students worked alongside engineers from Bright Green Hydrogen, DPS Group, HYPED, Leonardo UK, Raytheon, RS Components, Semefab and Technip FMC.
The STEAM Development Officers and Cultural of Enterprise Co-ordinator provided this interactive experience to encourage our young people to get involved in STEM and to identify the real impact of engineering on everyday life.
Students completed various carousels throughout the day:
they participated in a networking event
completed tasks on board of Titan II
designed and competed in a Sphero challenge
carried out interactive tasks involving our partners
designed and built a marine vehicle to combat ocean pollution.
Zoe Thomson, Depute Head Teacher of Woodmill High School said " Contextualised experiences like Titan bring the curriculum to life for students. Our Day was fantastic, students were certainly inspired to consider STEM related pathways. The whole day was extremely well organised which created a relaxing and enjoyable day for Staff and students. Given our current circumstances at Woodmill High School this was a much-needed hands on practical experience that our students really enjoyed."
Gayle Duffus, Education Scotland Officer said "What an engaging experience for the students! I was impressed by the range of opportunities on offer for students attending. They were hugely motivated by the industry partners and their activities and discussions and I'm certain that their STEAM aspirations have grown as a result."