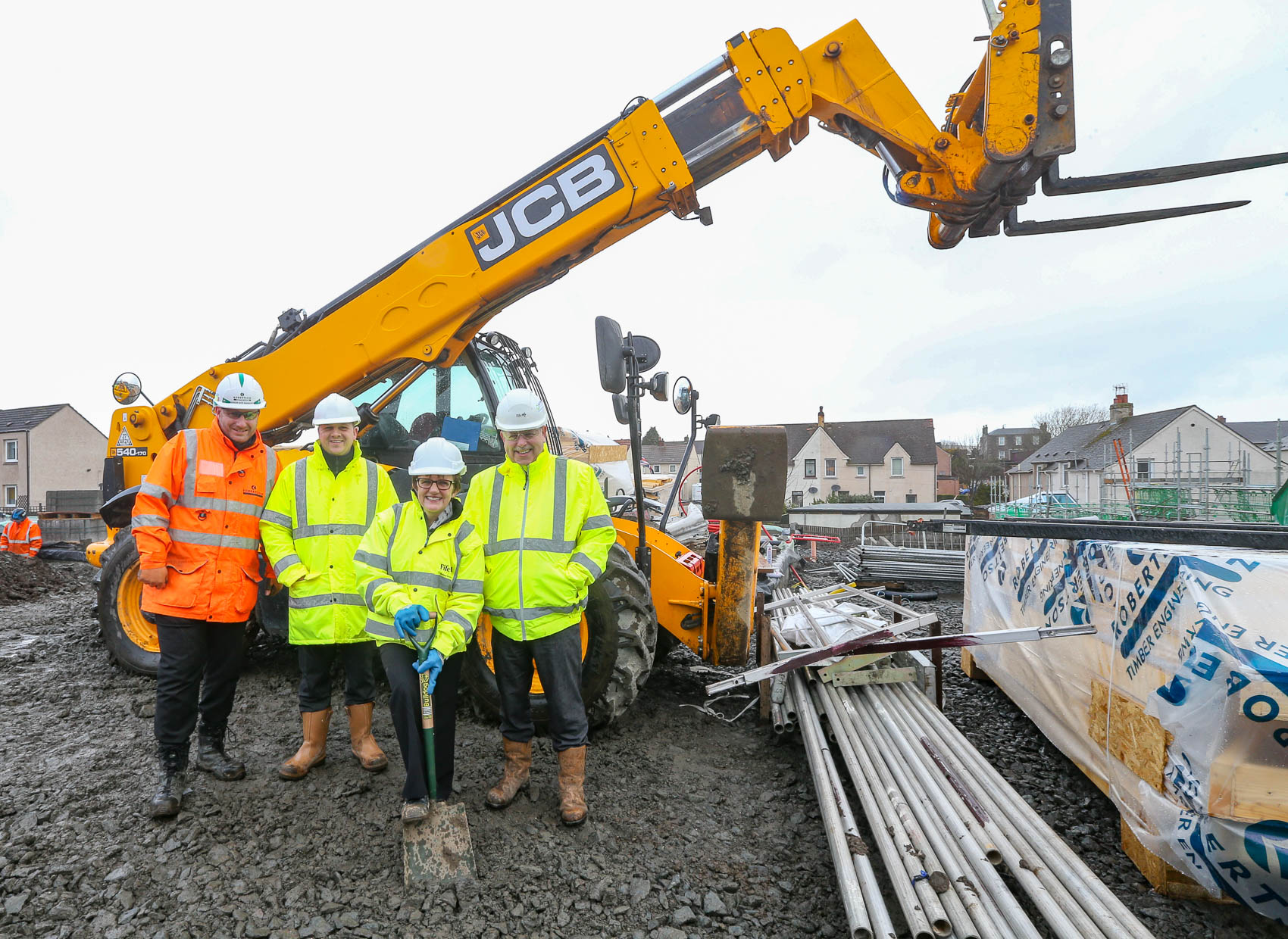 Councillor Judy Hamilton Convener of the Community and Housing Services Committee marked the start of construction of nine new council houses in Leslie by performing the sod-cutting ceremony as work begins.
The development at Anderson Drive, is part of Fife Council's Phase Three Affordable Housing Programme which is to deliver 3500 new affordable houses across all areas of Fife by May 2022. This relatively small build is on the site of the old Leslie nursery. There are two, two bedroom bungalows suitable for wheelchair users and seven houses that are a range of two, three and four bedrooms.The houses are being built for the Council by Robertson Partnership Homes.
Phase three of the Affordable Housing programme represents an investment of £114 million pounds. By increasing the availability of good quality affordable housing, existing tenants who are in overcrowded or under-occupied homes can be allocated a house more appropriate for their needs.
Councillor Hamilton said: "I'm delighted that construction on the Council houses to be built here at Anderson Drive has started. The mix of house types means we can provide houses to meet the needs of many different households and improve their quality of life. Fife Council is absolutely committed to supplying warmer, drier, and healthier homes in communities in Fife where they are really needed.
She added: "Fife Council's Affordable Housing programme is one of the biggest in Scotland and as well as providing more housing, the programme is also about creating jobs and apprenticeships, supporting the Fife economy and the construction industry. "
Caption: Left to Right, Ryan Scott, (Robertson Site Manager), Shaun Henry (Fife Council), Cllr Judy Hamilton, and John Mills Head of Fife Council Housing Service.