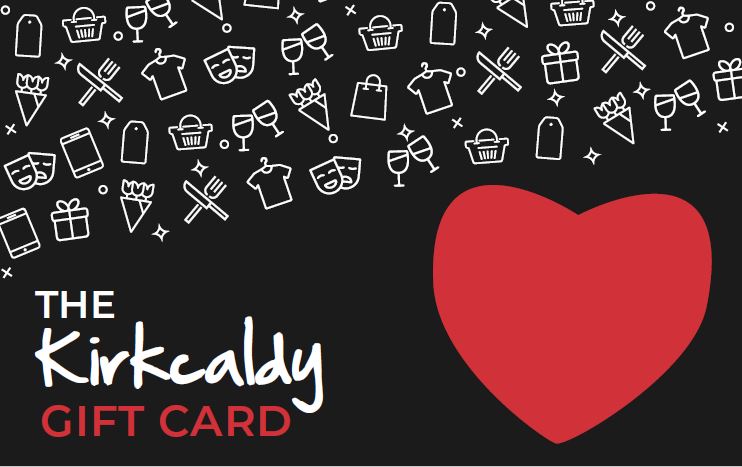 Just 14 days after launching, the Kirkcaldy Gift Card is already proving its worth with thousands of pounds in initial sales as people and businesses choose to Gift Kirkcaldy as the gift of choice this Christmas.
The Kirkcaldy Gift card launched on 3 December 2020 and is designed to encourage people to share their love for Kirkcaldy by giving the gift of choice and supporting local businesses across the town centre at the same time.
The Kirkcaldy branded gift card is a pre-paid Mastercard which can be loaded with any amount from £5 to £500, is valid for 12 months and can be redeemed across multiple town centre businesses.
Cllr. Neil Crooks, Area Convener said "I am delighted with the initial success of the gift card and would continue to encourage everyone to support local businesses by buying a Kirkcaldy gift card not only for Christmas but for any occasion. The gift card can currently be redeemed across more than 20 town centre businesses with more businesses joining the programme daily, so this is a great way to attract and keep spend in the local area"
The gift card can be purchased at www.kirkcaldygiftcard.com and last order dates for Christmas are 18th December for 2nd class post and 21st December for 1st class post.
Businesses interested in becoming part of the Kirkcaldy Gift Card programme please contact Hazel Cross hazel.cross@fife.gov.uk