Published Date: Oct 5th, 2020
This article is more than 3 years old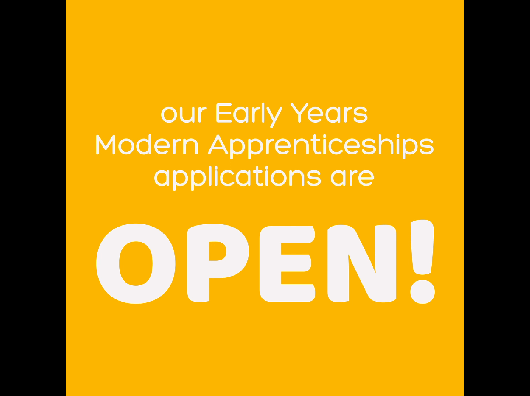 Applications for the very successful Fife Council Early Years Officer Modern Apprenticeships is now open.
This extremely successful, hands-on, training allows our apprentices to learn on the job. This gives them a greater knowledge of the requirements of the post while enabling them to learn from our highly skilled and professional nursery staff.
The development of Fife's younger children is a high priority for Fife Council. We already have over 150 early years officers either in training or having completed their training with us, who are now in employment.
Councillor Sinclair, Convenor of Education and Children's Services, said "We're looking for people from a wide range of backgrounds and experience. Whether you have decided to change direction in your working life or you've been away from working life for a while, this is an opportunity open to all.
"The new apprentices will help Fife Council offer 1140 hours of free childcare to all eligible two, three and four-year-olds in Fife. These additional nursery hours provide parents with more flexibility to work, train or study."
Applications will close on Sunday 18 October 2020. Due to the ongoing Covid situation, the training of successful candidates will not begin until January 2021.