Published Date: Nov 13th, 2020
This article is more than 2 years old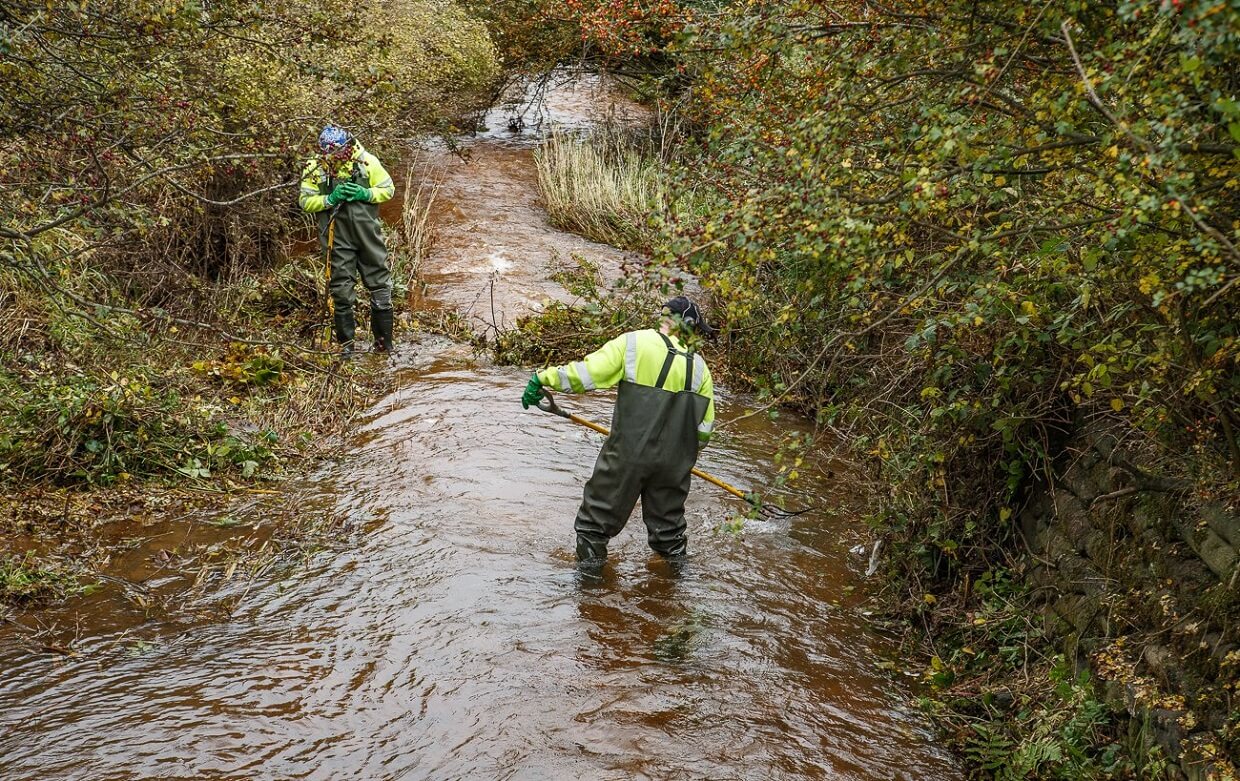 Members of the Policy & Co-ordination committee, which will take place on 19 November, will be updated on the action the council took when the region was badly affected by flooding back in August. They will also be given details of the additional work that was carried out once the flooding subsided and details of the ongoing programme of sites for investigation and resolution if possible.
Back in August Fife experienced major disruption because of extreme rain. This resulted in severe flooding to many towns and villages across Fife, including damage to roads, buildings and houses. It also had an impact on the services the council provides.
Whilst on this occasion it was mid and south Fife that were mostly affected, many areas in North East Fife were also being monitored as there are a number of areas also prone to flooding here too.
Reflecting on the situation, Ross Speirs, Service Manager for Structural Services, said: "Once we received the warnings from SEPA and the Met Office we put our Flood Emergency Procedures plan in to place, but this was the most severe storm ever encountered in Fife and eventually ended up in Police Scotland declaring a major incident.
"At the height of the flooding we had 129 staff working 24 hours to deploy approximately 4,300 sandbags to over 239 separate incidents across the Kingdom. This was an unprecedented situation.
"Prior to the flooding all flood pods were inspected and filled before, as well as during and after the first event. We also cleared all trash screens and gullies in known hot spots and cleared debris from watercourses.
"Going forward, we'll continuing to work with communities so that with the help of charities like the Scottish Flood Forum, they can develop low cost solutions for their local community just as they've done in Falkland and Freuchie.
"We'll also keep working with our colleagues at Scottish Water as well as carry out regular watercourse inspections, targeted gully cleaning and ditch clearing to deal with blockages and excess growth of foliage which could restrict flows and prevent the water creating localised road-side ponds.
Ross concluded: "Climate change is here to stay and the impacts of storm events like we had in August need us to carry out regular, as well as proactive, maintenance as opposed to making all our resources available for reactive works. On that basis and as a starting point, we're proposing a review of the roads drainage maintenance standards with a view to aligning policy within the available budget.
"The list of follow-up investigations and mitigation measures is challenging. These will be carried out on a priority basis using £0.125m funding from elsewhere. Further an extra £0.2m is also being made available to complete a programme of offlet and priority gully cleaning this financial year. The remaining works would then be progressed as staff and financial resources become available in the future."
"Although we can't stop the rain from falling there are things we can do to at least try and alleviate the devastation severe rainfall can clearly cause."
Members will discuss the report on Thursday 19 November at the Policy and Co-ordination committee meeting.