Published Date: Mar 27th, 2020
This article is more than 3 years old
Action on climate change is important for everyone in Fife.
On Saturday 28th March 2020 between 8.30 and 9.30pm, thousands of people from across Scotland will join millions around the world in turning off their lights for one hour in a huge, symbolic show of support for action on climate change.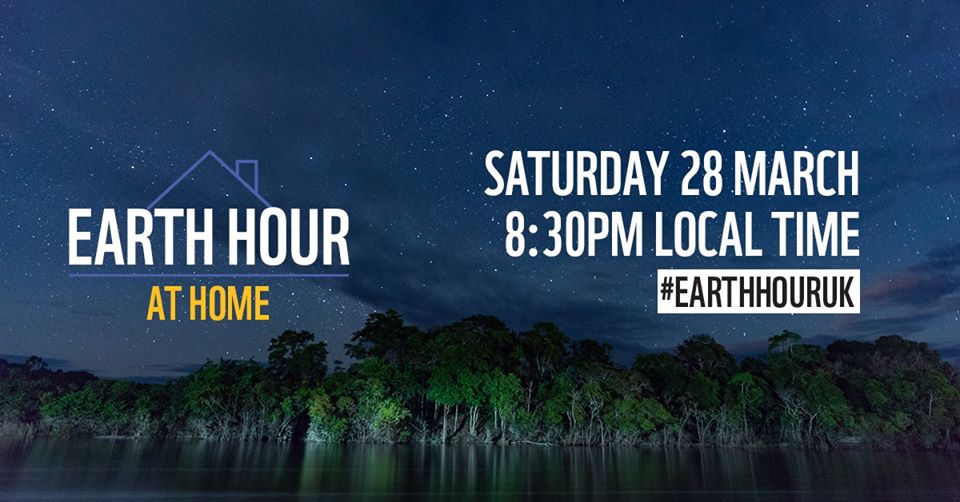 To celebrate Earth Hour, 'Climate Fife' is being launched. This Fife wide climate change plan has support from organisations in Fife. You can find this document on the new Climate Fife website www.fife.gov.uk/climatechange.
Climate Fife sets out local actions to meet the Scottish target for zero greenhouse gas emissions by 2045 at the latest. This will mean a huge transformation in Fife's communities.
"Working together is the only way Fife will tackle the challenges around climate change", according to the Convener of Fife Council's Environment Committee, Cllr Ross Vettraino. "That is why Climate Fife is, without doubt, the most important document that we have discussed as a council. It sets out the action on climate change we need to take, because our Fife matters."
Cllr Vettraino added: Whilst people are keeping safe at home they could think about reducing food waste and using home energy more efficiently. If we are going outside we can cycle or walk to get some exercise. Little things can make a huge difference and help us during the 'lock down' and the planet at the same time. Together, we can all make a difference."
WWF Earth Hour is not just about how much energy is saved during the hour. Rather, it puts the spotlight on the issues facing the planet, to help inspire millions across the world to live more sustainably.
Using technology this year Fife Council are also pre- programming the lights on several office buildings to have them switch off at 8.30 pm.
During these difficult times, we need more than ever to find ways to connect with each other and inspire hope for the future. Whilst we are all at home keeping our NHS and ourselves safe we can have fun with 60 things to do in the dark during Earth hour. https://www.wwf.org.uk/updates/60-things-do-dark. We can also spend a few moments thinking how we together can create a safer and more sustainable planet 'Because Our Fife matters'
On the night, you can view Scotland's switch-offs and connect with other people taking part at home by joining WWF's Facebook event at: https://www.facebook.com/events/992592814446410/
#EarthHourScotland and @wwfscotland