Published Date: Aug 12th, 2020
This article is more than 3 years old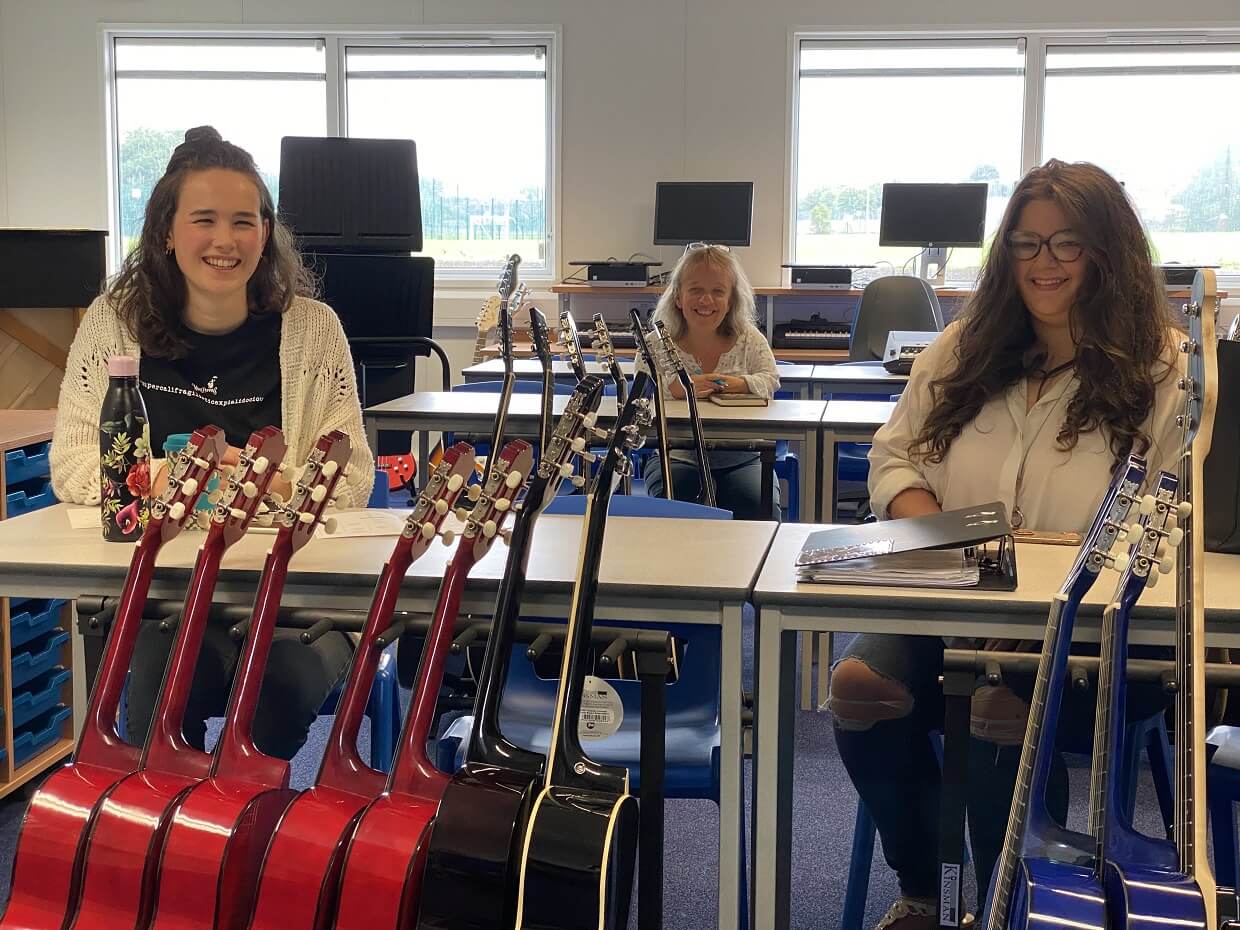 PUPILS are finally heading back to the classroom today (Wednesday 12 August) after five months away due to Covid-19.
Nursery, primary aged children and special schools, including those who attend additional support classes, all return today. Our secondary schools, due to their size, layout and timetable arrangements, are staggering pupils' return, with everyone expected to be back in from Monday (17 August).
Things have certainly been a bit different this year, but hopefully as we ease out of lockdown, although Covid-19 is still around, we'll start to see a bit more normality return to our lives.
Councillor Fay Sinclair, Convener of the Education and Children's Services, said: "I'm delighted that we're finally able to welcome back our children and young people to school today.
"The last few months haven't been easy juggling, work, home schooling and adjusting to life in lockdown, so I'm sure that everyone is looking forward to things feeling a bit more 'normal' again.
"In the run-up to reopening, all of our schools and nurseries have been individually risk assessed and we are following Scottish Government guidance. We want our schools to be as safe as possible.
"While there are a number of procedures which all schools must follow, each individual school will also have its own specific guidelines, which are unique to that building so we'll be working with our pupils to make sure they're aware of these."
Executive Director for Education and Children's Services, Carrie Lindsay, added: "It's great to be welcoming our staff and pupils back. Things have been very different for all of us over the last few months and now we are keen to learn together again.
"Staff from across Fife Council have worked tirelessly to make sure our schools are ready to open safely today. I'd like to thank everyone involved for making this possible.
"Hygiene standards and keeping things clean will be really important to all of us which is why our schools have been given an enhanced clean before children and staff returned today and we will ensure that frequently used areas are cleaned regularly during the day.
"Washing or sanitising our hands should be routine by now for all of us. Children, young people and staff will all need to wash or sanitise their hands when coming in and out of our buildings and moving from class to class.
"Although we are slowly moving out of lockdown and returning to something that feels a bit more 'normal', we do have contingency plans in place should we experience a local outbreak of Covid-19. But to keep our schools open and avoid more lock downs we all need to play our part.
"Please do not send your children to school if you suspect someone in the household may have COVID19. Familiarise yourself with the symptoms and make sure you know what to do if you think someone is unwell. Further advice can be found at www.coronavirus.nhsfife.org
And for the first time in over a year, Woodmill High School Headteacher, Sandy McIntosh, welcomes pupils back, saying: "We've been away from our school longer than most due to the fire that devastated part of the school almost a year ago.
"I'm so pleased that this day is here, it's great to be back, albeit we'll still be working a bit differently to before. We are looking forward to the speedy completion of the final stage of the build when we can welcome back our young people from our Department of Additional Support, and then our whole school community will be back together.
"Our school is looking good and we've got a really nice environment for our young people to learn in. We want to make sure our young people have the best possible opportunities when they're back in their classes.
"I'm looking forward to seeing everyone again and I'm sure we're all looking forward to catching up and reconnecting with friends, teachers and learning."
If you have any questions, please speak to your child's school in the first instance.
Photo caption:
Left to right: Woodmill High School's Music teachers are looking forward to welcoming pupils back. Rebecca Gourlay (Music Teacher), Ellen Bogie (Principal Music Teacher) and Hollie Fyfe (Music Teacher).