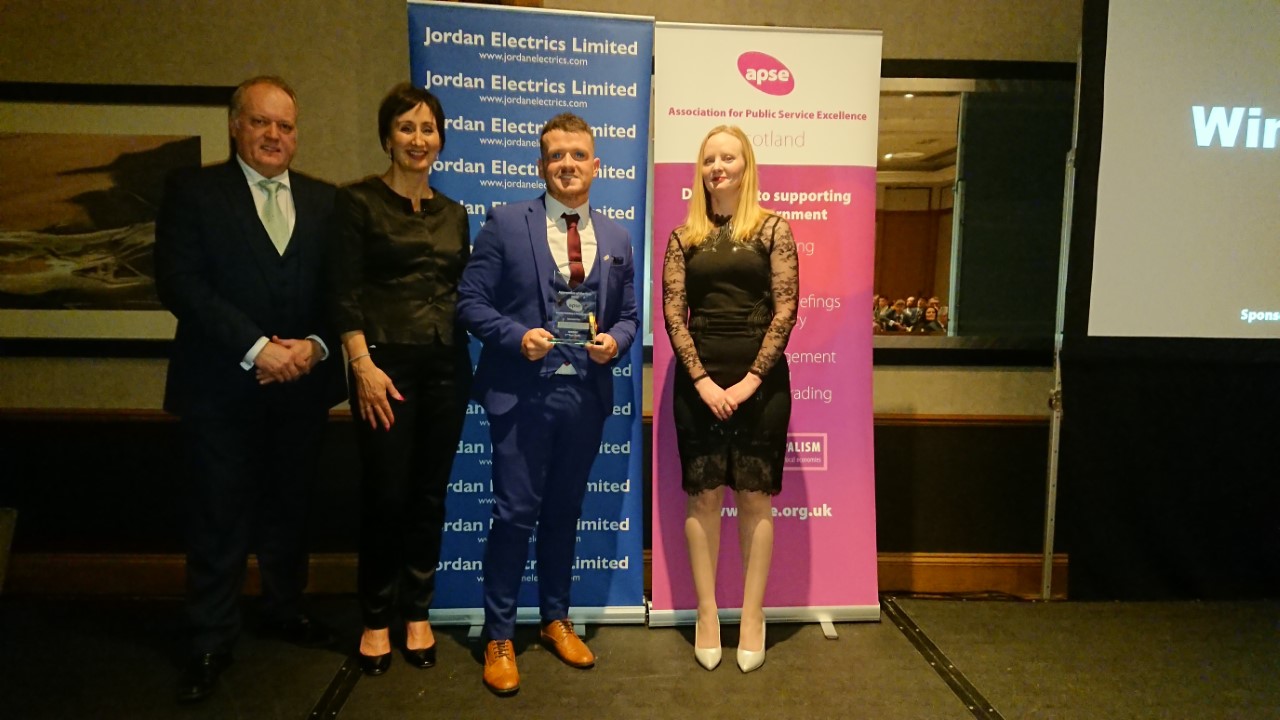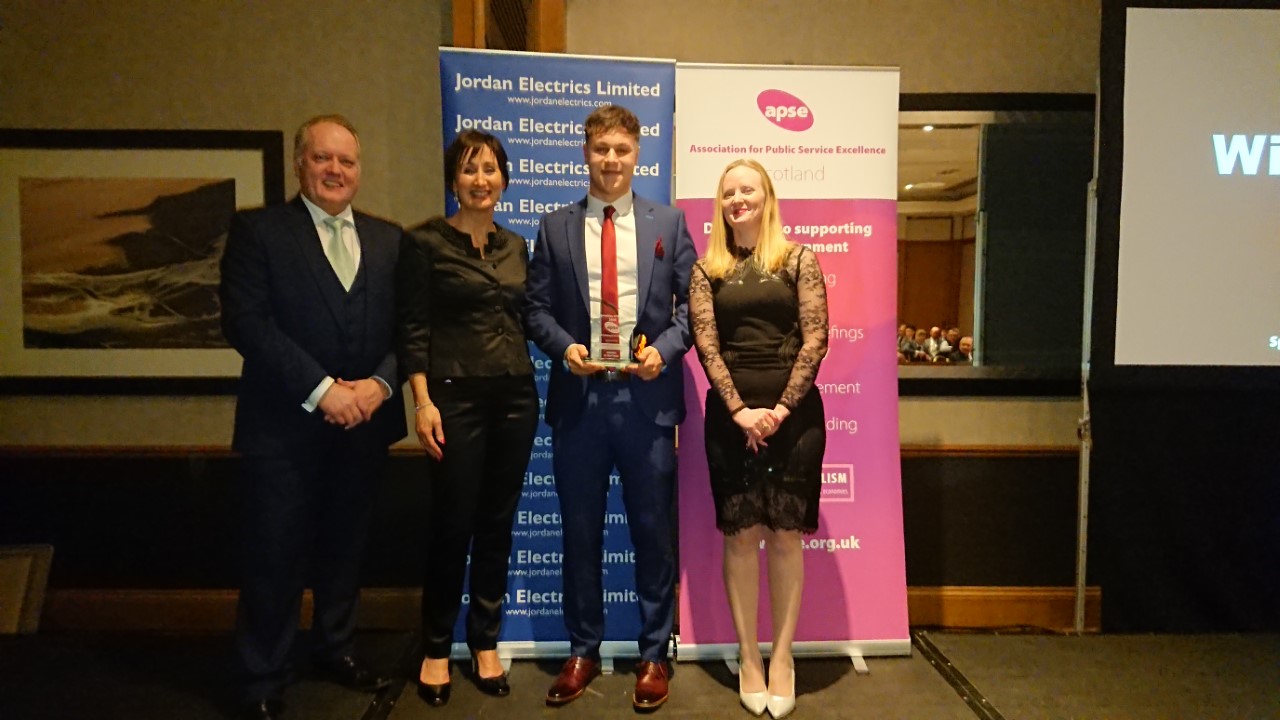 Fife Council apprentices proved their excellence again this year at the annual Scottish APSE awards. Dylan Allan a second year trades apprentice and Grant McGregor a fourth year trades apprentices scooped top prize in their sections.
Sam Stewart, 1st year; Ciaren Chalmers, 3rd year and Amy Gordon, non-trade, were all finalists too.
Cllr Craig Walker, Convener of Assets Corporate Services Committee said: "This is a fantastic achievement by Dylan and Grant which not only recognises all the hard work they have put in during their apprenticeships but also demonstrates the quality of our apprentice training programme. They are a credit to Fife and this recognition is well deserved.
"All the finalists are equally a credit to Fife Council and it's inspiring to see so many intelligent people of all ages working hard to improve their communities."
Ross Grieve, Service Manager for apprentice recruitment team said, "I am delighted to see our apprentices represented in each apprentice year group . Congratulations to Dylan Allan and Grant MacGregor winning the second and fourth year category. I believe our success at the Scottish APSE awards not only highlights the emerging talent within our Fife Council apprentice programme but also the dedicated staff who are involved in our programme. It was also very satisfying witnessing Neil MacGregor delivering a very competent presentation highlighting our in house training regime."
Finalists at this year's awards also included:-
1st Year Trade – Sam Stewart (Electrician)
3rd Year Trade – Ciaren Chalmers (Electrician)
Non Trade – Amy Gordon (Trainee Quantity Surveyor)