Published Date: Sep 28th, 2020
This article is more than 2 years old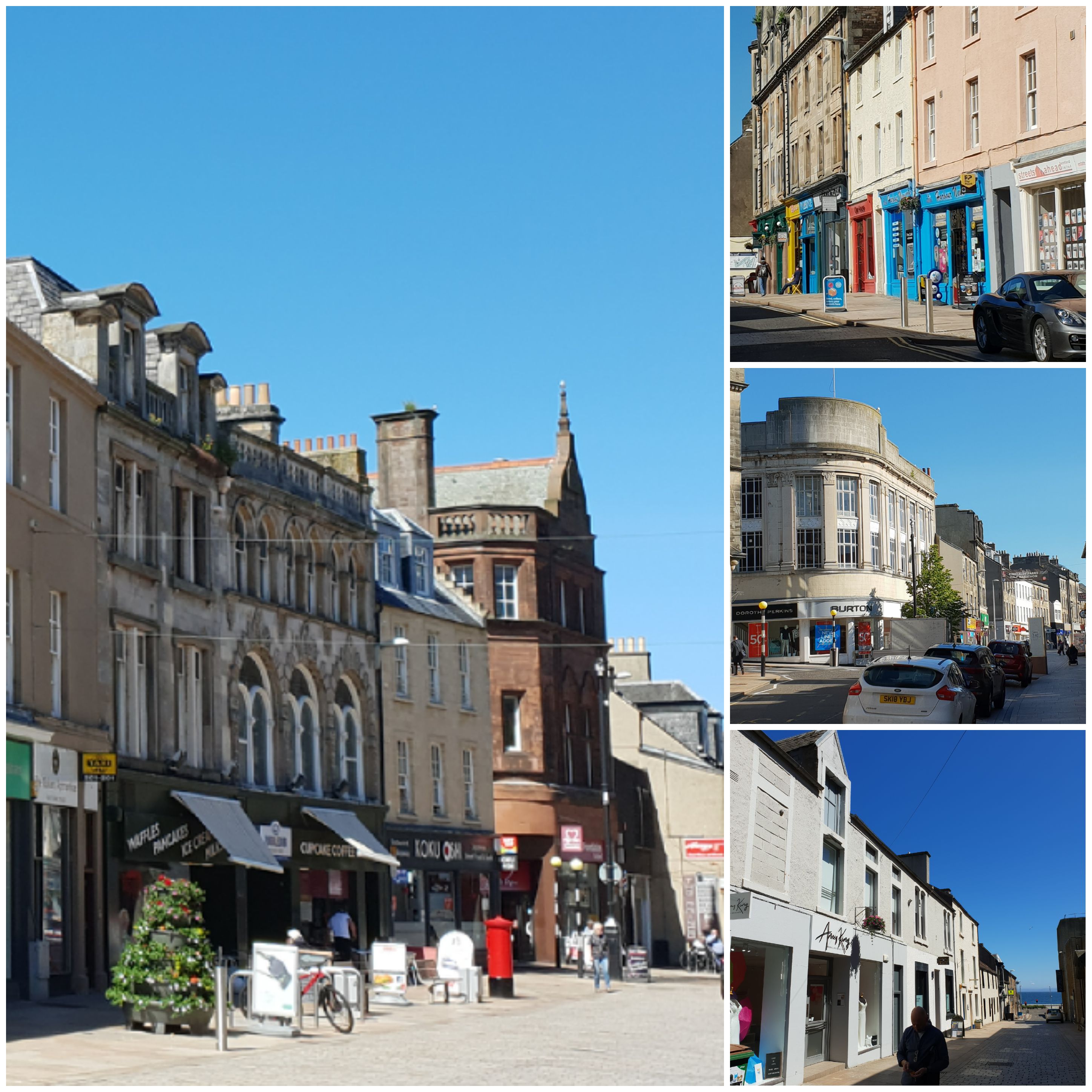 As a direct response to Covid 19 and to help encourage people and businesses to continue to use and enjoy the pedestrianised area throughout Kirkcaldy High Street and Tolbooth Street safely, Fife Council are making a temporary change to the Road Traffic Regulation Order which covers both areas.
Currently no vehicles are permitted in the pedestrianised zone of the High Street and Tolbooth Street between 12 noon and 5pm except on Tuesdays on Sundays when Blue Badge holders and delivery vehicles can access the High Street all day.
In order to help businesses who, as a result of the pandemic, require outdoor space for tables and chairs, temporary shelters and to adhere to physical distancing guidelines for queuing; Fife Council will be extending the times no vehicles are allowed in the High Street and Tolbooth Street on Mondays, Wednesdays, Fridays and Saturdays. Blue Badge holders will also now be able to access the High Street all day Thursday as well as Tuesday and Sunday.
The new arrangements that will come into force from Monday 5th October 2020
Monday, Wednesday, Friday and Saturday
No vehicles will be allowed on to the High Street or Tolbooth Street between 11am and 5pm
Tuesday, Thursday, Sundays
Blue Badge Holders and delivery vehicles only (loading and unloading) can access these areas all day
Parking on the High Street and Tolbooth Street is not permitted other than for blue badge holders during the times above.
To help manage and monitor the situation Fife Council will be using temporary barriers and enforcement measures to ensure the High Street and Tolbooth are safe spaces for pedestrians and businesses to use.
There are over 2000 car parking spaces throughout the town centre, with Charlotte Street car park linking directly to the High Street. Blue badge holders can access any of these spaces free of charge. There are dedicated wider access car parking spaces for blue badge holders located at public and privately-operated car parks throughout the town.
Area Convener Neil Crooks said "The dangerous build up of traffic on the High Street in recent weeks threatens public safety. The current 'pedestrian only' times are being ignored and lack of enforcement has led to anarchy. These measures will bring order to the chaos and safety to pedestrians as well as opportunities to businesses to use outdoor spaces.
" We will create a significant open space between Tolbooth Street and Kirk Wynd for socially distanced seating, and to acknowledge the success of blue badge days on Tuesdays in particular we will bring the same arrangement to town on a Thursday too.
" It's a temporary arrangement to address the socially distancing requirements on street queuing and the dangers from traffic which if they prove popular and successful can easily become a permanent fixture."
The temporary arrangement will be reviewed in March 2021 in consultation with businesses, community organisations and the public.
Using sustainable and active travel to and from the town centre is also encouraged via public transport, walking, cycling or scooting.