Published Date: Nov 18th, 2020
This article is more than 2 years old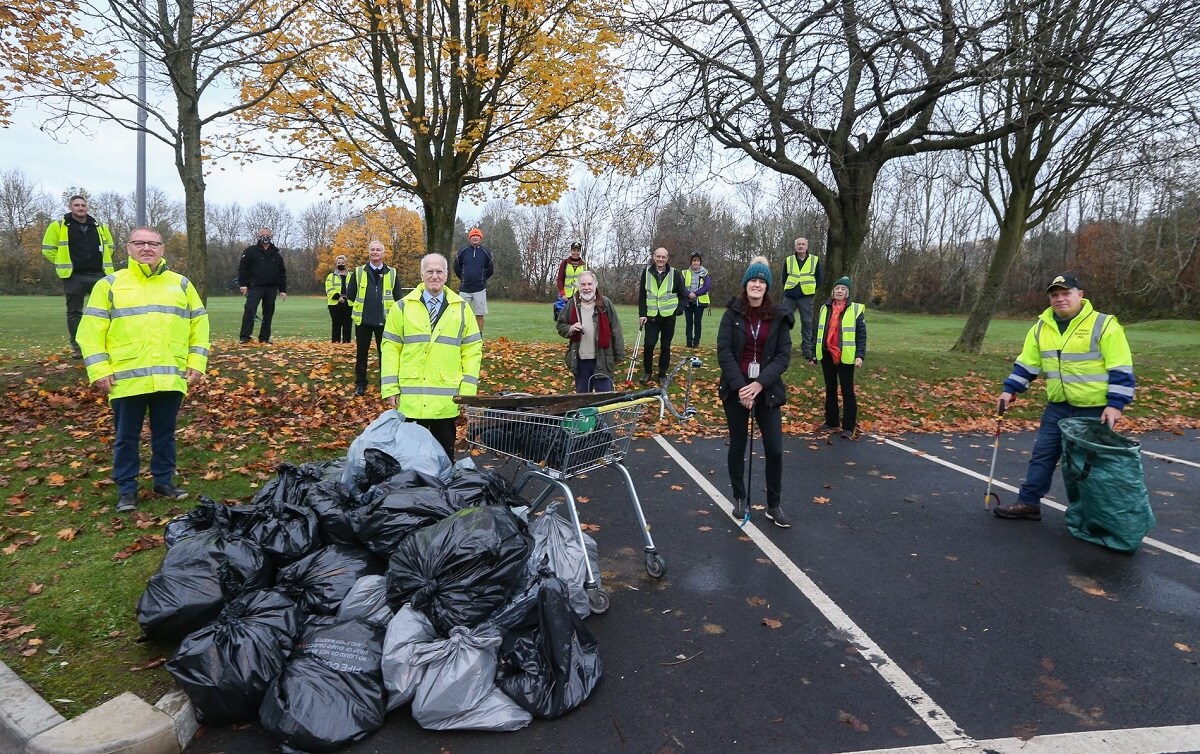 Fife Council staff have been out and about with litter picking groups Fife Street Champions (FSC) and Happy Beaches, cleaning up Boblingen Way in Woodside.
They were joined by the Convener of Fife Council's Environment and Protective Services Sub-Committee Councillor Ross Vettraino, and in the hour long litter pick they managed to fill 27 bags of litter, and came across six shopping trolleys and seven face masks.
Cllr Vettraino commented: "The effects of littering are well known. As well as being an eyesore, it presents an issue for biodiversity and plant life. The contribution that is made by voluntary groups towards its removal is also well known and the council will do all that it can to assist them.
"Moreover, integrating their work more closely with the work done by the council's street cleaning service would maximise the effects of their effort. The real solution, however, is to eliminate littering, so I am looking to improving the council's policing of the situation."
FSC said: "The problem of litter is a huge one all over the UK and it's great that in Fife community members work together with the council, like we have here, to combat it as best we can"
Happy Beaches added: "Our focus is generally cleaning beaches and parks in North East Fife, but it's been great working with Fife Street Champions on this litter pick."
If you see any cases of littering or fly tipping, you can report it at www.fife.gov.uk/flytipping