The Council's Active Fife team has signed up to Scotland's Mental Health Charter for Physical Activity and Sport.
Cllr Judy Hamilton, Convener of the Community & Housing Services Committee said: "We believe in the power of sport and activity to change lives. It has a positive impact on both physical and mental wellbeing. The Active Fife team promote the benefits of being active in all their sessions and foster a culture of inclusion and support.
"Joining the charter shows the Council's commitment to improving equality, reducing discrimination and ensuring mental health issues are never a barrier to being active."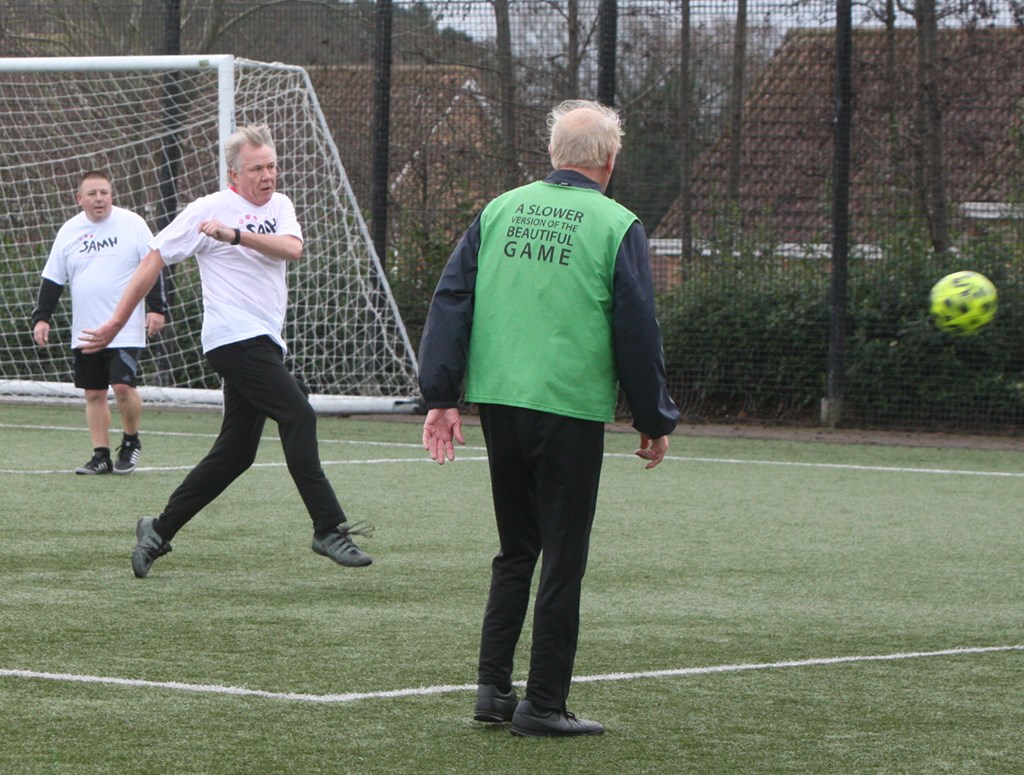 Active Fife marked the occasion with a game of walking football at Dalgety Bay Sports & Leisure Centre. They were joined by two teams of local men who are experiencing the benefits of exercise on their wellbeing.
Jim's wife passed away four years ago, and he really enjoys the social aspect of walking football sessions and the opportunity to try and get fitter. Eric recently moved to the area and has met a great bunch of guys; he loves the spirit of the team and the chance to return to the game after many years of not playing.
Steve thinks its great fun for everyone with a bonus of the players all being the same age and similar skill level. Ronnie is a cancer survivor who is greatly benefiting from the social aspect of the sessions and Bill says he plays walking football to help combat his depression.
Walking football is available weekly at the following Fife Sports and Leisure Trust venues:
Duloch Leisure Centre: Mondays 10 - 11am and Thursdays 9 - 10am
Dalgety Bay Leisure Centre: Fridays 10 - 11am
Cowdenbeath Leisure Centre: Thursdays 12 - 1pm
Michael Woods Leisure Centre: Mondays 10 - 11am
Contact the leisure centres or the Active Fife team to find out more.
If football isn't your thing, why not get in touch with the Active Fife team to chat about the other physical activity opportunities in your area? Follow Active Fife on Facebook, call them on 01383 602393, visit www.activefife.co.uk or email sportsdevelopment.enquiries@fife.gov.uk for some advice and support.
Scotland's Mental Health Charter for Physical Activity and Sport is managed by SAMH. Find out more about the charter at www.samh.org.uk/get-involved/mental-health-charter.