Published Date: Dec 9th, 2019
This article is more than 3 years old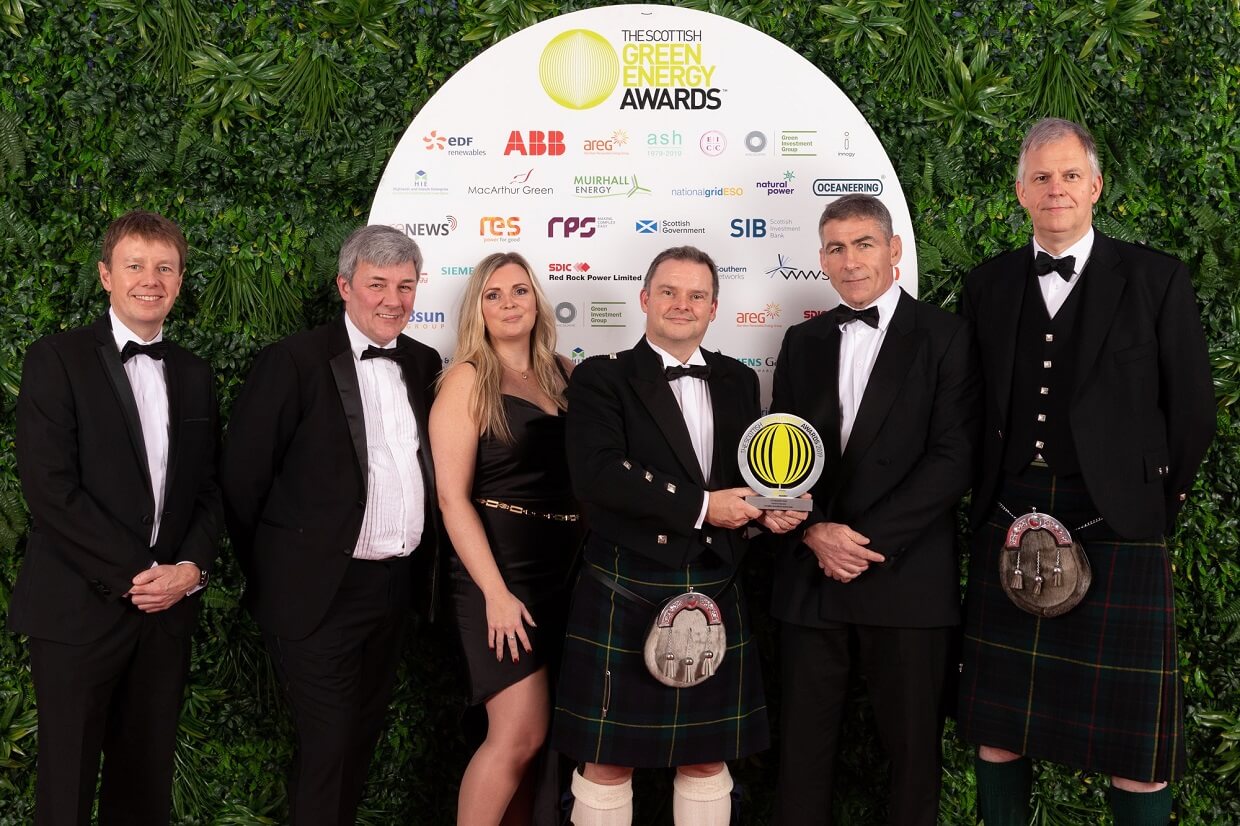 Fife Council and RWE took home the Best Engagement Award at the Scottish Green Energy Awards last week for our work on promoting the Glenrothes Energy Network
The Scottish Green Energy Awards took place in Edinburgh on December 5 and saw winners in 12 categories receive trophies recognising their work in the sector.
Claire Mack, Chief Executive of Scottish Renewables, said: "Once again, the Scottish Green Energy Awards showcase the truly incredible innovation, drive and passion of those working within our industry.
"The commitment, knowledge and hard work of those within the industry is making a significant positive impact on Scotland's economy as we continue to mitigate carbon emissions and work towards achieving net zero by 2045.
"My congratulations go to all nominees, and of course the winners."
Glenrothes Energy Network is a £24 million collaborative local heat scheme between the Scottish Government, RWE and Fife Council. It provides sustainable low carbon heat to a mix of industrial, commercial, community and domestic properties in Glenrothes as well as the Fife House complex.