A key event in the house builders calendar 'Realising Opportunities – Mid Fife Matters' - Fife Council's 13th House Builders Forum - is set to take place at the Lochgelly Centre on Tuesday, 26 November, 2019.
The annual event is designed to help develop industry partnerships and increase quality housing supply and housing development. This year, the Forum explores the theme of 'Realising Opportunity' and considers current issues that affect the house building industry, as well as looking at sector priorities.
All housebuilding industry sectors– from small to medium sized housebuilding firms to multinational operators – are welcome to attend. The council is also keen to attract developers outwith Fife to the event that will highlight recent trends and important industry changes, including how Fife Council is ensuring that the region is open for business.
The key note address from Fife Council will focus on the significant capital investment in regeneration and infrastructure within Fife through two City Deals – the Tay Cities Deal and the Edinburgh and South East Scotland City Region Deal.
The conference programme for 2019 includes contributions from the Scottish Environment Protection Agency (SEPA), whose address follows hot on the heels of Fife Council and the Scottish Government declaring a 'Climate Emergency'.
Industry perspectives will be provided and an overview given of how public policy priorities, including Brexit and Placemaking, will impact on the housing sector.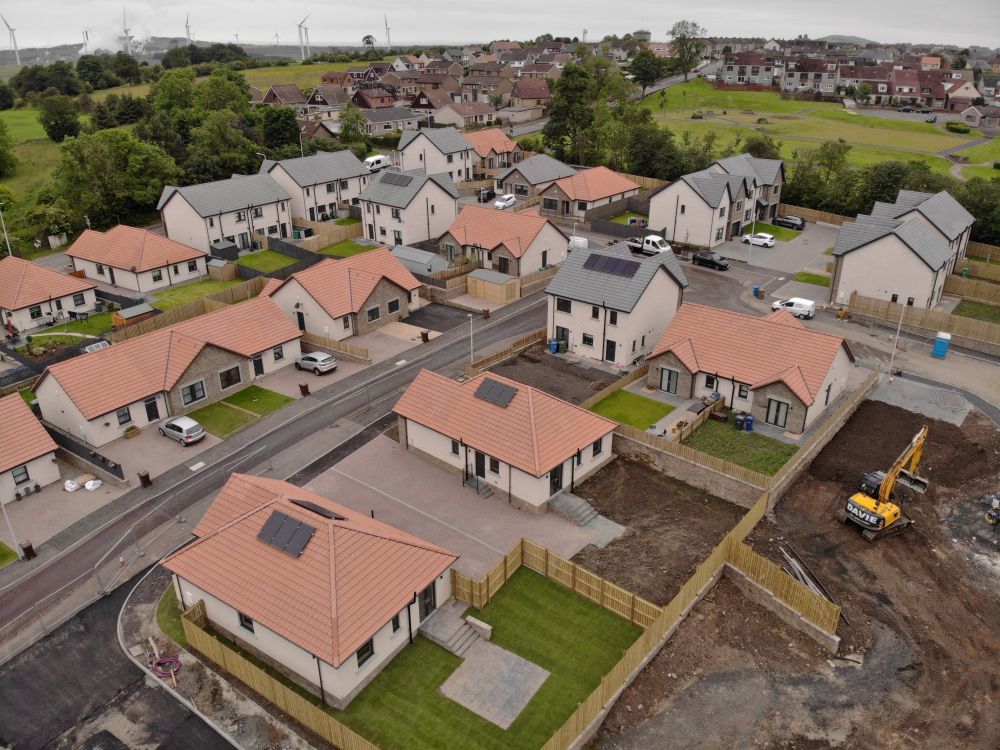 Cllr David Ross, Fife Council Co- Leader, said: "Fife's House Builders Forum is a great opportunity for industry professionals to come together. At Fife Council we have a steadfast commitment to collaboration and sharing of best practice. Our own affordable housing programme is highly successful and already challenging us to drive innovation across the industry to remove barriers to development."
David Alexander, Fife Council Co-Leader, said: "Anyone associated with Fife's house building industry should attend - house builders, development companies and those working within construction-related professions. It's important for public and private sectors to continue to work together and for all of us to engage well with communities.
"This event will showcase the investment or innovation opportunities within the region and describe the improving market conditions within Mid Fife.
"Mid Fife has readily available sites, good infrastructure including existing transport links and lots of potential. It includes a high quality natural and built environment, and is set to benefit from increased investment. This includes over £70m of funding for a dedicated rail link to serve Levenmouth and the surrounding areas."
Register to attend this free event by emailing housebuilders.forum@fife.gov.uk
Speakers from Fife Council include Pam Ewen, Chief Planning Officer - Planning, Keith Winter, Executive Director, Economy and Environment, and Ross Spiers, who will support the panel discussion addressing climate adaptation and mitigation.
External speakers are David Stewart, Scottish Land Commission, Pippa Coutts, Carnegie UK Trust Dunfermline Alan M Farquhar/ Elaine Fotheringham, SEPA, Beth McNeil, Keepmoat Homes and Stephen Good, Construction Scotland Innovation Centre.
#HBF2019