Published Date: Dec 2nd, 2019
This article is more than 3 years old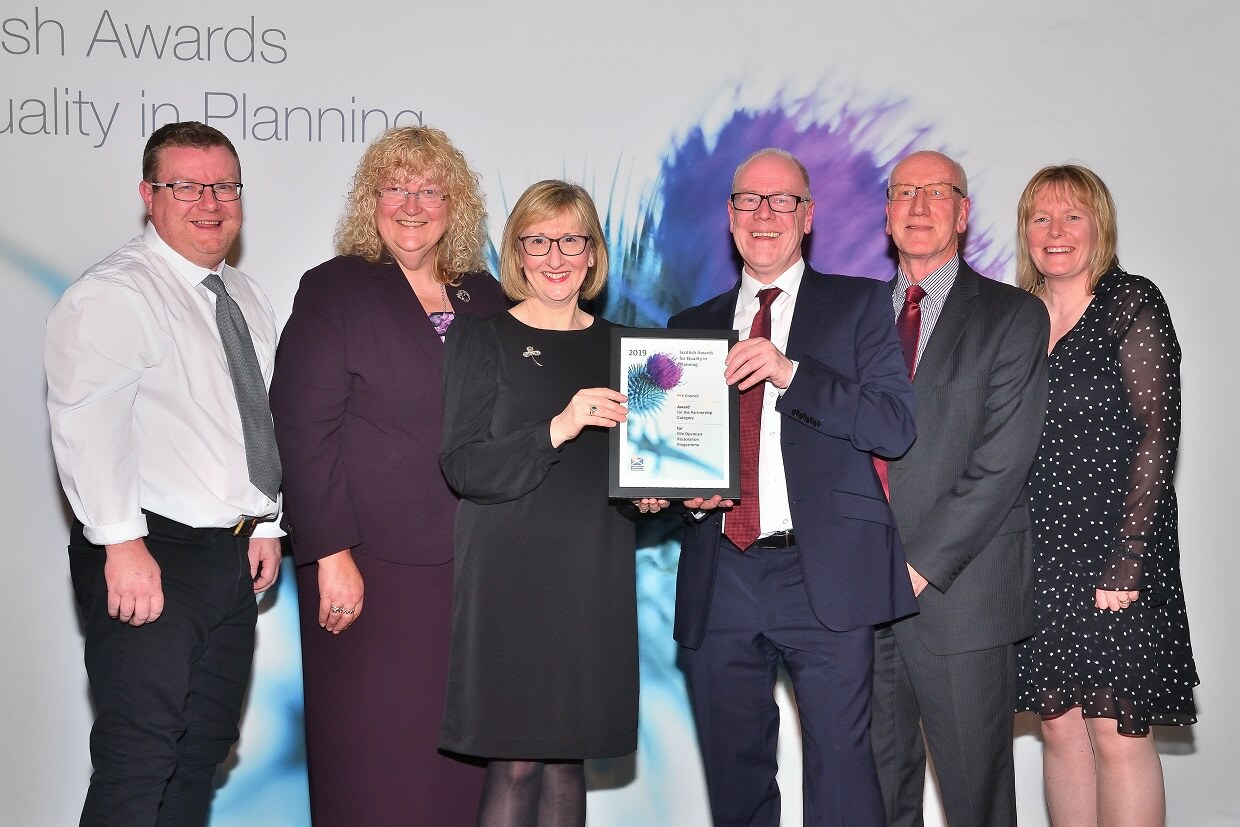 Fife Council's planners were celebrating last week after winning two awards in the Scottish Government's Scottish Awards for Quality in Planning 2019 (SAQP 2019).
The SAQP, now in their twentieth year, are one of the Scottish Government's most prestigious annual awards and celebrate outstanding achievements across the full spectrum of planning activity in Scotland.
Kevin Stewart, Minister for Local Government, Housing and Planning presented the two awards recognising the Council working in partnership to deliver excellent results in both Cupar Townscape Heritage Initiative and Fife Opencast Restoration Programme.
Over the past five years the Council has worked with Fife Historic Buildings Trust and local businesses to improve the appearance of buildings and the streetscape in Cupar Conservation Area through the Townscape Heritage Initiative.
At the other end of the planning scale, the Council has worked with local groups to secure the restoration of nearly six square kilometres of former mining land across 3 sites at St Ninians, Muirdean and Blair House.
Congratulating the Council's planning staff on their success, Cllr Altany Craik, Convener of Economy, Tourism, Strategic Planning & Transportation Committee said: "Well done to all involved, it's a fantastic achievement and the culmination of a lot of hard work. National recognition demonstrates the dedication and professionalism of our planning team."