Is the cost of living crisis affecting you?
Make sure you're getting the help you're entitled to.
Visit our site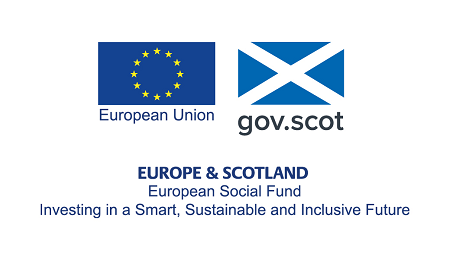 Supported Employment
A free and confidential employment support service for people living in Fife with disabilities or health issues
If you have a disability or health condition and are interested in finding a job, Supported Employment Service (SES) can help you through the Positive Pathways programme. We can create a Vocational Profile for you. This is about you: where you live; what you do; have you worked before; what skills and qualities do you have; and what employment goals you would like to achieve.
We will plan how to get you back to work by helping you decide:
What kind of job you would be able to do
How many hours you would be able to work
What kind of help you would need in work
We will also help you to develop employability skills to:
Develop a CV
Improve your job search and interview skills
We will speak to employers on your behalf and tell them:
about supported employment and the services we offer;
how we will support you in the job.
Once you are in work we will make sure you get all the help and support you need to succeed in the job.
What we offer employers?
We support Fife employers to provide successful and meaningful employment opportunities for people with disabilities and health issues.
We offer employers:
Information on current diversity and equality legislation
Disability Awareness Training for staff to increase confidence when dealing with disabled colleagues and customers
Support for employees who are struggling to stay in work due to disability or health issues
Help to become a Disability Confident employer
Job support:
Once you are in work we will support you and your employer to make sure you succeed in the job. This may be by providing a job coach for additional training in the work place and tailoring the job to make sure it fits with your skills and abilities. This would be done in agreement with your employer.
Progress and review:
We will visit you at work to find out how you and your employer are getting on. We will continue to visit until you and your employer no longer need our support. We will help you to identify if you are managing to do the job or if you require any additional support.
We can provide services if you are already working and are experiencing difficulties either attending work or performing your duties due to disability or health conditions.
Back To Top
If you have never worked, haven't worked for a while or have concerns about your ability to work, Supported Employment Training can provide you with support to achieve your employment goals.
We aim to support you by:
Offering a supportive and realistic work environment
Providing training so you can build on transferable skills
Offering continued support from training Instructors
Ensuring you have a consistent service and are supported by a Disability Employment Coordinator throughout your employment
Providing you with a Training Portfolio which will go with you along your employment path
Back To Top
Matrix Fife are part of the Scottish Government framework for supported employment businesses. The Supported Business promotional video can be viewed below. A directory of businesses can be found in the publications section at the foot of this page.
At Matrix Fife offer a range of traditional and contemporary furniture for contract and retail customers.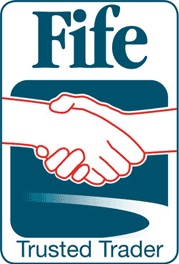 Back To Top
BSL signed information video