Your Opportunity, Your Say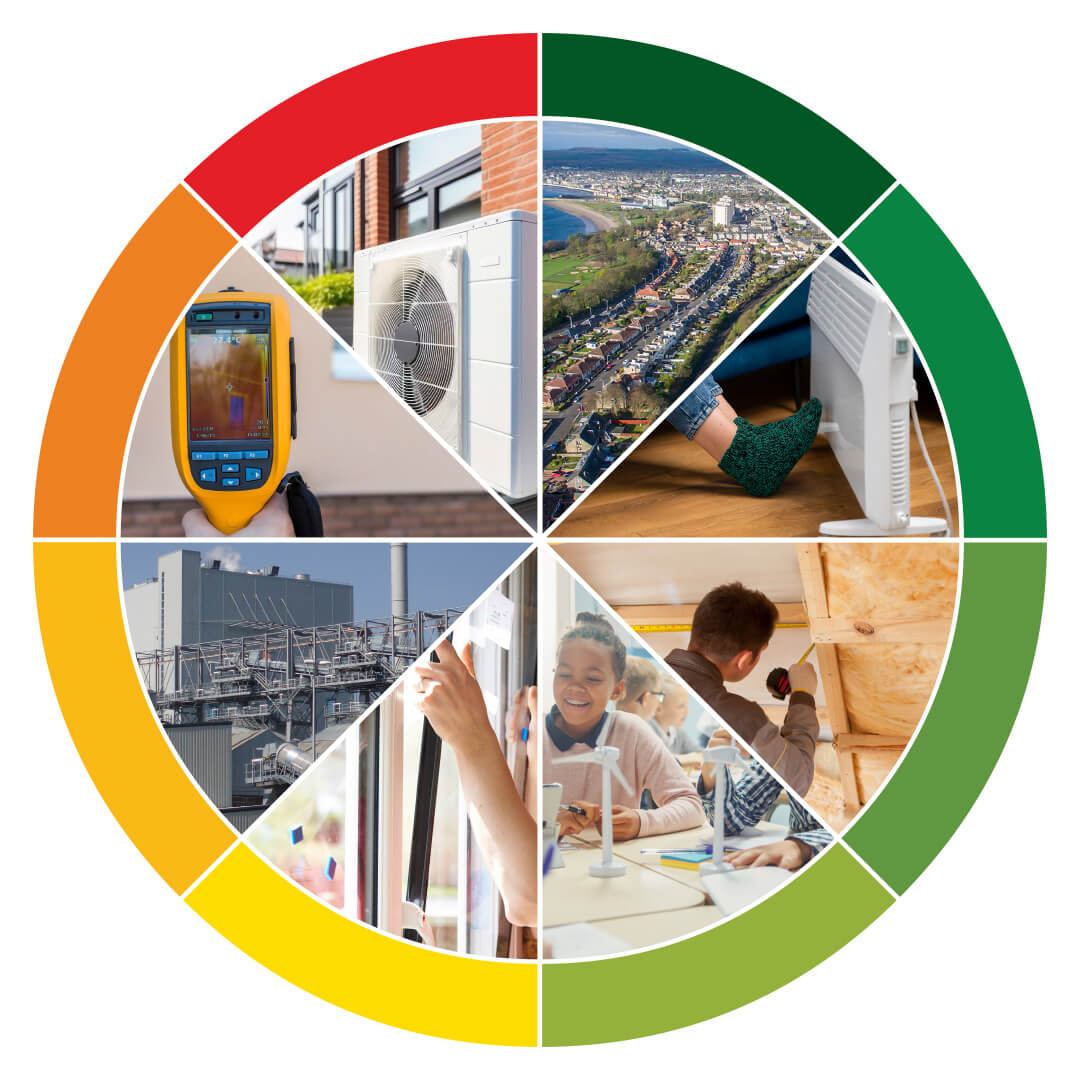 The Local Heat and Energy Efficiency Strategy is an important document for Fife. It will help Fife tackle the climate emergency and meet net zero. The strategy and delivery plan set out an approach for where we live, to improve buildings' energy efficiency and change to climate friendly heating.
This public engagement exercise on the draft strategy, will last for six weeks between 18th September and 29th October 2023.
View web map showcasing baseline information for Fife and our strategic and heat network zones
(Please open the web map on browsers such as Microsoft Edge or Google Chrome)
We are seeking your feedback on:
the vision of this strategy,
our identified priorities,
the scope of the high-level delivery plan, and
any further actions we should include when developing our detailed delivery plan.
Survey responses will be summarised and published once the survey has closed. Feedback will either be incorporated into the final strategy or considered when developing the detailed delivery plan.
We are also hosting an online public information session on 5th October, 6pm-7pm. This will provide the opportunity for you to provide feedback and ask questions in a more informal manner. You can register to attend here.
By engaging with us, this is your opportunity to have your say to help shape Fife's first Local Heat & Energy Efficiency Strategy, to ensure it helps make Fife's buildings greener.
Local Heat and Energy Efficiency Strategy
Consultation open 18 September to 29 October 2023
Have your say online
---
Call to Action
Making buildings greener and more environmentally friendly will help reduce greenhouse gas emissions and meet national targets.
To achieve this means everyone in Fife will need to do their part to reduce greenhouse gases from buildings and improve energy efficiency. The Council, businesses, organisations, communities, and householders will all need to work together to act.