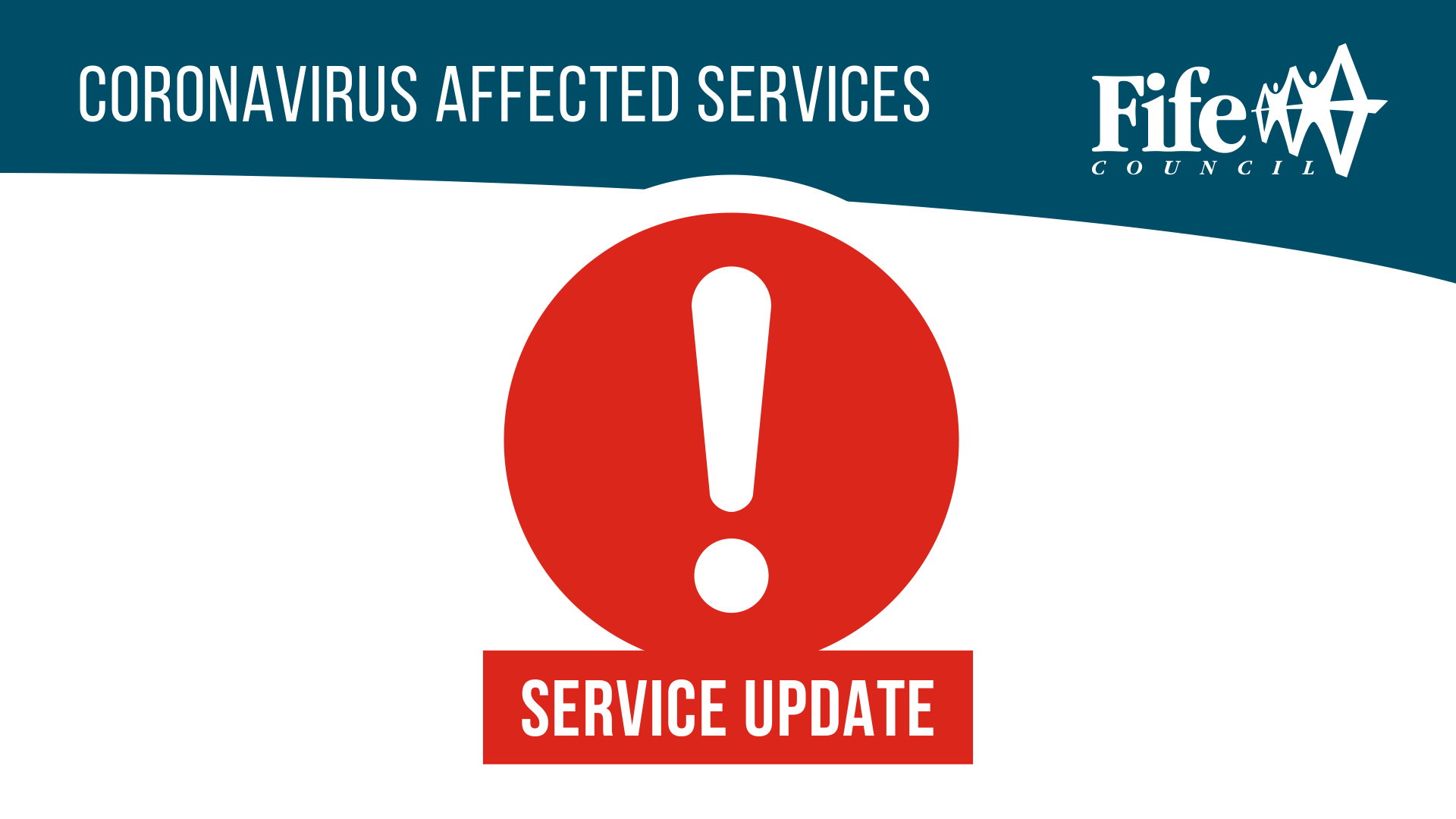 All of Fife Council's customer service centres and points across Fife are now temporarily close due to the ongoing COVID-19 outbreak.
For most of our customers, our services can be accessed online at www.fife.gov.uk and we can still be contacted by phone in an emergency on 03451 55 00 99. If you have a social work emergency, the Council's dedicated Social Work line remains available on 03451 55 15 03. Community alarm calls will also continue to be answered.
If you find yourself facing homelessness, please call us on 0800 028 6231. If you need to apply to the Scottish Welfare Fund, please call 0300 555 0265 between 9am and 2.30pm on weekdays. Please do not call us for an update to your application - you will be contacted by an advisor once your application has been reviewed.
It may also take us longer than usual to respond to online and social media customer enquiries.
We'll be getting in touch with customers who have pre-arranged appointment at our now closed centres to complete these online, by phone or post.
Registration of births, still-births, deaths, marriages and civil partnerships:
Deaths and still-births will continue to be registered. These appointments can be carried out with customers over the phone. You can continue to make appointments in the usual way (either by phoning 03451 55 00 99 or via your Funeral Director). A Registrar will phone you on the day and time of your appointment to go through the registration process. This appointment will take around 70 minutes, but you won't be on the phone for the full appointment time - a few phone calls and emails will be required throughout this time.
Births will not be registered at this time. We are following national guidance and will resume the process when requested to do so.
Marriages & civil partnership ceremonies will not take place during this time. Our registrars are in the process of contacting customers with current bookings with us to reschedule ceremonies and provide advice. No marriage schedules will be issued for any religious or belief ceremonies. We are following national guidance and will resume the process when requested to do so.
For all other registration enquiries (such as change of name, birth certificate requests etc.) please search 'births, deaths and marriages' on this website.